There has been plenty of speculation surrounding what the Miami Marlins plan to do with slugger Giancarlo Stanton this winter, and there is now a specific date involved in the negotiations.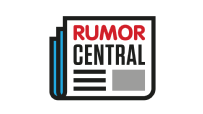 According to ESPN's Jerry Crasnick, teams "have gotten the sense" that Stanton could be traded by Dec. 10, the beginning of the winter meetings. Crasnick also mentions an alternative scenario related to that date, which is that interested teams will have exhausted their patience and begun to pursue their other offseason plans by then.
Stanton, 28, holds a full no-trade clause in his contract, which will pay him $295 million over the next 10 years with an opt-out after the 2020 season. This means that Stanton, one of the biggest dominoes currently in play, can dictate his next destination.
The St. Louis Cardinals and San Francisco Giants remain in on Stanton, per Crasnick, while Jon Morosi of MLB.com reports that the reigning NL MVP's camp has given Miami a list of teams to which he'd accept a trade.
According to Morosi, Stanton's hometown Los Angeles Dodgers are among those teams, and there is a belief that they are his preferred landing spot. Another reason for the industry logjam as it pertains to free agency is Stanton's reluctance to approve other destinations until there is clarity with the Dodgers, per Morosi.
The eight-year veteran is coming off a season in which he slashed .281/.376/.631 with a career-high 59 home runs and 132 RBIs in 159 games. Since he debuted for the Marlins in 2010, Stanton has hit the fourth-most long balls in the majors during that time with 267.
-- Nick Ostiller