Last season, the Atlanta Braves acquired first baseman Matt Adams to fill in for the injured Freddie Freeman, who has since returned to full health and is entrenched as the team's starter at the position.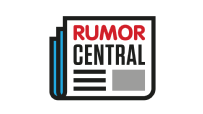 Atlanta reportedly now deems Adams expendable and has put him on the trade block.
According to ESPN's Buster Olney, the Braves are attempting to move Adams before Friday, which marks the deadline for teams to tender contract offers to their arbitration-eligible players.
Adams is somewhat of an odd man out with Freeman healthy, making the 29-year-old a non-tender candidate. Atlanta tried Adams at third base and in the outfield when Freeman returned late last season, but the experiment didn't provide much value (-5 Defensive Runs Saved in 129 career outfield innings).
Offensively, the big lefty slashed .274/.319/.522 with a career-high 20 home runs to go along with 65 RBIs. However, that slash line plummeted to .180/.206/.377 in his 63 plate appearances against southpaws, relegating him to a strict platoon player.
If the Braves decide to tender Adams prior to Friday's 8 p.m. ET deadline, the two sides will have about two months to work out a salary prior to February's arbitration hearings.
-- Nick Ostiller