Guard Zach LaVine made a another big step in his recovery from left ACL surgery, as he was cleared by his doctor to have contact during practice sessions. At this time, LaVine is hoping to make his Chicago Bulls debut sometime in mid-December.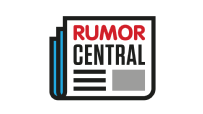 "That's what I'm going for, at least," LaVine told the Chicago Sun-Times. "I'm going to see how practice goes, keep going through that, and keep my hopes high. As long as I'm progressing and doing what I need to on the court, this thing could go fast, and I could be out there playing with the guys."
LaVine, along with Kris Dunn and the draft rights to Lauri Markkanen, were acquired by the Bulls on June 22 from the Minnesota Timberwolves in exchange for Jimmy Butler and the draft rights to Justin Patton.
LaVine has done well in his first three years in the NBA, and he has the potential to be a top player in the league. Prior to tearing the ACL in early February, LaVine averaged 18.9 points, 3.4 rebounds and 3.0 assists in 47 appearances last season.
-- Nick Silva