The LA Clippers have been without starting forward Danilo Gallinari for the last seven games due to his strained left glute. Gallinari is felling better, but he's not ready to rejoin the Clippers' active roster.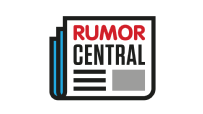 "My guess is a week to 10 days is when I'll be back," Gallinari told the Los Angeles Times. "At least that's my hope. I wish it could be sooner, but it's not working out that way."
According to Gallinari, he's waiting for the tear to completely heal and for the glute to strengthen before he can feel good enough to return. Until that happens, Gallinari will continue working with the training staff.
"I want to play. But after the fact that I went to play before and I had pain and stuff, my body is more cautious on doing the right thing," Gallinari said.
In nine appearances this season, Gallinari is averaging 12.8 points, 4.6 rebounds and 2.9 assists.
-- Nick Silva