New York Knicks head coach Jeff Hornacek has not had the option to play Ron Baker since the third game of the season, as the guard has been sidelined because of a sore left shoulder. Baker is making progress, but is not ready to rejoin the active roster.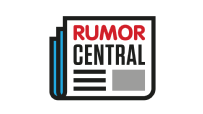 "Ron's almost there with the shoulder," Hornacek told the the media on Monday. "He practiced [Sunday]. I asked him how it was with contact, he said he tried to avoid real hard picks. He's getting close to full contact."
Once Baker is cleared to play, there is a chance the team will send him to its G League affiliate, the Westchester Knicks, as a way to get back up to speed with some much-needed game action.
Baker played well in 2016-17 as a rookie and was rewarded with a two-year, $8.87 million contract that he signed in August.
In three appearances this season, Baker is averaging 3.7 points and 3.7 assists.
-- Nick Silva