New Orleans Pelicans center Omer Asik spent some time in Mexico during the 2017 NBA All-Star break, and may have contracted a bacterial infection while he was there. The infection caused him to lose a lot of weight, and as a result he could not play for the rest of the 2016-17 season.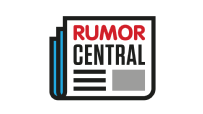 "There have been improvements, but he's not ready to play basketball," Pelicans general manager Dell Demps told Pelicans.com back in September. "The most important thing for Omer right now is getting healthy. At this time we don't have an estimated date for his return to play."
Asik still hasn't been cleared to play as he recovers from Crohn's disease, but that should come at some point this season. According to William Guillory of The Times-Picayune, Asik attended Tuesday's practice and Pelicans head coach Alvin Gentry said the plan is to get his backup center onto the active roster later this season.
Asik appeared in 31 games last season and averaged 2.7 points and 5.3 rebounds per game. He last played in a game on Feb. 10 against Minnesota and was on the court for five minutes.
Including this season, Asik is guaranteed $24.88 million through 2019-20. The Pelicans would like to trade Asik, but he has almost no trade value around the NBA.
-- Nick Silva