After missing the last three games due to an illness, Tyson Chandler will be available Wednesday as the Phoenix Suns play the Milwaukee Bucks. Once again, interim head coach Jay Triano will have three options at the center position. Triano started Greg Monroe ahead of Alex Len while Chandler was out and isn't sure how the center rotation will play out moving forward.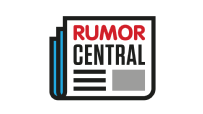 "I'm going to look at it like a luxury," Triano told 98.7 FM Arizona's Sports Station. "A large part of that will be based on what I think we need; whether we need a defensive player, whether I think we need to have movement offensively or somebody we can throw the ball into the post."
The Suns' center spot is a bit unsettled as Chandler, Monroe and Len appear to be short-term solutions at the position.
There have been rumors for over a year that Chandler is available for a trade, however the now-17-year NBA veteran has said he doesn't mind being a mentor to the young players during the team's rebuild. Chandler's contract is set to expire after the 2018-19 season.
Monroe is hoping to reach a buyout with the Suns, if he's not traded, so he can put himself in a better situation where he can be part of the rotation and help a team make the playoffs. Monroe's contract expires June 30 and he won't return in 2018-19, if he stays with the Suns for the duration of this season.
Len could leave the Suns next summer as an unrestricted free agent after signing the one-year qualifying offer on Sept. 24. Len, the No. 5 selection in the 2013 NBA draft, has not lived up to expectations and may have to play in Europe beginning next year, if he doesn't show enough promise to finish out the 2017-18 season.
Through 17 appearances, Len is averaging 9.2 points and 9.1 rebounds, which are both career highs. Triano believes Len is playing with "a little bit of desperation."
"I think he is looking at where he is in his career and the chance that he is going to be a free agent," Triano said.
Currently, Len is averaging 23.2 minutes, while Chandler is on the floor for 25.8 minutes. At some point, Triano may decide to start Len and increase his minutes to see if he can handle the bigger role. This will allow management to determine if they should offer Len another contract in July when he joins the free-agent market.
-- Nick Silva