In 2016-17, forward Maurice Harkless had a solid season for the Portland Trail Blazers as he averaged 10.0 points, 4.4 rebounds and 1.1 assists. Harkless also made 35.1 percent of his shots from behind the 3-point line, which earned him a $500,000 bonus. Harkless was expected to carry over his performance into 2017-18, but this season has been a struggle.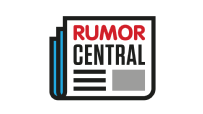 "I'm just out there, and that's frustrating," Harkless told NBC Sports Northwest. "I'm just out there playing defense, which is cool ... running back and forth. Out there running track."
Harkless has started all 18 games at small forward and has averaged only 5.9 points, 3.8 rebounds and 0.8 assists. He's also shooting only 24.2 percent on his 3-point attempts.
Is it time for Terry Stotts to move Harkless to the bench? Reporter Jason Quick asked Stotts that question after Wednesday's trouncing in Philadelphia, and the Blazers' coach only stared back at him. For now, Harkless might stay in the starting lineup, but that could change quickly if he continues to struggle.
"I'm not concerned ... I don't know. We just have to figure something out," Harkless said.
-- Nick Silva