The Brooklyn Nets used the No. 22 pick in the 2017 NBA draft to select Texas center Jarrett Allen. In the past two games, Allen has been on the floor for 12 minutes against Golden State and 19 minutes against Cleveland. For now, Nets head coach Kenny Atkinson is planning to be careful with Allen after the rookie missed six games due to a strained left foot.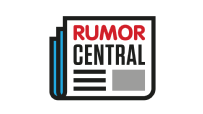 "The reason he hasn't been out there is because he's been limited by the injury," Atkinson told the New York Post. "That was the idea."
Atkinson began the season starting Timofey Mozgov at center, but has dropped him in favor of Trevor Booker or Tyler Zeller in recent games. Once Allen, 19, gets up to speed and has the full backing of the training staff to eliminate any minutes restrictions, Atkinson may give the rookie a chance to join the first unit. Another option for Atkinson is to keep Allen as a bench player, but give him more minutes than the other centers as long as he continues to impress his head coach.
"I've known that since training camp that he's going to contribute right away," Atkinson said regarding Allen. "I thought in the beginning [he'd be in] G League. That was before we discovered who he is. I like his basketball IQ. I like his toughness."
Currently, Allen has a real plus-minus of -1.06 in limited action, with Zeller just better with -1.05. Mozgov is much worse than his teammates with a -1.62 RPM.
-- Nick Silva