Detroit Pistons forward Jon Leuer has been sidelined since Oct. 31 with a sprained left ankle. According to head coach Stan Van Gundy, the Pistons' training staff has no idea when they might clear Leuer to rejoin the active roster.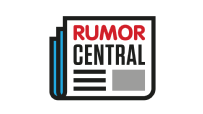 "He did run (Saturday), not quite at full body weight, but at 90 percent," Van Gundy told MLive.com. "He is doing some stuff, but on the court he hasn't done anything more than half-speed or three-quarters speed. We still got a ways to go."
Leuer, in his second year with the Pistons, is making $10.49 million this season and is owed a total of $19.5 million more in the final two years of his deal, which expires in 2020.
In eight appearances this season, Leuer is averaging 5.4 points and 4.0 rebounds.
-- Nick Silva