Brooklyn Nets starting guard D'Angelo Russell is recovering from arthroscopic surgery to remove loose bodies in his left knee. Russell wants to make sure there are no lingering problems moving forward, so he won't rush back to the Nets' lineup.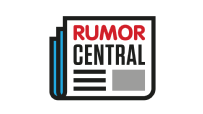 "Honestly, I'm just trying to stay healthy and get as strong as I can before I get back out on the floor," Russell told Newsday. "It's definitely not something I want to rush, however that may go. I'm not really forcing anything, just doing what the trainers and stuff tell me day-in and day-out and go from there, see how I feel every day."
In 12 appearances this season, Russell is averaging 20.9 points, 5.7 assists and 4.7 rebounds.
Until Russell is cleared to play, head coach Kenny Atkinson will likely continue to start Spencer Dinwiddie at the point guard position.
-- Nick Silva