Portland Trail Blazers forward Maurice Harkless has struggled for much of this season, so last Friday head coach Terry Stotts decided to make a change to the starting lineup, moving Pat Connaughton in and dropping Harkless to the bench.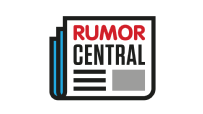 That move has paid off as the Blazers have won their past three games to finish out their East Coast road trip. In those three games, Connaughton made 13-of-18 field goal attempts, including 5-of-7 from behind the 3-point line.
"I think he's done well," Stotts told The Oregonian. "He plays with a lot of confidence and he's a very smart player. I think, offensively, it goes beyond making shots."
Connaughton, the No. 41 pick in the 2015 NBA draft, is in his third season with the Blazers and Stotts may have finally found the best role for him. The timing couldn't be better for Connaughton, who is set to become a restricted free agent next summer.
"[Connaughton] complements the players he's out there with. He did that when he was coming off the bench and he's doing that as a starter," Stotts said. "He doesn't make many mistakes. So, to me, it's a perfect role for him right now."
-- Nick Silva