Entering the final year of his contract, Denver Broncos safety T.J. Ward appears to be seeking an extension to remain a member of the team's "No Fly Zone" secondary.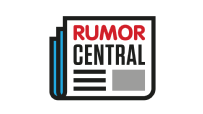 Troy Renck of Denver's Channel 7 reports Ward's representatives and the Broncos have had "preliminary talks" toward a new deal and that the safety hopes to get something done before the regular season starts. "I would love to finish my career here," Ward said.
It's unclear how likely an agreement would be in the near future, as the Broncos inked safety Darian Stewart to a four-year, $28 million extension last November and have three cornerbacks whose contracts will count $30.9 million combined against the cap in 2018. Denver also drafted safeties Justin Simmons (third round) and Will Parks (sixth round) in 2016, each of whom played more than 250 snaps as a rookie.
Stewart's deal fit the mold of Denver's recent late-season extensions under GM John Elway, who locked up Chris Harris Jr. in December 2014 and Derek Wolfe in January 2016 on below-market deals as each was approaching free agency. Perhaps the Broncos will take the same approach with Ward, which would allow them to gauge his effectiveness as he nears his 31st birthday in December.
Ward has been very productive in Denver, earning two Pro Bowl nods since signing a four-year, $22.5 million deal in March of 2014, part of a free-agent haul that included Aqib Talib, DeMarcus Ware and Emmanuel Sanders. Talib's deal still has three years remaining, but Ware played his deal out before retiring this offseason. Sanders earned an extension last September as he entered his own contract year.
Whether or not Ward sticks around remains to be seen, but it's clear that he hopes to return.
"I want to be here," Ward told Renck. "We will see what happens."
--David DeChant