When Jay Berwanger, the first Heisman winner, was a high school star in Dubuque, Iowa, in the 1930s, all the college football powers wanted him. But Berwanger picked the University of Chicago based on its business program. The business of recruiting has come a long way since then. Starting in the mid-1980s, with the advent of influential recruiting publications, prep stars from across the country have gone from local heroes to national celebrities whose games are dissected down to the smallest detail. Ultimately, one senior is named the best of the blue chips each year.
ESPN The Magazine wanted to know what it truly means to be the top recruit. So we tracked down every No. 1 player of the past 25 years, based on SuperPrep magazine rankings from 1986 to 2005 (provided by publisher Allen Wallace) and ESPN's Scouts Inc. ratings afterward. For some, the honor led to stardom and Super Bowl rings. For others, it brought massive pressure and football flameouts. But as more than one No. 1 told us, it's a title that can never be taken away.
Photographs by Sian Kennedy unless otherwise noted. Interviews conducted by Morty Ain, Anna Katherine Clemmons, LaRue Cook, Cal Fussman, Eddie Matz, Ryan McGee, Alyssa Roenigk, Mark Schlabach and Carmen Renee Thompson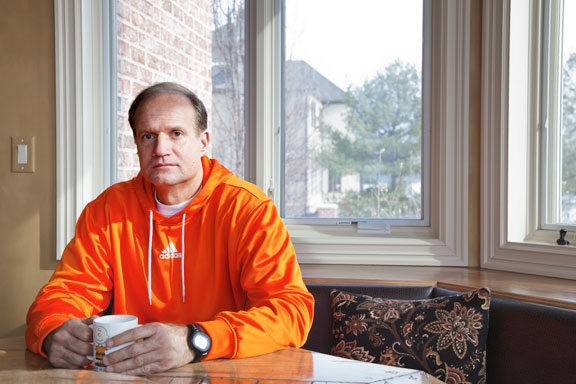 1986
Jeff George
QB, Warren Central High School (Ind.)
College: Purdue (transferred to Illinois)
NFL Draft: No. 1 pick (Indianapolis Colts) in 1990
Now: Runs a foundation that fights breast cancer
"As the No. 1 player, everyone knows about you, and you have to live up to that expectation. My advice to kids today is: Don't put extra pressure on yourself, because you're only as good as your supporting cast. Looking back on it, high school was the most fun time in my career -- just playing football and trying to be the best you can be."
---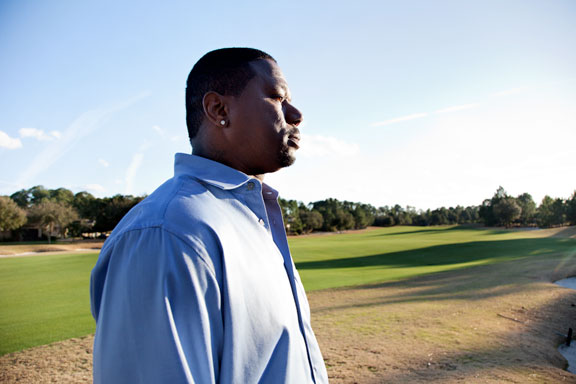 1987
Ricky Watters
RB Bishop McDevitt High School (Pa.)
College: Notre Dame
NFL Draft: No. 45 pick (San Francisco 49ers) in 1991
Now: Motivational speaker
"I almost lost my mind. Everyone started treating me differently. Restaurants I couldn't afford were throwing free food at me. Chicks who were untouchable were all of a sudden very touchable. Boosters were offering me cars. As the No. 1 guy, I got treated really well on recruiting trips. When I visited Tennessee, they already had a jersey with my name and number on it. At Florida, they had these beautiful girls called Gator Getters who were assigned to help land the top recruits. Back home, the city of Harrisburg held a Ricky Watters Day, with a parade. They had me in a convertible, and the mayor was there. Lou Holtz came down too. I remember thinking, This is the life. My mom saw everything that was happening and laid down the law: I was going either to Notre Dame or West Point."
---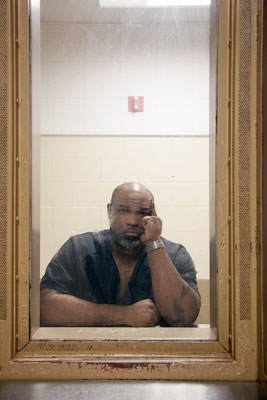 1988
Xavier Crawford
RB, Trezevant High School (Tenn.)
College: Memphis State
NFL Draft: Undrafted
Now: In Memphis Shelby County jail awaiting trial on rape charges
"People followed me around like I was famous. But my very first practice at Memphis was traumatic. My teammates hit me out of bounds, trying to hurt me. They scratched up my car, leaving notes that said, "We don't need you here." They trashed my dorm room, lit the door on fire. My coach, Charlie Bailey, had a team meeting and basically told the guys that if they had a problem with me, they would have a problem with him. On campus, being the No. 1 recruit was exhilarating. I was having dinner with the president of the university and the governor of Tennessee. But pretty soon I realized my circle consisted of nothing but football fans and rich, prestigious people. No one cared about me as a person; all they cared about was what they could get out of me. I had thousands of fans but no friends, and that's an awful way for a kid to feel. I still have dreams about hearing 80,000 fans screaming my name, though. Then I wake up in jail."