We say it every year -- typically, rookies aren't drafted until the middle to late rounds in fantasy basketball.
Yes, every now and then, there's a hyped up player who sneaks into round three (like this year), but most seasons the top rookie won't go until the fourth or fifth round at the earliest.
This presents a major opportunity for the savvy fantasy manager, who dedicates the early rounds to setting up the foundation of their team while having a certain rookie or two in mind for the middle and late rounds. Find the right rookies, and this can be a winning formula.
But who are the rookies to have this season? And who are other sleeper first-year players to keep an eye on as the season progresses?
---
Draft-worthy rookies
Wembanyama was the No. 1 overall pick in the 2023 NBA Draft and is touted as the best prospect since at least LeBron James in 2003. Wembanyama stands 7-foot-5, has the ball-handling and perimeter skills of a forward, but the rim protection ability of an elite defensive anchor. The Spurs are building their entire franchise around him, and based on the combination of his talent, the way that Spurs coach Gregg Popovich deployed his last top overall pick/generational talent in Tim Duncan, and the history of players with the level of hype and/or body types similar to Wembanyama, I project Wembanyama to produce strong fantasy hoops numbers as a rookie. After watching him in the Las Vegas Summer League, both his underwhelming debut and his outstanding second game, I would consider him as soon as the third round of fantasy basketball drafts this season.
Projected line: 20 PPG (49 FG%, 30 3P%, 78 FT%), 9.5 RPG, 2.5 APG, 0.9 3PG, 0.7 SPG, 2.4 BPG
Holmgren was the No. 2 overall pick of the 2022 NBA Draft but missed the entire season with a foot injury suffered last summer. Many, including ESPN Analytics' NBA Draft projections, had Holmgren as arguably the top prospect of the class. But there was also a vocal pushback that Holmgren's lack of girth (listed at 7-1, 195 pounds) would keep him from being effective at the next level. Holmgren played at the Las Vegas Summer League in each of the last two seasons, and this summer he looked visibly stronger and more ready for the physical NBA. He will always be thin, but now he looks wiry instead of frail. His game popped as well, with some similar strengths and weaknesses as Wembanyama, and he should also be a nightly double-double threat with strong defensive numbers and 3-point range as a "rookie". Holmgren would be good value in the middle rounds of fantasy drafts, between rounds 6 and 8.
Projected line: 15 PPG (51 FG%, 32 3%, 79 FT%), 9 RPG, 2.3 APG, 1.3 3PG, 0.7 SPG, 1.6 BPG
Henderson is the heir apparent to the Trail Blazers franchise player throne vacated by Damian Lillard. In Vegas this summer, Henderson's explosiveness and creativity looked ready-made for the pro game. He may have some growing pains as he learns to work around a streaky jumper and defensive pressure that may lead to turnovers, but if the Trail Blazers hand him the reins he should produce flex-worthy fantasy hoops stats. His draft range is 6th through 8th round.
Projected stats: 19 PPG (43 FG%, 39 3P%, 80 FT%), 7 APG, 5 RPG, 1.1 3PG, 0.4 BPG, 1.4 SPG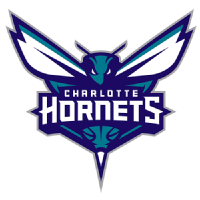 Miller was the No. 2 overall pick in the 2023 NBA Draft, and on paper his length and scoring ability on the wing should pair well with franchise guard LaMelo Ball. And I believe that it will, as the season goes along. But Miller struggled at times in the Summer League, particularly when his shot was off. The physicality and speed of the game could require a learning curve early in the season, but I expect he'll find his level as the season progresses. He is worth consideration in the late rounds of fantasy basketball drafts, as an upside pick once your fantasy starters have already been taken.
Projected stats: 15 PPG (44 FG%, 35 3P%, 85 FT%), 7 RPG, 2 APG, 1.7 3PG, 1.1 SPG, 0.7 BPG
Amen Thompson looked amazing during the first three quarters of his first summer league game with the Rockets before he injured his ankle and had to sit. His twin brother, Ausar, went on to have a strong summer league performance with the Pistons. Both have excellent size for wings, elite athleticism and the defensive tenacity to produce strong numbers at that end of the court from day one. Their defense could be what earns either/both of them more playing time out the gate. Amen is a better ball-handler than his brother and is niftier at finishing around the rim and drawing fouls, while Ausar may hit the boards a bit harder and may have a more direct path to a starting role on the Pistons. I would consider both players late in drafts as fliers with upside.
Projected stats Amen: 10 PPG (45 FG%, 33 3P%, 77 FT%), 5 RPG, 3 APG, 1.0 3PG, 1.1 SPG, 0.5 BPG
Projected stats Ausar: 9 PPG (46 FG%, 30 3P%, 72 FT%), 6 RPG, 2 APG, 0.9 3PG, 1.4 SPG, 0.7 BPG
---
Other rookies to keep an eye on
Walker is a new-age, do-it-all power forward in the mold of Draymond Green or Aaron Gordon moreso than a scorer or pure banger in the post. On offense, he is more catch-and-shoot than creator, but he plays with a lot of energy and could develop into a leader on the Pacers even as a rookie. Walker gave a glimpse into his versatile game in Vegas, filling the box scores with averages of 14.3 PPG, 7.8 RPG, 3.3 APG, 1.3 SPG and 1.3 BPG. He has an NBA body and the strength to compete right away. Walker enters the season with the chance to earn a starting nod on the Pacers, but he will have to compete with Obi Toppin for that honor. If he does get starter minutes, Walker could be an All-Rookie selection so it is worth it to watch the position battle in the preseason to see if he's worth a roster spot in fantasy hoops leagues.
Black has the size of a wing but the game of a guard. He is more strong than explosive, so he has to use craftiness, angles and his body to create scoring opportunities off the dribble. His all-around game is promising, but he needs to work on his shooting and ability to finish in the paint. In Las Vegas, Black made only one of his six 3-point attempts in three games, and he also shot only 54.5% from the free throw line. On a Magic team with a relatively deep backcourt, it is hard to see Black beating out Markelle Fultz or Jalen Suggs, and he still has to potentially contend with Cole Anthony and Gary Harris for backcourt minutes as well. Black has solid long-term upside, but after the Summer League and getting a better feel for how his game would fit on the Magic, I scaled back my projections and have him listed more as a player to watch than a likely fantasy draftee.
Hendricks enters this season with the floor of a 3-and-D stretch-4, but has the upside to eventually develop into a more all-around threat. In college, he led his conference in blocked shots and made 39% of his 3-pointers on solid volume. He has a 7-1 wingspan and high motor, and seems to fit well next to Walker Kessler and Lauri Markkanen on a potential Jazz frontcourt of the future. But, the Jazz traded for John Collins this offseason, meaning there is no space for Hendricks to start. He could earn good minutes off the bench, though, and is worth watching in case his role grows as the season progresses.
Whitmore was widely projected to be a top-5 pick in the 2023 NBA Draft but slid on Draft Night to the Rockets at the 20th pick. He showed off his game in Vegas, where he was named the MVP of the Vegas Summer League after averaging 19.3 PPG, 5.2 RPG and 2.5 SPG. But more than the numbers, Whitmore clearly has an NBA body and will be able to physically match up with NBA wings from day one. He is a prototype 3-and-D wing in today's NBA, and the only reason he isn't higher on this list is his path to playing time isn't fully clear on a Rockets team full of young talent on the wing. He will be competing with Jalen Green, Dillon Brooks, Amen Thompson, Jae-Sean Tate and Tari Eason for minutes.
Dick made headlines on NBA Draft night by wearing an ostentatious red suit with sequins that analysts said was "as electric as his 3-point shooting." Dick is arguably the best 3-point shooter in his draft class, great at spotting up and knocking down his jumpers with a lightning quick release. He also has great size for a wing at 6-foot-7 ½ inches, which gives him some rebounding potential. He had a similar statistical footprint to Tyler Herro in college, but Dick is taller. He lacks the strength to compete defensively in the NBA right now, but his length gives him defensive upside. Dick had a strong showing in Vegas with multiple 20-plus point scoring performances, but he has a difficult path to playing time on a Raptors squad featuring O.G. Anunoby, Scottie Barnes and Gary Trent Jr. on the wing.
Wallace is a 6-foot-3 guard with a 6-foot-8 wingspan that draft analyst Jay Bilas described as the safest pick in the draft because his game is known and reliable. Wallace can play the point but can also work off the ball. He has a strong all around game but isn't a pure scorer and tends to be streaky. In Vegas, Wallace had a monster debut from downtown with six made 3-pointers and 20 points, but followed that up by going 2-for-12 from the field and 1-for-8 from downtown in the next game. Wallace is behind Shai Gilgeous-Alexander and Josh Giddey on the guard depth chart for the Thunder, and will have to compete with several others for backup minutes.
George was the Big 12 Freshman of the Year last season at Baylor. At 6-foot-4 and 220 pounds, George has excellent size for a combo guard with the quickness and athleticism to develop into a good defender. On offense, he is crafty at creating space, can finish in the paint and has demonstrated shooting range out to about 30 feet. George played six summer league games for the Jazz across multiple leagues, but in the last two games before he injured his ankle he went for 33 points and 10 assists in one game and 26 points with seven assists in the next. He could compete with incumbent starter Collin Sexton for minutes at the point in Utah this season.
Howard is a knock-down 3-point shooter, and can knock down his shot off the dribble as well as the spot-up. He is great at coming off screens and firing, a skill that will serve him well in the NBA. Howard is about 6-foot-8 and 215 pounds, smaller than his Fab Five father Juwan, but with good size for a forward. While his shooting range is his strength, Howard needs to work on his defense and rebounding. He has the athleticism to do so, if he is willing to put in the work. Howard ran hot and cold in Vegas, with a couple poor outings to start with before bouncing back with 22 points and four 3-pointers in the third game. The Magic were one of the worst shooting teams in the NBA last season, so they could use Howard's sharp-shooting, but he has to compete with veterans like Joe Ingles for minutes off the bench behind Franz Wagner.