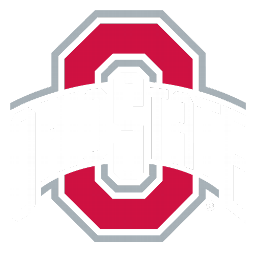 After winning five straight, Illinois bows out early vs. Buckeyes
CHAMPAIGN, Ill. -- Only a few minutes ticked off the clock Saturday before Bill Cole and his Illinois teammates had seen enough of Ohio State's 3-point accuracy.
But with Jon Diebler and David Lighty each showing a hot hand, the Illini would see a lot more.
Ohio State (No. 16 ESPN/USA Today, No. 13 AP) used a barrage of 3s, most of them from Diebler, to take an early 21-10 lead before finishing off Illinois 72-53.
"Before we looked up we had a big deficit to look at," Cole said. "They just kept raining those 3s in, and it was kind of downhill from there."
The Buckeyes were 11 of 22 from 3-point range, including a 6-for-11 performance from Diebler, who led Ohio State with 18 points. Lighty hit a trio of 3-pointers and scored 17.
"We took great shots and, the important part, we made shots," said Ohio State's Evan Turner, who was just shy of a triple-double with 16 points, 11 rebounds and eight assists.
The Buckeyes (20-6, 10-3) held onto a piece of first place in the Big Ten, along with Michigan State. They've won nine in a row in the conference and six straight overall.
Illinois (17-9, 9-4) lost for the first time in six games and fell a game behind the conference leaders. The Illini took the court Saturday after back-to-back wins over Michigan State and Wisconsin that put them back in the Big Ten title chase.
After trailing by one early, the Buckeyes used an 18-6 run to finish the Illini off early.
Illinois' first and last lead (4-3) came just over two minutes into the game on a Mike Davis basket on a fast break.
A single free throw from Turner with 17:40 to play in the first half started the Buckeyes on that 18-6 run that gave them a 21-10 lead. Diebler ended the run with a 3-pointer -- his second during that span -- and the Buckeyes hit five of six shots from the field.
From there, the Buckeyes coasted into halftime with a 36-20 lead.
Demetri McCamey led Illinois with nine points -- nearly seven short of his average.
The much talked-about matchup between high school teammates McCamey and Turner turned into, for the most part, Turner's show. Both went to St. Joseph High School in Bellwood, a Chicago suburb.
Turner's 16 points came mostly in the second half, but eight of his 11 rebounds were in the first 20 minutes and were a big piece of why the Buckeyes led by 16 at the half.
McCamey, on the other hand, didn't hit his first field goal until there was 11:46 to play. Down 49-34 even after the basket, the game was all but out of reach for Illinois.
"We couldn't make nothing," said, McCamey, who had nine points and nine assists. "They've got the best starting five in the conference, I believe."
Illinois closed within 14 on a short bucket from D.J. Richardson with 14:05 to play, but Diebler answered 15 seconds later with another 3 to extend the Buckeyes' lead to 46-29.
While the Buckeyes shot 53 percent for the game, Illinois struggled with Ohio State's zone defense. The Illini hit 34.3 percent of their shots and didn't make it to the free-throw line until 19 minutes had passed.
"I think it surprised them," Turner said. "I don't think they thought we'd be in a zone so much."
Ohio State coach Thad Matta said he reminded his team immediately after the game that, even if they had just beaten a conference contender by 19 on the road, they have to keep winning.
"I'd like to tell you to feel good but, guess what, we've got Purdue on Tuesday night," he said he told his players.