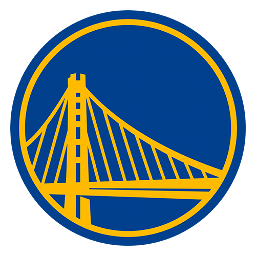 | | 1 | 2 | 3 | 4 | T |
| --- | --- | --- | --- | --- | --- |
| GS | 30 | 35 | 31 | 31 | 127 |
| DAL | 33 | 30 | 30 | 32 | 125 |
Curry, Warriors get crucial 127-125 win over Doncic, Mavs
DALLAS -- — Stephen Curry and the Golden State Warriors have consecutive road wins for the first time since the NBA Finals, and a big advantage in the playoff race over the team they beat to get there last June.
Curry scored 20 points and assisted on Draymond Green's tiebreaking three-point play late, and the Warriors beat the Dallas Mavericks 127-125 on Wednesday night.
Luka Doncic had 30 points after missing five games with a left thigh strain, but the Mavericks dropped below .500 as they try to stay out of the Western Conference play-in tournament a year after losing to the Warriors in the West finals.
The Mavericks were without All-Star guard Kyrie Irving because of right foot soreness and fell 1 1/2 games behind the Warriors, who clinched the tiebreaker by winning the season series 2-1.
Dallas owner Mark Cuban said after the game he intended to protest over an uncontested dunk for Golden State's Kevon Looney when there was confusion over which team had possession of the ball coming out of a timeout late in the third quarter.
Jonathan Kuminga scored 22 points on 9-of-11 shooting off the bench for Golden State, including a soaring, one-handed dunk during a fourth quarter with an intensity that matched the stakes.
Two nights after ending an 11-game road losing streak with a victory in Houston, the Warriors made it two in a row to finish a five-game trip as they battle Dallas and a host of other teams in the bottom half of the West playoff race.
Golden State (38-36) holds the final guaranteed playoff spot at sixth in the West. Dallas (36-37) dropped to ninth — the third of four play-in spots.
"Oh, we're hot now," Warriors coach Steve Kerr said, smiling to signal his sarcasm. "We're road warriors."
"We knew we had to win these last two games," he added. "That's how we felt, given that everybody is just jockeying for position and we've got some tough games coming up."
Irving's absence meant he and Doncic have played together in just half of the 18 games since Irving's debut after the blockbuster trade that brought him from Brooklyn.
Now the Mavericks are at risk of missing the playoffs altogether if they can't stay in the top 10 in the West.
"The mood is not good, obviously," said Doncic, who had 17 assists. "Every time you lose, it's bad. We've got to focus what's next. We've got to be focused on winning."
Golden State went in front for good when Curry had one of his 13 assists on a layup and foul for Green, who made the free throw for a 123-120 lead with 1:32 remaining.
Doncic had to attempt a desperation 3-pointer with the shot clock winding down at the other end.
Curry then dribbled out most of the clock before hitting a layup for a three-point lead with 8.5 seconds left, and Doncic missed a layup at the other end after a timeout.
The Mavericks were also without guard Tim Hardaway Jr., who has sometimes started in Irving's absence, because of a non-COVID-19 illness. Rookie guard Jaden Hardy scored 27 points for Dallas.
Jordan Poole scored 16 points, Donte DiVincenzo and Green had 14 apiece and Looney added 12 points and 12 rebounds.
Christian Wood scored 19 points for Dallas.
INBOUND CONFUSION
Looney got the uncontested dunk coming out of a timeout when the Mavericks thought they had possession and were lined up on their offensive end.
Before the timeout, an official signaled the ball belonged to Golden State before pointing to the Dallas bench to indicate a timeout. The Mavs thought they had been awarded possession.
Dallas coach Jason Kidd's contention was that official Michael Smith must have thought Dallas had possession because he was on the same end of the floor as the Mavs.
"There was quite a few people out of position," Kidd said. "It's correctable, but you first have to admit there was a mistake."
TIP-INS
Warriors: Klay Thompson showed up at the arena with the No. 89 Dallas Cowboys jersey of the late Gavin Escobar, a tight end who died in a rock climbing accident in California last year. Both were from Rancho Santa Margarita, California. Escobar was a second-round pick by the Cowboys in 2013 and spent his first four seasons with them. ... F Andre Iguodala had surgery on his fractured left wrist and will be re-evaluated in four weeks.
Mavericks: Irving didn't play after aggravating his foot injury two nights earlier in a 112-108 loss at Memphis. ... F Markieff Morris was available after missing three games with left knee soreness.
UP NEXT
Warriors: A four-game homestand starts Friday against Philadelphia.
Mavericks: Home against Charlotte on Friday before the last of three five-game road trips, tied for the longest of the season and all since January.
------