| | 1 | 2 | 3 | 4 | T |
| --- | --- | --- | --- | --- | --- |
| NO | 36 | 27 | 26 | 20 | 109 |
| GS | 25 | 21 | 39 | 35 | 120 |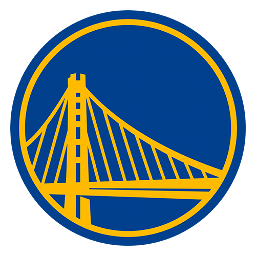 Curry scores 39, Warriors rally from 20 down, beat Pelicans
SAN FRANCISCO -- — Draymond Green yelled at the other bench, his own team and even his coach, and this time those intense emotions absolutely made the difference.
Steve Kerr loved it.
"We need his fire," Golden State's coach said.
"It was perfect, right, perfectly executed," Green said with a grin.
Stephen Curry had 39 points with eight 3-pointers, eight rebounds and eight assists, Jordan Poole added 21 points with consecutive layups that gave Golden State the lead early in the fourth quarter, and the Warriors rallied past the New Orleans Pelicans 120-109 on Tuesday night in a testy, playoff-like matchup in late March.
Klay Thompson scored 17 and hit five 3s to set a new single-season career high of 278, which leads the NBA.
The Warriors moved up a spot into sixth place in the crowded Western Conference standings, a half-game up on Minnesota and 1 1/2 games ahead of New Orleans. Golden State lost 99-96 at home to the Timberwolves on Sunday, so coming back from 20 down to win this one was key as the defending champions try to avoid the play-in round. The top six teams are guaranteed playoff berths.
"We lost a heartbreaker the other night. We knew we had to bounce back," Kerr said.
Brandon Ingram had 26 points, eight rebounds and seven assists, Trey Murphy III scored 21 points and CJ McCollum added 15 for the Pelicans, who came in riding a five-game winning streak.
Green chirped and pushed the emotions and physicality all game, then threw an alley-oop to Jonathan Kuminga for a dunk with 7:09 left for one of his 13 assists and a 101-98 advantage.
"Draymond willed us to victory tonight," Kerr said. "His frustration early with the way we were playing. Mad at the world. Yelling at everybody, their bench, our bench, me, and frankly we all deserved it."
Green was whistled for a double technical for tussling with Ingram late in the second quarter — and Green's foul was upgraded to a Flagrant 1. He already served a one-game suspension March 17 at Atlanta for his 16th technical.
Green committed an offensive foul moments later and players for both sides tangled, Green's feet getting caught up with Herbert Jones' head. A replay showed no additional infractions but Kerr briefly took Green out with tensions running high because of his "extreme energy" in that moment.
"We looked dead those first 18 minutes of the game," Kerr said. "We had to find some energy somewhere. I knew it wasn't just going to come."
Three straight 3-pointers by Curry late in the third got Golden State within 89-83. Poole then stole the ball from Ingram and dunked on the other end as the Warriors trailed 89-85 going into the final 12 minutes.
Golden State started the third on an 8-0 burst fueled by Donte DiVincezo. He made a putback dunk over Ingram early in the second half then a three-point play before Thompson's 3 at 10:44 made it 63-54.
McCollum's 3 with 1:40 left before halftime put the Pelicans up 60-43, then Ingram made it a 20-point game with a 3 New Orleans' next time down.
The Pelicans, coached by former Warriors assistant Willie Green and longtime Golden State assistant Jarron Collins on his staff, had won five straight after a 124-90 romp at Portland on Monday night.
The Warriors' victory prevented the Sacramento Kings, coached by former top assistant Mike Brown, their first playoff berth since 2006 that would end the worst drought in NBA history at 16 years.
TIP-INS
Pelicans: McCollum was hit with a Flagrant 1 at the 6:43 mark of the third. ... The Pelicans split the season series 2-2 and have lost 17 of the last 19 on the Warriors' home floor. ... New Orleans made 9 of 14 3-pointers in the first half and forced 14 turnovers leading to 11 points, then wound up 12 for 27 from deep. ... The Pelicans are 14-25 on the road, including 9-15 vs. the Western Conference.
Warriors: Thompson made 276 3s in 2015-16. ... The Warriors remain hopeful of Andrew Wiggins returning this season but there's still no timetable. He missed his 20th game while dealing with a family matter. ... The Warriors have won 14 of 16 overall in San Francisco. ... Golden State hosted the state champion Oakland High School boy's basketball team after its first title, honoring the group on the floor before the game and coached by Damian Lillard's former coach, Orlando Watkins.
UP NEXT
Pelicans: At Denver on Thursday night.
Warriors: Host the Spurs on Friday night, having won the last three in the series.
------
AP NBA: https://apnews.com/hub/nba and https://twitter.com/AP--Sports