Brian Windhorst and a team of ESPN's Insiders sort out life and the news from in and around the NBA world.
---
One of the most famous hands in televised poker history took place in 2007 on a show called "High Stakes Poker," which featured high-end cash games.
In the heat of play, 2006 World Series of Poker champion Jamie Gold called a bet by dropping $100,000 in bundles of $100 bills onto the table even though his opponent, old school pro Sam Farha, openly told him he was holding pocket aces and therefore was way ahead.
"Why?" the incredulous Farha, who often played with an unlit cigarette in his mouth, groaned at the call.
"I have to, I'm sorry," Gold snapped back.
Gold was "pot committed." He had so much invested he couldn't allow himself to give up despite facing poor odds. The $400,000 pot ended up with Farha, aces beating kings.
The LA Clippers are owned by a poker player, Steve Ballmer. He and Bill Gates used to have late-night card sessions in their Harvard dorm, according to a 2002 interview. Not just because they were peeling what became Microsoft startup money from trust fund kids, but because they loved the strategy, acquiring and applying information.
Ballmer's franchise is pot committed. The Clippers feel it every day and every time they turn in an injury report with Kawhi Leonard and Paul George on it.
When LA played Sunday, a 114-100 win against the Indiana Pacers, Leonard was inactive for the 106th time in the last 111 Clippers games. No. 107 will be Tuesday night. George didn't play Sunday and will miss at least the next two games, making him inactive for 57 of 80 Clippers games.
This is maddening to many of the franchise's fans. It's fodder for media members who want to re-litigate the 2019 trade that sent what now looks like a potential superstar in Shai Gilgeous-Alexander to the Oklahoma City Thunder plus a treasure trove of draft picks and pick swaps.
It even seems to sometimes press coach Ty Lue to the edge, too.
"That was too nasty," Lue said last week when he looked back on the questionable but Leonard-preferred strategy of sitting until midway through the second quarter as he returned from 16 months away.
"I didn't like it," he said. "I mean, you got the best player, you look down sometimes the game's going for so long you forget and then [assistant coach] B[rian] Shaw come and tap you on your shoulder, you know, six, seven minutes to go in the second quarter and you be like, 'Oh, Kawhi's ready. Oh, I forgot -- because the game's going.'"
A third consecutive season that has been affected by star injuries has (once again) led to doubt this core will reach their potential. They are a middle-of-the pack 12-9, three games from first and three games from 12th.
Leonard has once again become a target for those questioning his ability to stay healthy and manage injuries. George, as has happened in his LA tenure, has been criticized for not showing more aggression. Early in the season, Lue had to pull George in for a pep talk and motivate him by saying "You can't take a back seat" after he openly admitted he planned to take one to Leonard upon his return.
Despite all that, all signs point toward the Clippers keeping their chips firmly in the middle and adding to pot if needed.
That likely means acquiescing to many of Leonard's persnickety desires. It means continuing to protect George. And it means looking to improve the roster ahead of the Feb. 9 trade deadline, even if it adds to the massive $335 million payroll that currently includes more than $140 million in luxury tax.
Ballmer has won plenty of high-stakes scenarios during his business career and likes to stay in the pot, whether he's in a standoff be it with Google, the Justice Department or in a playoffs series against the Dallas Mavericks.
It was against the Mavericks in Game 6 in the 2021 playoffs that Leonard had a historic 45-point performance that saved the season and served as a reminder of how he can single-handedly change a playoff series.
It was George that had a 37-point, 16-rebound game against the Utah Jazz in the same run, part of perhaps the most brilliant four-game stretch of his career. That got the Clippers into the conference finals for the first time in more than 50 years, even after Leonard had suffered an ACL tear in his right knee.
These are the aces Ballmer and his team are staying in the game waiting to see again. At this point, like the game demands, there isn't much of a choice.
---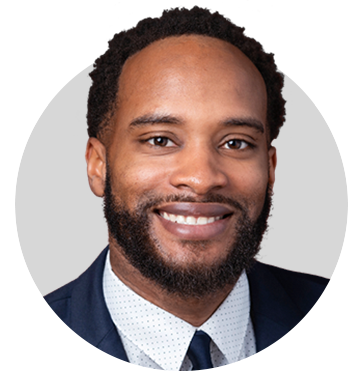 And here's NBA reporter Jamal Collier with this report from the Giannis Antetokounmpo free throw beat:
Antetokounmpo trying to 'work even harder' on free throws
A ladder was folded up safely off the floor and arena staff waited in place until about 10 minutes after the Milwaukee Bucks finished off the Mavericks on Sunday. Right on time, out walked Antetokounmpo for his postgame free throw practice. When the Fiserv Forum workers saw him, they cheered.
In the middle of another great season, Antetokounmpo is having the worst free throw shooting performance of his 10-year pro career. He's addressing it diligently and didn't let the "Laddergate" incident against the Philadelphia 76ers deter his practice.
Giannis knocks over ladder to practice free throws after Bucks' loss
Giannis Antetokounmpo pushes over a ladder being used by a worker on the court after missing 11 of his 15 free throws against the Sixers.
Maybe it's starting to work. Sunday was his best performance at the line in weeks, knocking down 8 of 10 -- both misses narrowly rimmed out -- en route to his fourth straight 30-point game as the Bucks improved to 14-5. Still, that only brought him to a flat 60% for the season, a steep falloff from last year's 72%.
"I cannot be satisfied when you have one good night from the free throw line, I cannot be comfortable," Antetokounmpo, who leads the NBA with 12.5 free throw attempts per game, said after Sunday's win. "I got to keep working on my game. Keep on improving. It's something I know I've got to do better, but I'm doing better. Miss or make, I'm putting in the work."
Antetokounmpo shot for about 15 minutes, moving from one end of the court to the other. He estimated he made about 200 free throws in total on Sunday. It continued a process that dates back before the incident in Philadelphia involving Montrezl Harrell, one that started after Antetokounmpo returned from a brief absence earlier this month from a knee injury.
Since then, Antetokounmpo has implemented tweaks to his free throw technique. There's an effort to eliminate his exaggerated knee bend at the line before he uncorks a shot, getting him to stand up taller with a slight bend in his knee to put less stress on his legs -- transforming an often robotic motion into a more fluid release. And the Bucks are trying to get Antetokounmpo to release the ball faster, shortening the drawn out routine that gave opposing fans fodder to count the seconds before his free throw shot while helping him avoid overanalyzing his every mechanic.
"When things don't go well, I just try to work even harder," Antetokounmpo said over the weekend. "I only control my technique and my mindset and my belief. ... There's no fear.... [I'll miss] four free throws, or six free throws or eight free throws or 10 free throws, I'm still going to drive the ball. I'm still going to go to the lane. I'm not scared of the free throw line.
"I'm OK with going 0-for-15. I'm OK with failing. Because that means I tried."
---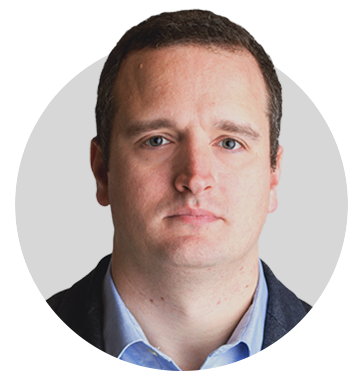 Checking in from Ja Morant's annual visit to Madison Square Garden is NBA reporter Tim Bontemps:
With Morant, Knicks fans dream of what could have been
After putting up a triple-double for the Memphis Grizzlies at MSG on Sunday, Morant was asked if he ever thought about being one draft pick from playing his home games at The World's Most Famous Arena in New York City.
"No," Morant immediately said. "Obviously, I feel like it's everybody's dream, basketball players, to play in The Garden.
"So I'll take my one time a year."
Over the course of the 2018-19 season, the Knicks were the NBA's worst team, with everyone in the city dreaming of the possibility of top prospect Zion Williamson plying his trade there. The possibility of getting Morant, who exploded onto the scene during his sophomore season at Murray State, quickly became an acceptable consolation prize.
The draft lottery came and went, with the New Orleans Pelicans and Grizzlies jumping into the top two spots. The Knicks, meanwhile, settled for third, and landed RJ Barrett.
Over time, Barrett has developed into a solid, but unspectacular, player. A wing with two-way ability is coveted in today's NBA, and Barrett became the first Knicks' first-round pick in a generation to be signed to a contract extension.
What he very clearly isn't, though, is a star. Even with sidekick Desmond Bane and others out of the lineup for Sunday's game, the difference between the Knicks and Grizzlies was, quite simply, Morant. It was just a matter of how Morant was going to beat the Knicks, not whether it would happen.
Since the glory days of the 1970s, when the Knicks won their lone two NBA titles, they have had two Hall of Fame players spend the bulk of their prime years in New York: Patrick Ewing and Carmelo Anthony. The franchise has one playoff series victory this millennium.
Fans pack MSG waiting for a player like Morant to wear a Knicks jersey. Instead, they watch stars play for the opposing team -- as fans wearing those players' jerseys scatter the arena -- before saying something like what Morant did Sunday: "It's fun to play here, but I'm happy to do so with my team."
The draft lottery in 2019 was the highest the Knicks have picked since Ewing was drafted No. 1 overall in 1985. And yet, it still wasn't high enough to get them the kind of player they need.
"It's just the bright lights, man," Morant said of his performance. "Having a triple-double in The Garden is crazy. Growing up actually watching teams come here and play, watching the Knicks play ... everybody loves The Garden. ... Everybody is watching.
"So for me to be able to go out and play like I played tonight, was big time for me."
And, as Morant left town with a win, it was a big-time reminder of what could have been for the Knicks.
---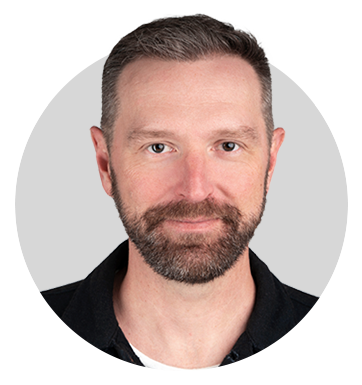 NBA staff writer Kirk Goldsberry has some bad news for the league:
Are Warriors back to their old -- and winning -- ways?
The Golden State Warriors dynasty has been brought to you by elite 3-point shooting and strong defense. Well, after a dismal start, Golden State (11-10) is suddenly looking scary again for familiar reasons.
The Splash Brothers are back to splashing
Klay Thompson is the canary in the coal mine for this offense, and early on the bird was not looking good. As the Warriors scuffled out to that 4-7 start, Thompson was hitting 32.6% of his 3s through the team's first 11 games. You didn't have to look far to find critics questioning whether Thompson was past his prime.
But, in the team's last 10 games, Thompson has sailed beyond those haters and made 48.1% of his 79 3-point tries, while Stephen Curry has made 45.5% of his 99 3-point attempts. Don't look now, but Golden State has won seven of its last 10 games, and Thompson's hot streak from downtown now has his 3-point percentage back at 40 for the season. At the start of the week, Curry ranks first in the league in made 3s and Thompson ranks sixth.
In Sunday's win against a hot Minnesota Timberwolves squad, the Splash Brothers combined for nine made 3s as Golden State posted a season-high 137 points. When Thompson and Curry are shooting the lights out, this offense is downright scary.
The defense is getting stops again
On the road to the title last season, the Warriors had the NBA's second best defense, but early this year the defending champs cratered on that end, and they lost seven of their first 11 games in large part because that defense ranked 27th in the league.
In their last 10 games, Draymond Green and the Dubs have posted the seventh best defensive rating. Tuesday night at Dallas, against a struggling Mavericks team, they get a high-profile chance to extend their hot streak and remind the league at-large that they are still one of the best teams.