TOP HEADLINES
BREAKING DOWN WEEK 12
NFL NATION
PASSING GAME HISTORY
PLAYOFF PICTURE
WEEK 12 TAKEAWAYS
'WITH OR WITHOUT OBJ, COWBOYS WINNING'
Stephen A. baffled by Irvin's OBJ-Cowboys claim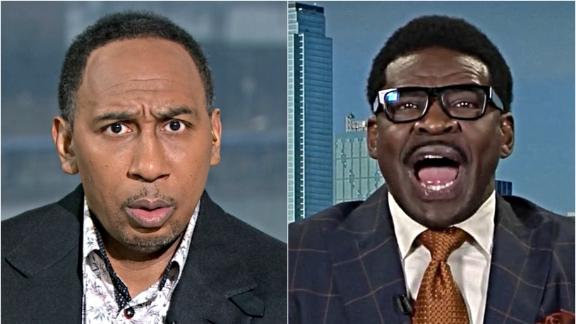 Stephen Maturen/Getty Images

The Jets, Vikings and Ravens crumbled offensively in Week 11, and the Giants veered from their winning formula. Were these contenders exposed, or was it just a bad day?

Kirby Lee/USA TODAY Sports

Football Outsiders finds the best sophomore players at every position using advanced statistics. Who makes the cut?
Josh Weinfuss/ESPN

14-year-old Hector Nahle hugged, talked and played catch with Murray before the Cardinals' 'Monday Night Football' game against the San Francisco 49ers.

@JarydWilson/Twitter

A group of 18 fans in a bachelor party donned the former Bears coach's signature 1980s look for Sunday's game.
Customize ESPN