The NRLW is set to kick off its fifth season on Saturday August 20, just a few months after the Roosters won their first premiership, ending the reign of the Brisbane Broncos. The six teams will play each other once before the finals, ahead of next year's expansion to 10 teams.
If the depth of the women's rugby league talent pool is a concern, then this season could be of a quality we might not witness for a few more years. Each team is sprinkled with a good mix of representative stars, seasoned veterans and future superstars of the game.
"This year it's going to go up another level," NRL CEO Andrew Abdo said.
"We've got the best female athletes in the country and playing in our view, the best women's competition in the world.
"There's a lot to look forward to, we're going to be playing night games, triple-headers and in brand new stadiums.
"We know the players are ready and the fans are too."
---
Sydney Roosters
Draw: Eels (A), Broncos (A), Dragons (H), Knights (TBA), Titans (Gosford)
Round 1 squad: 1 Sam Bremner, 2 Leianne Tufuga, 3 Jessica Sergis, 4 Isabelle Kelly, 5 Jayme Fressard, 6 Zahara Temara, 7 Raecene McGregor, 8 Sarah Togatuki, 9 Destiny Brill, 10 Mya Hill-Moana, 11 Shaniah Power, 12 Olivia Kernick, 13 Keilee Joseph, 14 Jocelyn Kelleher, 15 Shawden Burton, 16 Kalosipani Hopoate, 17 Otesa Pule, 18 Joeli Morris, 19 Samantha Economos, 20 Jada Taylor, 21 Chante Temara, 22 Jasmine Strange
The defending premiers will be looking to go back-to-back after upsetting the Broncos in the 2021 season semifinal, before beating the Dragons in the decider. The Roosters' centre paring of Jessica Sergis and Isabelle Kelly is the best in the business, with both players making a lot of the hard metres out of trouble, as well as creating plenty of opportunities in attack.
---
Brisbane Broncos
Draw: Knights (A), Roosters (H), Titans (Redcliffe), Dragons (TBA), Eels (Gosford)
Round 1 squad: 1 Jaime Chapman, 2 Julia Robinson, 3 Amy Turner, 4 Shenae Ciesiolka, 5 Emily Bass, 6 Tarryn Aiken, 7 Ali Brigginshaw, 8 Sophie Holyman, 9 Nita Maynard, 10 Chelsea Lenarduzzi, 11 Sara Sautia, 12 Amber Hall, 13 Tallisha Harden, 14 Jada Ferguson, 15 Kaitlyn Phillips, 16 Crystal Tamarua, 17 Jasmine Fogavini, 18 Shakiah Tungai, 19 Brianna Clark, 20 Hayley Maddick, 21 Lavinia Gould, 22 Paige Parker
Having won the first three of the four NRLW titles to date, the Broncos will be looking to regain what they believe is rightly theirs. Champion halfback Ali Brigginshaw will once again lead from the front as Brisbane look to dominate their opponents with a wealth of experience.
---
St George Illawarra Dragons
Draw: Titans (WIN), Eels (A), Roosters (A), Broncos (TBA), Knights (Gosford)
Round 1 squad: 1 Emma Tonegato, 2 Teagan Berry, 3 Keele Browne, 4 Page Mcgregor, 5 Andie Robinson, 6 Taliah Fuimaono, 7 Rachael Pearson, 8 Elsie Albert, 9 Keeley Davis, 10 Tegan Dymock, 11 Kezie Apps, 12 Shaylee Bent, 13 Holli Wheeler, 14 Quincy Dodd, 15 Talei Holmes, 16 Monalisa Soliola, 17 Tara McGrath-West, 18 Renee Targett, 19 Zali Hopkins, 20 Aliti Namoce, 21 Shontelle Stowers, 22 Cassie Staples
The Dragons lost the grand final to the Roosters last season after a great run. Joint Dally M medalist Emma Tonegato is the complete modern fullback, creating opportunities through an incisive running and passing game. In the forwards Kezie Apps will be making the hard yards up the middle as the Dragons look to go one better this time.
---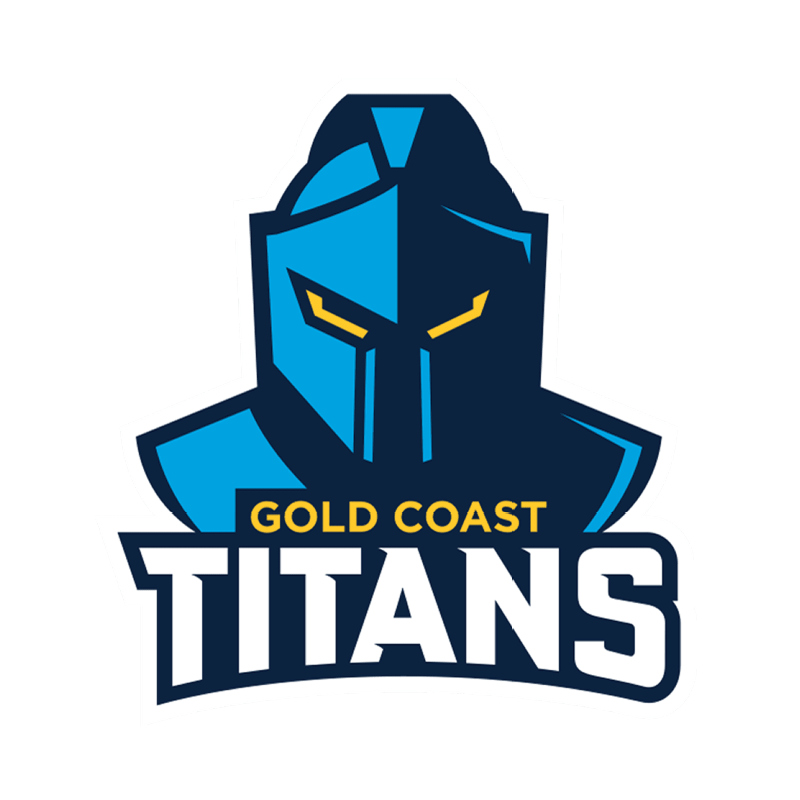 Gold Coast Titans
Draw: Dragons (WIN), Knights (H), Broncos (Redcliffe), Eels (TBA), Roosters (Gosford)
Round 1 squad: 1 Apii Nicholls, 2 Karina Brown, 3 Evania Pelite, 4 Jasmine Peters, 5 Madison Bartlett, 6 Kimiora Breayley-Nati, 7 Lauren Brown, 8 Shannon Mato 9 Brittany Breayley-Nati, 10 Stephanie Hancock, 11 Zara Canfield, 12 Tazmin Gray, 13 Georgia Hale, 14 Rona Peters, 15 Jessika Elliston, 16 Tiana Raftstrand-Smith, 17 Laikha Clarke, 18 Roxy Murdoch, 19 Jetaya Faifua, 20 Annette Brander, 21 Hagiga Mosby, 22 April Ngatupuna
The Titans surprised many in their first season, winning three of five games before being beaten by the Dragons in the semifinal. They have lost star Destiny Brill to the Roosters this season and will look to halfback Kimiora Breayley-Nati to lead them to at least an equally impressive performance.
---
Newcastle Knights
Draw: Broncos (H), Titans (A), Eels (H), Roosters (TBA), Knights (Gosford)
Round 1 squad: 1 Tamika Upton, 2 Kiana Takairangi, 3 Shanice Parker, 4 Bobbi Law, 5 Autumn-Rain Stephens-Daly, 6 Kirra Dibb, 7 Jesse Southwell, 8 Caitlan Johnston, 9 Olivia Higgins, 10 Millie Boyle, 11 Romy Teitzel, 12 Yasmin Clydsdale, 13 Hannah Southwell, 14 Emma Manzelmann, 15 Tayla Predebon, 16 Kyra Simon, 17 Simone Karpani, 18 Caitlin Moran, 19 Makenzie Weale, 20 Jakiya Whitfeld, 21 Emmanita Paki, 22 Tiana Davison
The Knights finished last without a win and have done some shopping in the hope of turning that form around. They have star second-row forward Millie Boyle to make the metres up the middle of the field, while Commonwealth Games gold medal sevens player Jesse Southwell brings plenty of promise in the halves. The only way is up for the Knights in their second season.
---
Parramatta Eels
Draw: Roosters (H), Dragons (H), Knights (A), Titans (TBA), Broncos (Gosford)
Round 1 squad: 1 Gayle Broughton, 2 Tess Staines, 3 Tiana Penitani, 4 Abbi Church, 5 Rikeya Horne, 6 Brooke Walker, 7 Losana Lutu, 8 Filomina Hanisi, 9 Shirley Mailangi, 10 Ellie Johnston, 11 Christian Pio, 12 Vanessa Foliaki, 13 Simaima Taufa, 14 Kennedy Cherrington, 15 Brooke Anderson, 16 Najvada George, 17 Rima Butler, 18 Ruby-Jean Kennard, 19 Tayla Preston, 20 Rueben Cherrington, 21 Ash Quinlan, 22 Luisa Yaranamua
The Eels won two from five last season, but only missed the finals on for-and-against. They will be hoping for great things from the kicking game of five-eighth Brooke Walker who they have signed from AFLW team Carlton. Losana Lutu steps into the big boots vacated by Maddie Studdon to complete the fresh new halves combination.