Six rounds to go - and we've been blessed with one of the tightest competitions in years with only a couple of teams having their cards well and truly marked for 2023.
While there's a few long shots that we've included at the bottom of this list, for all intents and purposes it's fair to assume that there's currently nine teams duking it out for those top eight spots; but their respective fortunes vary heavily based on current form, and how many of them have to play each other down the stretch.
---
Top two shootout
Penrith Panthers (13-5)
Ladder position: 1st
Games against top nine opposition: 4/6
Nathan Cleary is back and Penrith comfortably cruised to a 30-point lead in as many minutes on the weekend before taking their foot off the gas, and while they're not as invincible as they looked between 2020 and 2022, they're still competition favourites for a reason.
While they do have four of their final six against Cronulla, Melbourne, Parramatta, and North Queensland, all four of those games are at Penrith Stadium - and with two fewer losses than the current third-placed team, they'd have to slip up mightily to lose out on a top two spot. Doesn't seem likely.
Brisbane Broncos (14-5)
Ladder position: 2nd
Games against top nine opposition: 4/5
Brisbane looked fantastic against Souths in the second half last week, but the tough tests will continue over the final month of the season. After heading to the Gabba to play the Roosters this week, each of their last four opponents are fellow contenders - but with the cushion they have, and the form they're in, it'll require a Herculean performance from someone behind them to usurp either the Broncos or Panthers for a top two spot.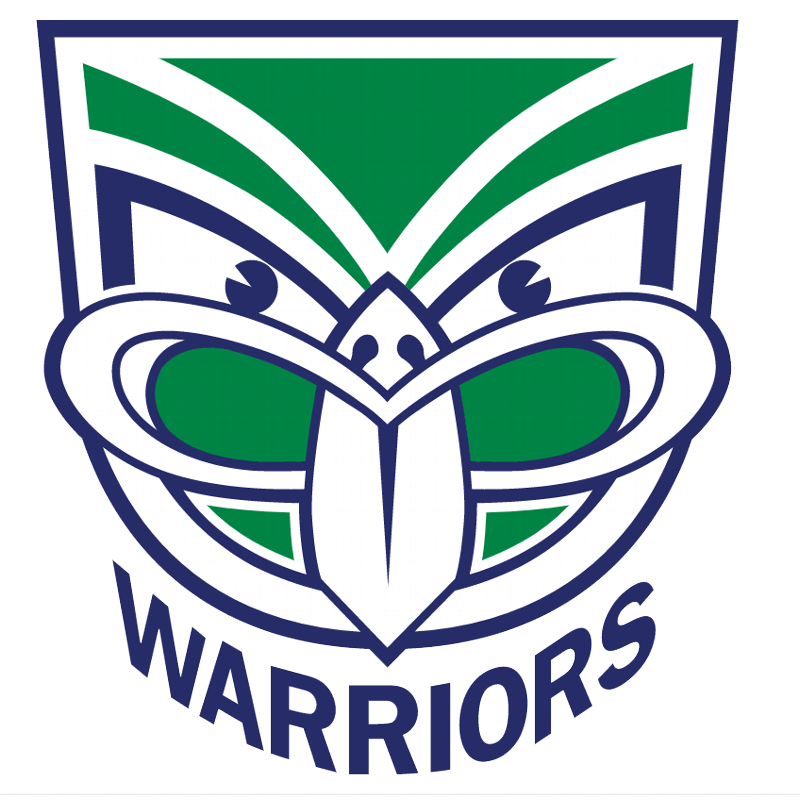 New Zealand Warriors (12-7)
Ladder position: 3rd
Games against top nine opposition: 0/5
If anyone can do it, it's the Wahs. Just a win behind Penrith (albeit with a worse for and against), the current ladder positions of their remaining opponents are, in order: 14th, 17th, 11th, 15th, 13th.
No game is a foregone conclusion in the NRL but if Andrew Webster's team can get it done in this quintet of games where they'll be firm favourites, they'll likely find themselves with a home final in week one.
---
Can't take it for granted just yet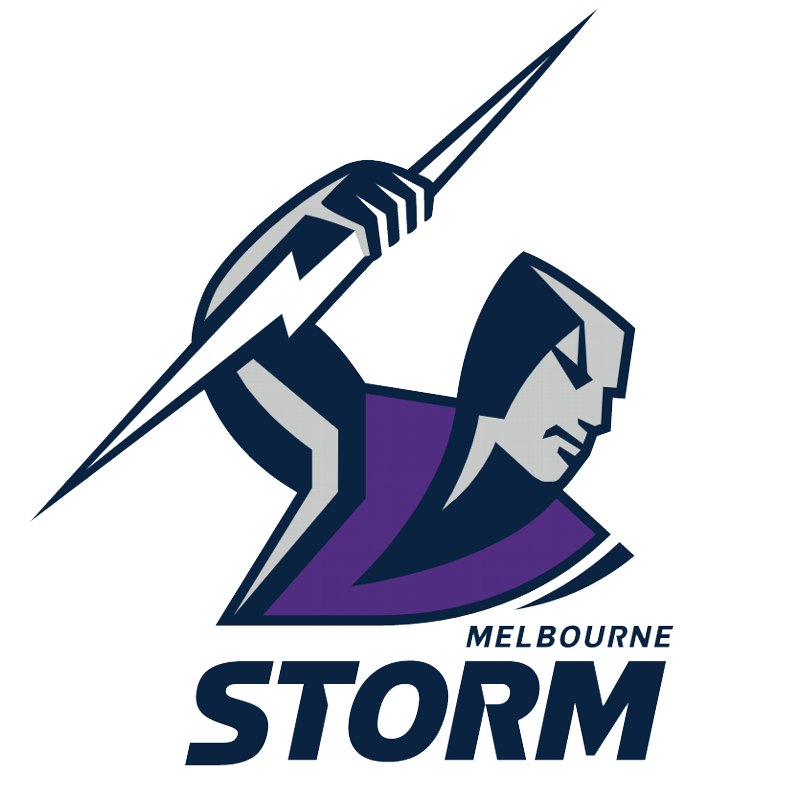 Melbourne Storm (11-7)
Ladder position: 4th
Games against top nine opposition: 4/6
Even in a 'down' year, the Storm find themselves in the top four with a quarter of the season to go and a pretty solid chance of ending up with a double chance in September - but this isn't the imperious Melbourne outfit from a couple of years ago.
We will learn a lot about them in the next three weeks as they host Parramatta, travel to Penrith and then return to Melbourne to take on the Raiders. Tick all three boxes there and a top four spot seems like a formality.
Canberra Raiders (11-7)
Ladder position: 5th
Games against top nine opposition: 3/6
The Raiders have been the NRL's strangest team by a distance in 2023, and that points differential of -56 stands out like a sore thumb among the teams with similar finals aspirations. But for and against won't matter if you keep winning, and the Raiders, for the most part, have found a way to do that this year - even if they've failed to win a game by more than 10 points.
A suddenly-frisky Newcastle team will visit Canberra this weekend, but if the home side can find a win there, as well as in lay-ups against the Tigers and Bulldogs, that should be enough, even with some tricky games to come. If things go awry, though, there's a world where the final game of round 27 between the Raiders and Sharks could have massive implications.
North Queensland Cowboys (11-8)
Ladder position: 7th
Games against top nine opposition: 3/5
The obituaries were being written for North Queensland halfway through the season, but since a brutal fortnight where they inexplicably had 66 points put on them by a Tigers team that hasn't won a game since, and followed that up with a comfortable loss to Parramatta, the Cowboys have been incredible.
It's been six straight wins, five of which have been pretty comprehensive, and the last of which, a return fixture against the Eels, was most important. They get each of their three Queensland rivals in the next four weeks, as well as the Sharks, and could potentially face off with a Penrith team that rests starters in the final week of the season. On form, the Cowboys look the third-best team right now behind Penrith and Brisbane and there's a world where they can finish in the top four with a strong finish to the year.
South Sydney Rabbitohs (10-9)
Ladder position: 9th
Games against top nine opposition: 1/5
It's all gone horribly wrong for Souths since they walked out Stadium Australia in round 11 on top of the table, with wins over Penrith, Melbourne, and Brisbane under the belt. Many believed they'd faced the toughest of tests and would cruise through the rest of the season, but through a mixture of injuries, Origin outages and bad play, they've struggled to just two wins in their last eight.
Last week was supposed to be the triumphant return of all of their stars but a limp second half performance left fans frustrated. The good news? Latrell Mitchell is finally back this week, and bar Tevita Tatola and rookie Tyrone Munro, it's the first time all year the Bunnies have been at full strength.
The only top eight team awaiting Souths in their run home is the Sharks, who they've easily taken care of in their last two meetings. Despite all their speed humps likely pushing them out of a top four spot, they'll likely be in the finals unless things completely fall apart.
---
Danger signs
Cronulla Sharks (10-8)
Ladder position: 6th
Games against top nine opposition: 4/6
It was one thing when Cronulla couldn't beat the teams above them on the ladder, but a shocking showing against Manly last week shows that the problems are running even deeper than most thought.
Defence and the lack of go-forward from the pack are massive issues for Cronulla which show no signs of sorting themselves out, and it won't get any easier with a trip to Penrith this week and then the healthy-again Rabbitohs in Perth after that. Two losses in the next fortnight would have them out of the top eight, and a mountain to climb in the final few weeks - which aside from a home game against the Titans, are pretty tough as well. They look the likeliest of the top nine to drop out right now, but if not them...
Parramatta Eels (10-9)
Ladder position: 8th
Games against top nine opposition: 3/5
You can bounce back from a tough start to the season, and Parramatta have done that to some extent. Back-to-back wins over Souths and North Queensland a couple of months ago were very impressive, and they've largely taken care of business against the teams that they were expected to beat since.
The problem is the run home, which is why their lack of wins in March and April could really come back to haunt them. The good news is they have two home games against the Dragons and Roosters, as well as a bye. The bad news? The remaining three games are trips to Melbourne, Brisbane, and Penrith. Even winning one of those three road trips (and assuming they win those two home games) would only be 13 wins, and perhaps not enough.
---
You're saying there's a chance?
Newcastle Knights (8-1-9)
Ladder position: 10th
Games against top nine opposition: 3/6
The vibes are back in Newcastle, but a couple of losses that could have easily been wins at the start of the season will be sticking in fans' minds now. Their win over Melbourne was one of their best in the past few seasons, but they probably need to win five out of six to sneak into the finals. It's possible, sure, and it has to start this weekend in Canberra.
Manly Sea Eagles (8-1-9)
Ladder position: 11th
Games against top nine opposition: 2/6
When Tom Trbojevic tore his pectoral muscle in Origin II, most put a line through Manly's season - but a shock win in the Shire last weekend has kept them mathematically in the hunt. If they can get it done against the Dragons and Roosters in the next two weeks they'll then face huge tests in the form of Penrith and New Zealand. But it's just difficult to expect a team that's lost more games than they've won to suddenly finish the season and be close to perfect.
---
Run the table, then maybe
Sydney Roosters (8-10)
Ladder position: 12th
Games against top nine opposition: 3/6
It's telling how bad the Roosters have been going this year that they, of all teams, were the last to score 30 in a game in 2023 - which they did so on the weekend. If they can go perfect the rest of the way and finish with 14 wins, they're probably in - but that dream could be killed as early as tonight when they travel to Brisbane.

Dolphins (8-10)
Ladder position: 13th
Games against top nine opposition: 2/6
The first season for the NRL's newest club has gone much better than any experts expected, but despite their bright start to the year, a lack of squad depth has really shown in recent times and they'll likely finish in the 10th-13th range. A respectable showing for sure.