United States women's national team star Lynn Williams was not going to let a little thing like losing the boot from her foot stop her from setting up a goal for teammate Christen Press ...
The Toe Poke Daily is here every day to bring you all the weirdest stories, quirkiest viral content and top trolling that the internet has to offer, all in one place.
Jump to: Ben Arfa refuses to mess up hair by doing headers at Valladolid unveiling | Man United youngster Williams' mother lands her son in trouble with boss | Solskjaer: "Alexis will prove you all wrong." Reporter: "Seriously?"
The USWNT comfortably saw off Haiti on Tuesday, ultimately winning 4-0 after taking the lead with less than two minutes on the clock.
The early opener in the CONCACAF women's Olympic qualifying match came from Christen Press, who volleyed home at the back post after latching on to Lynn Williams' pinpoint cross.
However, eagle-eyed viewers may have noticed something a little unusual about Williams' assist.
Upon closer inspection, it became apparent that Williams wasn't actually wearing a boot as she swung the ball in from the flank.
Can we talk about how @lynnraenie's shoe FLEW OFF right before that assist which then led to that @ChristenPress GOAL?! 😂 pic.twitter.com/UE0FlQg7Ui

— U.S. Soccer WNT (@USWNT) January 29, 2020
Replays showed that Williams' boot accidentally came off during the build-up, leaving her to cross the ball while wearing just a sock on her standing foot.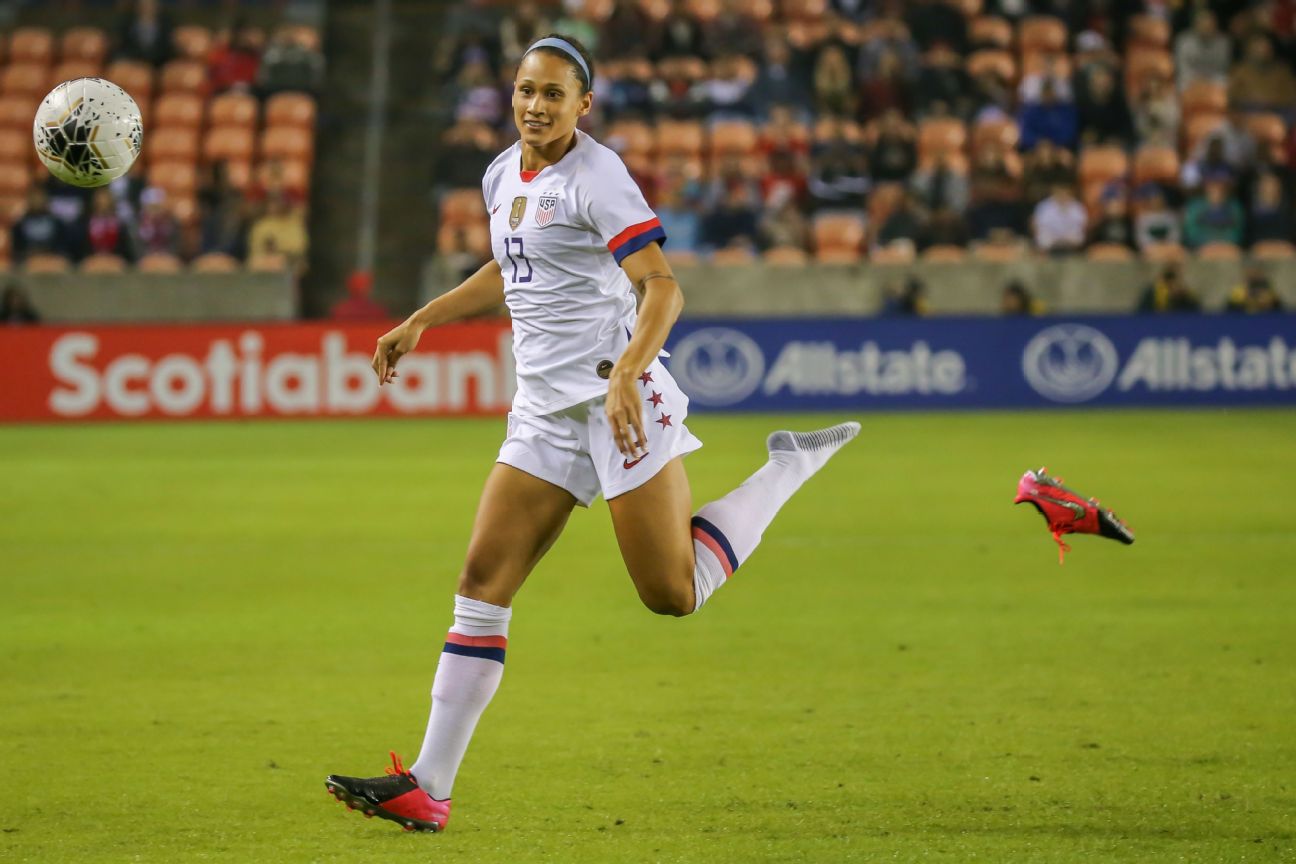 Not that it affected her technique in the slightest. Well played!
Ben Arfa refuses to mess up hair by doing headers at Valladolid unveiling
[ @DesmarquePucela ]

Hatem : "Non pas la cabeza , les cheveux tout ça ..." 😂😂 pic.twitter.com/vxGi92PIfK

— Real Valladolid 🇫🇷 (@Valladolid_FRA) January 28, 2020
Right out of the blue, Hatem Ben Arfa sealed his long overdue return to football by agreeing a six-month loan deal with Real Valladolid this week.
The French winger had been without a club since leaving Rennes in the summer, following a similarly fallow two-year stint with PSG.
Ben Arfa was unveiled by Valladolid on Tuesday and, after posing for a picture with the club's co-owner and Brazil legend Ronaldo, he was tasked with performing a few obligatory tricks in front of the press.
The 32-year-old gladly complied with keepy-uppies but refused to head the ball because it would mess up his hair.
"Not the head, the hair is all like this," the former Paris Saint-Germain player told photographers when he was asked to do a seal act.
Quite right, too.
Man United youngster Williams' mother lands her son in trouble with boss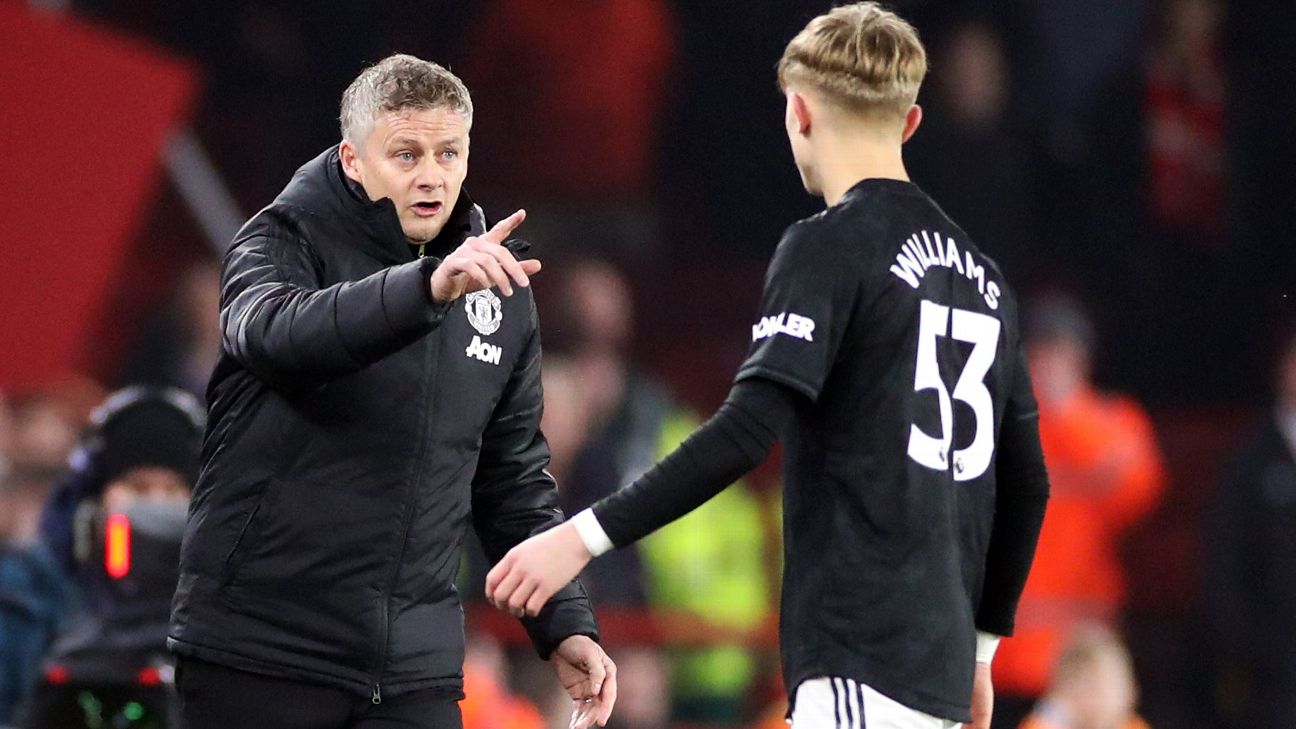 After making his debut a few weeks back, Brandon Williams is already established in the Manchester United first-team frame. And the good news for us mere mortals is that the teenage full-back's flying start has been fuelled -- at least partially -- by sausages.
Indeed, Williams' mother, Lisa Wood, has revealed that the 19-year-old is rather partial to a fried breakfast. Lisa is well placed to know too, as she has managed a cafe in Harpurhey market, just north of Manchester, for the past 10 years.
"I'm a real proud mum," she told the Manchester Evening News. "[Brandon] has been to the cafe a couple of times.
"Whenever he's played everyone comes up and says how well he's done, and now he's playing more games it's happening more.
Wood potentially landed her son in hot water with United manager Ole Gunnar Solskjaer when she added: "He has sausage and egg on toast. He'll probably get it off Ole now I've said that!"
Turns out the Toe Poke already follows the same nutritional plan as a professional football. Maybe there's still hope left for us after all.
Solskjaer: 'Alexis will prove you all wrong.' Reporter: 'Seriously?'
Ole: "Alexis will come back and prove you all wrong!" 😅

Reporter: "Seriously!?" 😳

Listen out for the journalist's reaction at the end 🤣 pic.twitter.com/QgvDwLtmcl

— Hayters TV (@HaytersTV) January 29, 2020
With midfielder Bruno Fernandes the only major signing expected this month, Manchester United look like they may have to see out the season without freshening up their attacking options.
Discussing the difficulties of signing players in January, Solskjaer turned attention to the summer window and one returning face in particular.
Solskjaer suggested that Alexis Sanchez could return from his loan at Inter Milan and surprise people by slotting back into the United team despite being previously frozen out entirely.
In fairness, Solskjaer's optimism over Sanchez finally coming good at Old Trafford certainly shocked at least one journalist in the room, whose incredulity was audible.
Poor old Ole. When the chips are down, you've got to cling to the faintest hope.