The Premier League is to honour former stars "of exceptional skill and talent," but who might make it on to a list of players nominated purely for their notoriety?
The Toe Poke Daily is here every day to bring you all the weirdest stories, quirkiest viral content and top trolling that the internet has to offer, all in one place.
It was announced this week that a new Hall of Fame will be launched for retired players deemed to have made a lasting contribution to the Premier League.
The first two as-yet-unnamed inductees will be honoured in March, along with a shortlist of further candidates which will be voted on by fans.
As a counterbalance to the HOF, Toe Poke has concocted an alternative shortlist of candidates for inclusion in the Premier League Hall of Infamy -- designed to enshrine those players who have dedicated their careers to the dark side.
Below in alphabetical order are 15 players fit for inclusion in any Hall of Infamy, though of course there are many more ne'er-do-wells worthy of induction out there.
Jump to: Adebayor | Balotelli | Barton | Bebe | Bogarde | Cantona | Cole | Delap | Di Canio | Dia | Dunne | Keane | Suarez | Terry | Thatcher
.@E_Adebayor buries it against his former club with this pin-point header! #cityvafc pic.twitter.com/bIHHe7yhfI

— Manchester City (@ManCity) November 2, 2017
Adebayor was a great target man on his day but his inclusion in the Hall of Infamy is for one act and one act only -- that absolutely gloriously petty goal celebration against Arsenal in 2009.
Having scored against his former team, the Manchester City striker charged the entire length of the pitch, slid on his knees and revelled as several thousand travelling Gooners pelted their former forward with various debris while attempting to rip him limb from limb.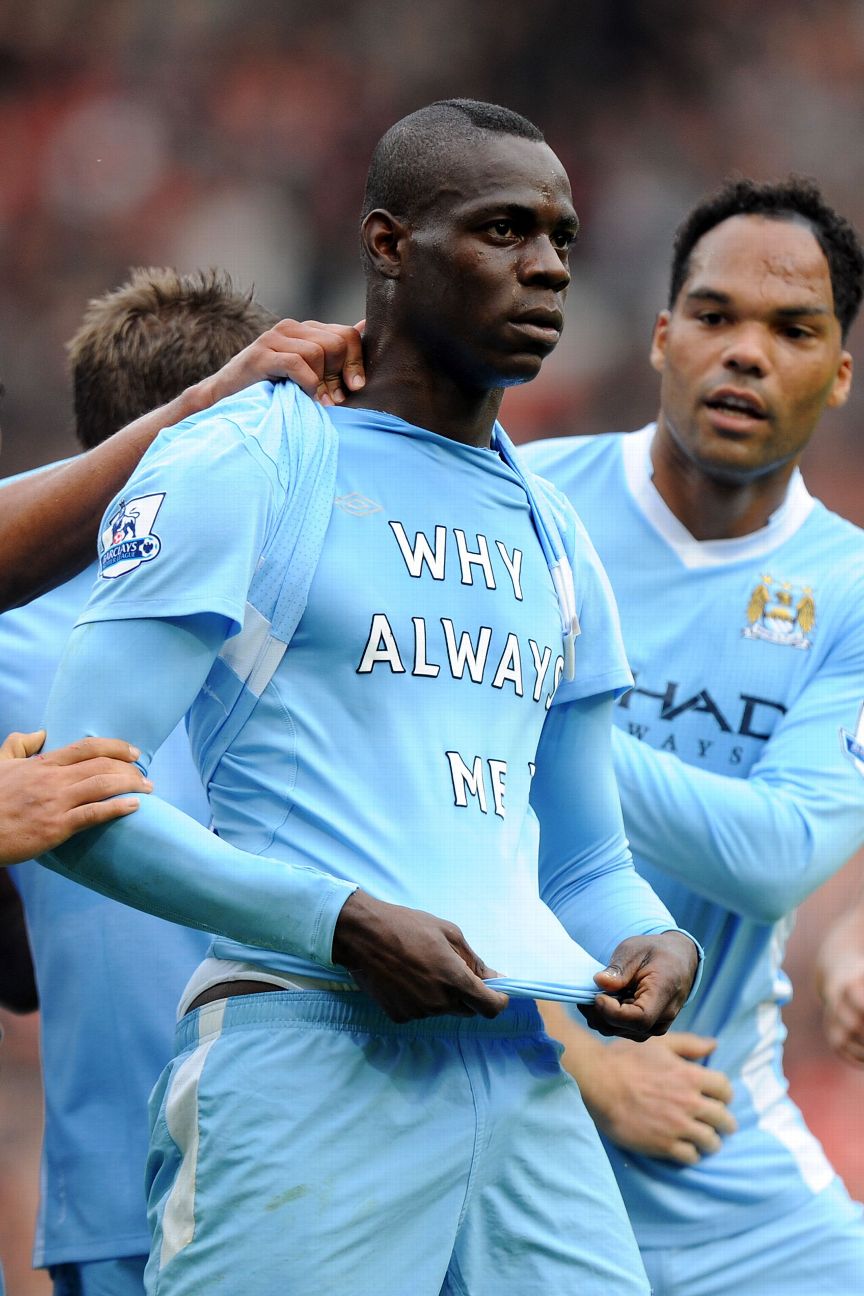 Why always him? The enfant terrible who, during three years at City and one at Liverpool, was never out of the headlines -- be it for his disastrous indoor firework displays, car crashes, impromptu stints as Manchester's answer to Santa Claus, throwing actual darts at his actual teammates, going to the shops for his mum only to accidentally buy trampolines, toy cars and scooters.
The list is, quite honestly, endless.
"So I kneed Aguero thinking he'd react"@Joey7Barton tells us the story behind THAT red card for QPR at Man City... 😂 pic.twitter.com/I11Z4pQAVR

— The Alan Brazil Sports Breakfast (@SportsBreakfast) September 25, 2017
The boy with the thorn in his side. Barton was the player every opposing fan loved to hate, and with good reason. An infuriating antagonist on the pitch, he was just as bad off it -- with violent outbursts, assault charges, jail sentences and pseudo-philosophy all going into the mix.
Barton is also the player whose meltdown and subsequent red card opened the door for Manchester City to snatch their first title in 44 years with the very last kick of the 2011-12 season in arguably the competition's greatest single moment ("AGUEROOOO!!!"), so there's that too.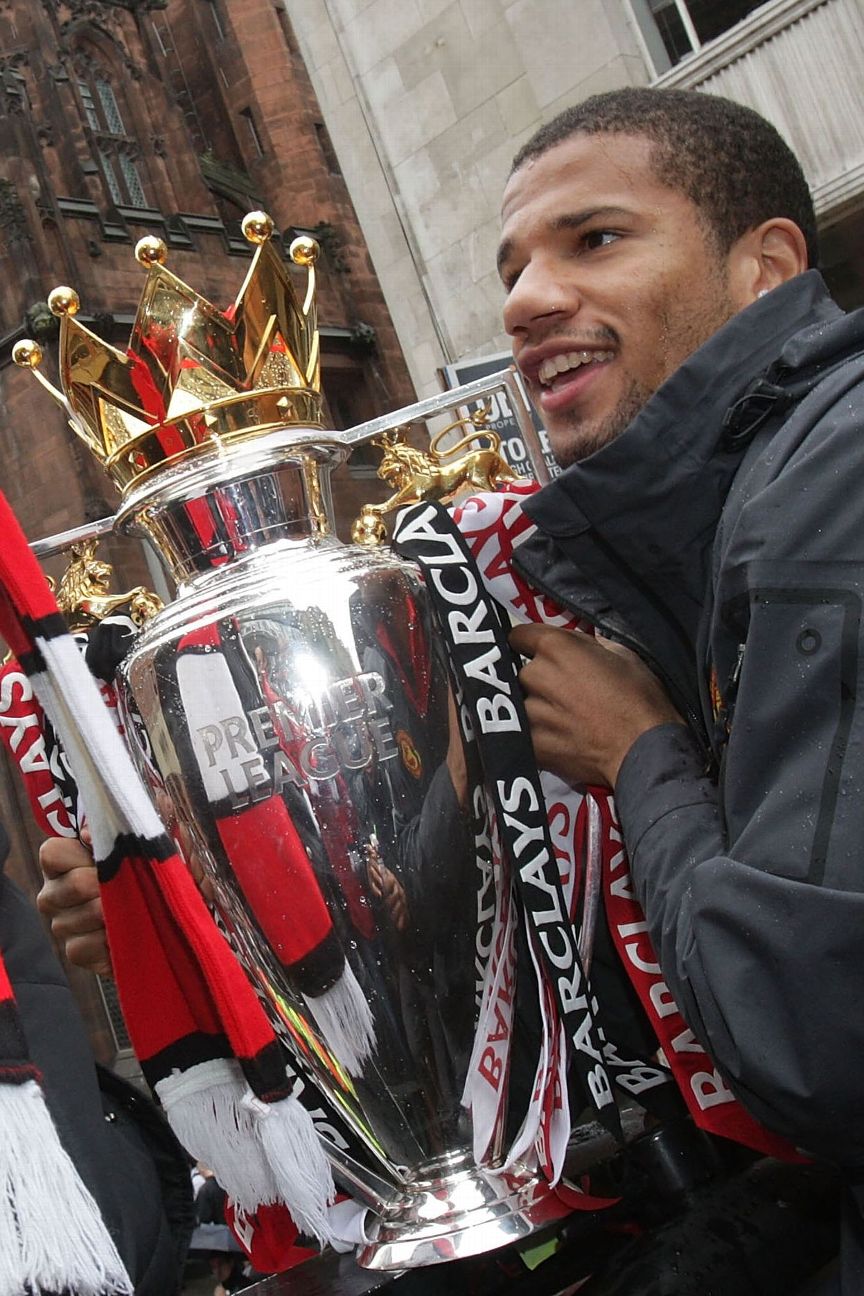 There have been many, many dreadful Premier League signings over the years, with millions of pounds frittered away on players who have made zero impact.
One of the most infamous transfer flops must be Bebe, who was signed by Manchester United for almost £8million having played in just six friendlies for Portuguese club Guimaraes. Indeed, legend has it that Sir Alex Ferguson had never seen the winger play before sanctioning the transfer.
Bebe made two league appearances in four years at United before being sold on at a massive loss. Still got his hands on the trophy though...
Winston Bogarde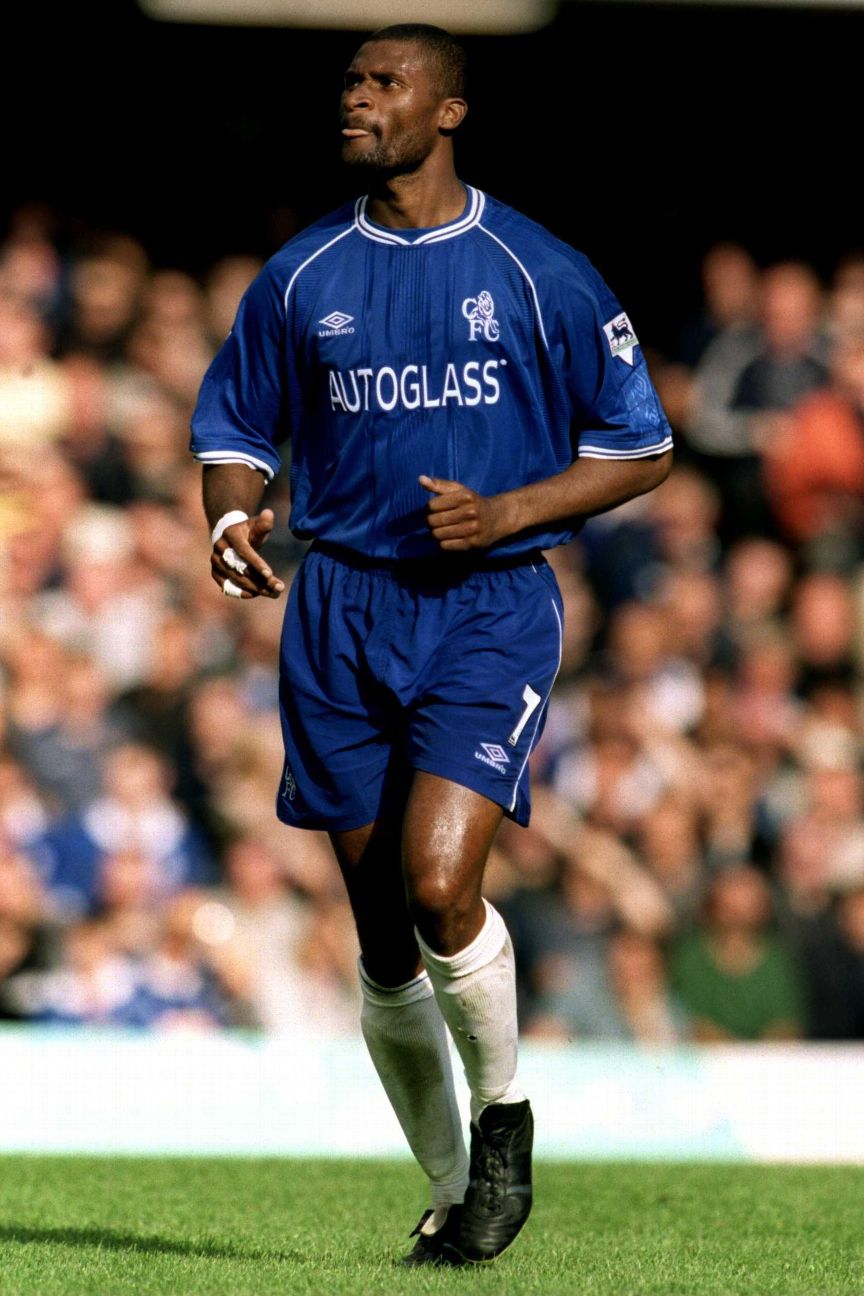 The greatest slacker in Premier League history, Bogarde is chiefly remembered for his time at Chelsea -- particularly the last three years, during which he made precisely zero competitive appearances and chose instead to quite literally sit out the remainder of his lucrative contract before waltzing off into the sunset with his pockets full.
Eric Cantona
The collar. The leap. The punch. Diplomatic Irwin. Angry Cole. Incensed Schmeichel. Sega. Lucozade. Carling. Cantona, Cantona, Cantona.

On this day in 1995, Eric Daniel Pierre Cantona kung-fu kicked a Crystal Palace fan. Incredible stuff from an incredible man. pic.twitter.com/p8cFFzcEvV

— MUNDIAL (@MundialMag) January 25, 2018
A bona fide Premier League great in the true sense, Cantona is also the recipient of the longest (non-lifetime) ban in the history of English football for his infamous kung-fu kick on a Crystal Palace supporter in 1995.
The Manchester United striker was suspended for eight months and given 120 hours of community service for leaping studs-first over the Selhurst Park hoardings, leading to his famous line about "seagulls" and "trawlers" delivered to a room full of baffled reporters.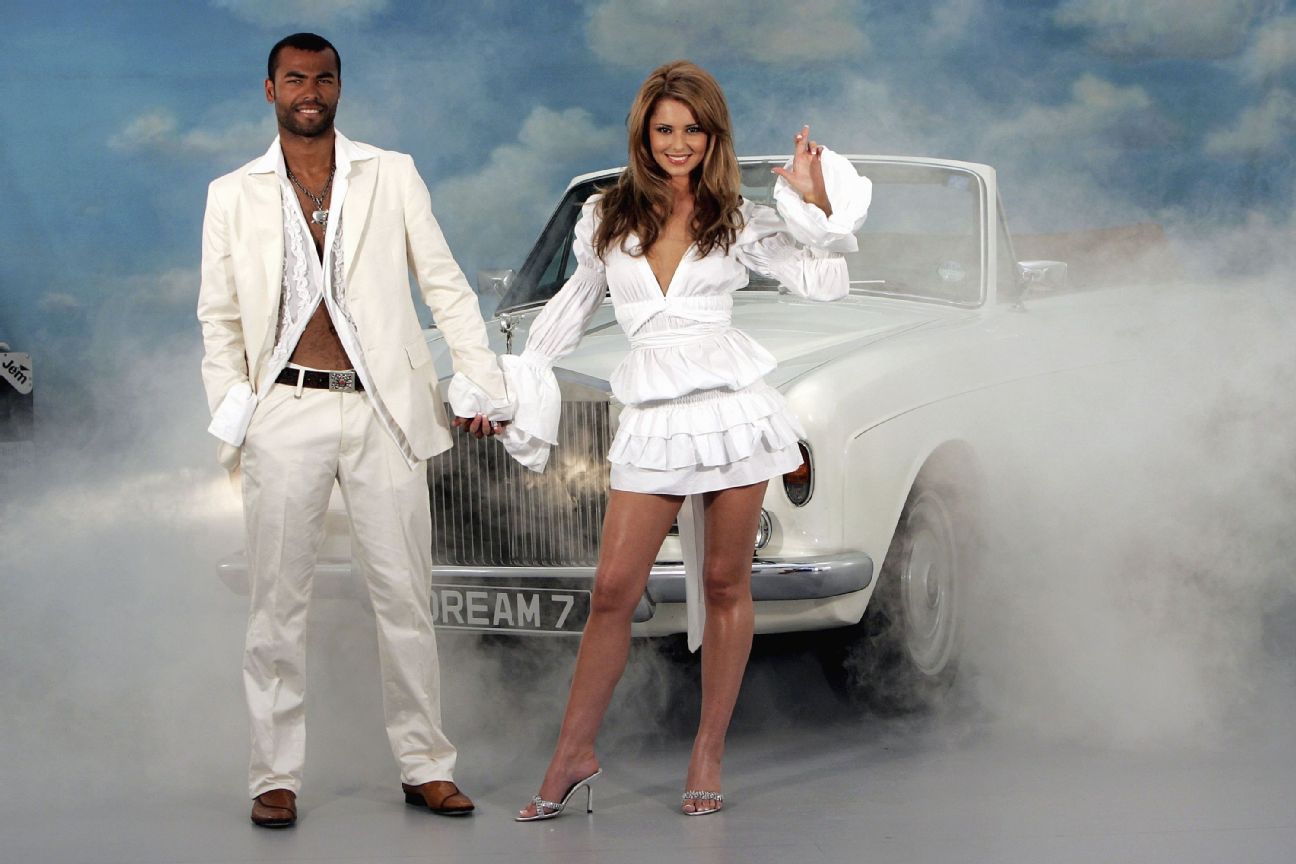 After playing his part as one of Arsenal's "Invincibles," Cole soon became Premier League public enemy No.1 upon the release of his 2006 autobiography (the same year as that cringeworthy ad for the National Lottery with his wife at the time, Girls Aloud singer Cheryl).
In the book, he petulantly scoffed at a perfectly generous contract offer and earned himself the less-than-complimentary nickname Ca$hley. "When I heard my agent repeat the figure of £55,000 [per week], I nearly swerved off the road," Cole wrote in "My Defence." "'He's taking the piss, Jonathan!' I yelled down the phone. I was trembling with anger."
He soon became a tabloid pariah, and not entirely without blame. To that end, it's also worth remembering that Cole once took an air rifle into work at the Chelsea training ground and accidentally shot it at a student. He escaped without charge, but it's still not the kind of thing role models tend to do.
Rory Delap's long throw became a thing of legend during @stokecity's debut #PL season 🔴⚪️#PLMoment pic.twitter.com/nedTbKq4sL

— Premier League (@premierleague) April 25, 2017
Delap made 359 appearances in the Premier League, though you have to wonder how many fewer he'd have been granted if he wasn't able to throw a ball further than most men can kick it.
The Stoke City midfielder's powerful, trebuchet-like throw-ins were like nothing ever seen before in football, opening the door for copycats to start placing their special towels tactically behind the advertising boards.
Paolo Di Canio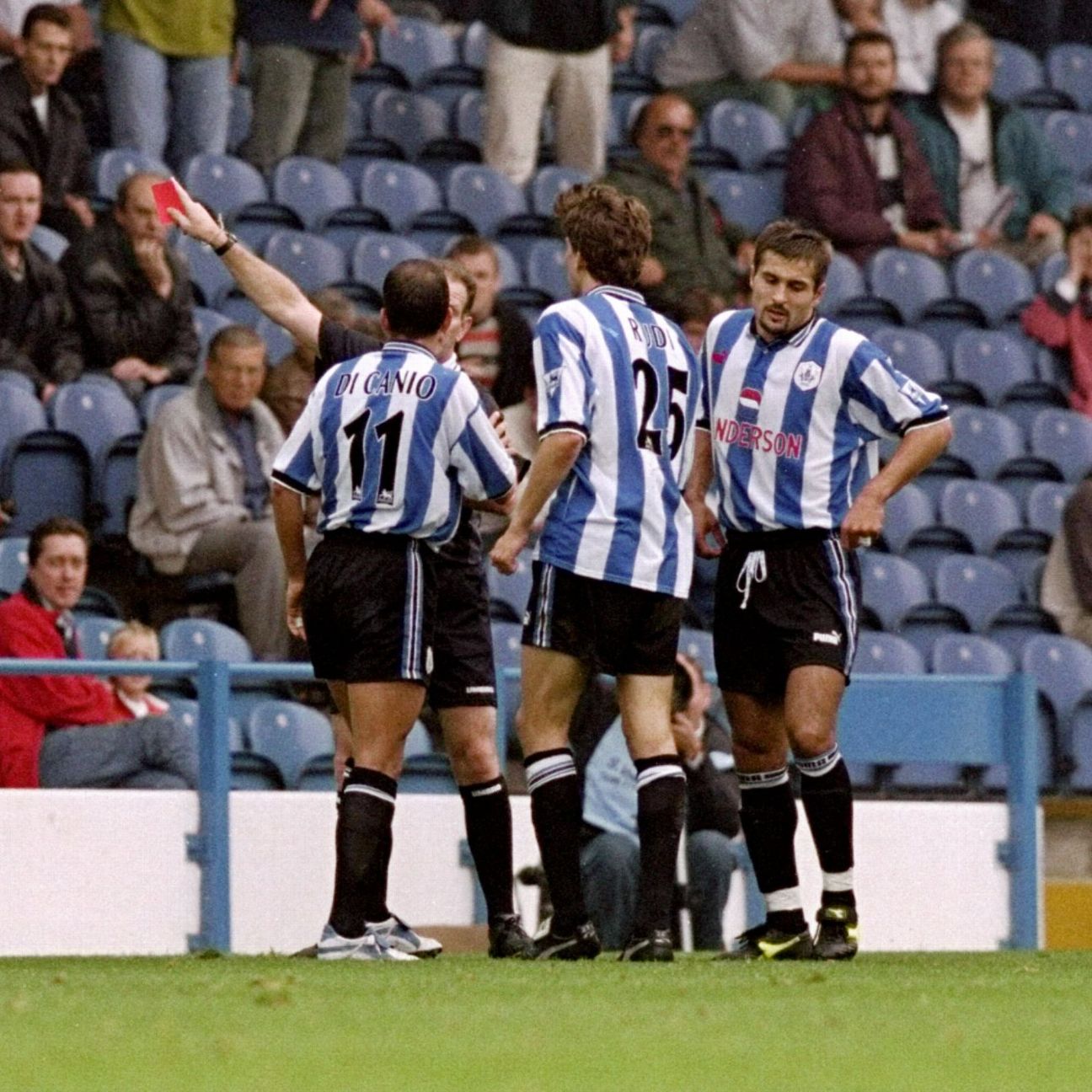 A mercurial talent he may have been in his pomp, but Di Canio also regularly gave in to his dark urges. Who can forget the shove he gave referee Paul Alcock, which earned the Italian forward a hefty 11-match ban.
Ali Dia
The man, the myth, the legend Ali Dia coming on for his one and only Premier League game 😂

Matt Le Tissier remembers it fondly 😅 pic.twitter.com/C2eoyJ5S8W

— Soccer AM (@SoccerAM) February 27, 2020
The man who never was. When it comes to the Premier League's biggest, boldest fraud, you simply can't beat the Sunday League player who fully (and falsely) committed to being George Weah's cousin long enough to con himself a proper top-flight appearance -- even if it did only last 47 confusing minutes.
Richard Dunne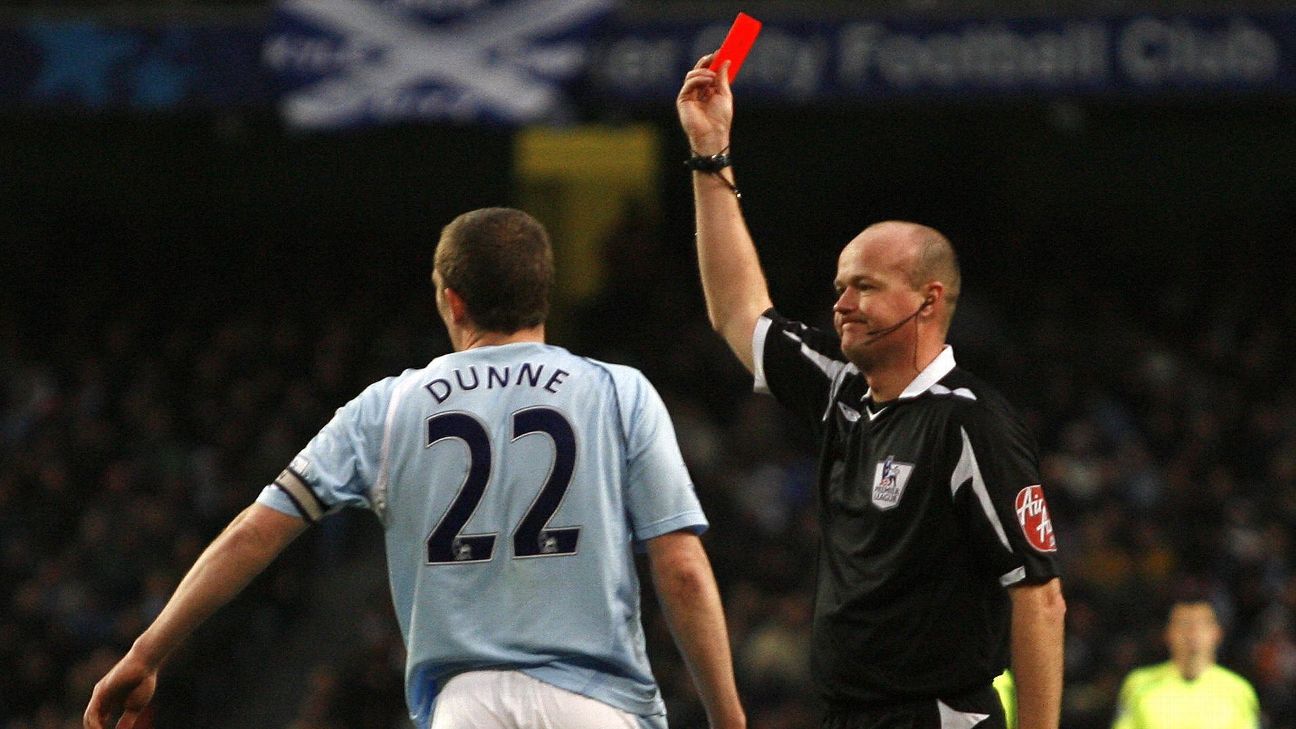 A true titan, former Aston Villa and Manchester City defender Dunne has accrued the most red cards (8) in Premier League history, a record he shares with Patrick Vieira and Duncan Ferguson. However, what stands Dunne out from the pack is the fact he also owns the all-time record for most Premier League own-goals (10) as well.
It's perhaps also worth giving "Own Goal" a shout in its own right seeing as it's actually the most long-lived and prolific goal scorer in Premier League history, having netted 942 times since the league's inception. OG has never missed a season and has scored for 48 of the 49 teams to have competed over the course the following 27 campaigns, with the only blank being Cardiff City.
Roy Keane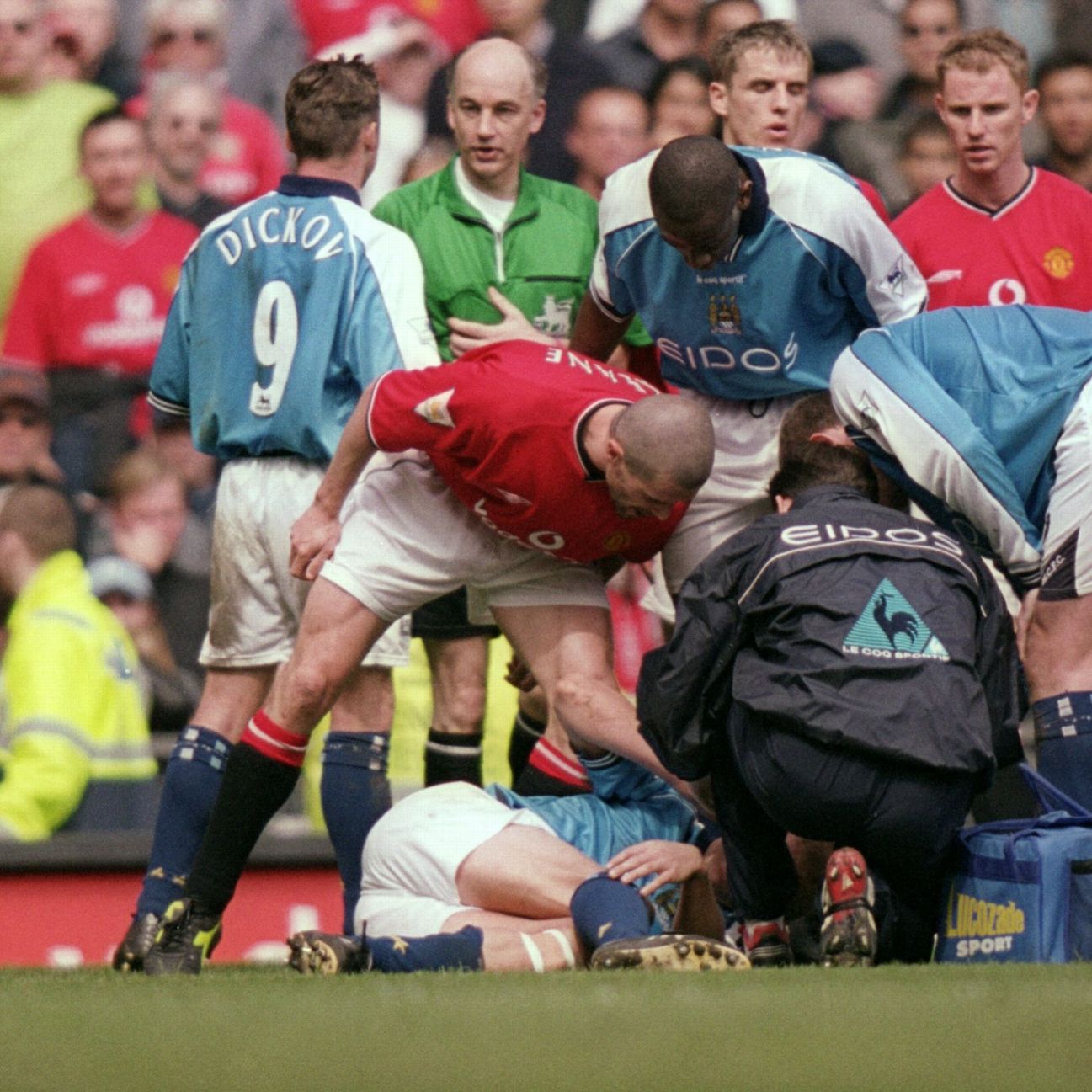 Another genuine candidate for the actual Hall of Fame but an undisputed, unhinged midfield tyrant on his worst days. Keane is also a contender for the worst tackle in Premier League history for his premeditated butchering of Alf-Inge Haaland in 2001, which he later admitted was retribution for a long-term injury he caused himself by trying to foul Haaland several years earlier.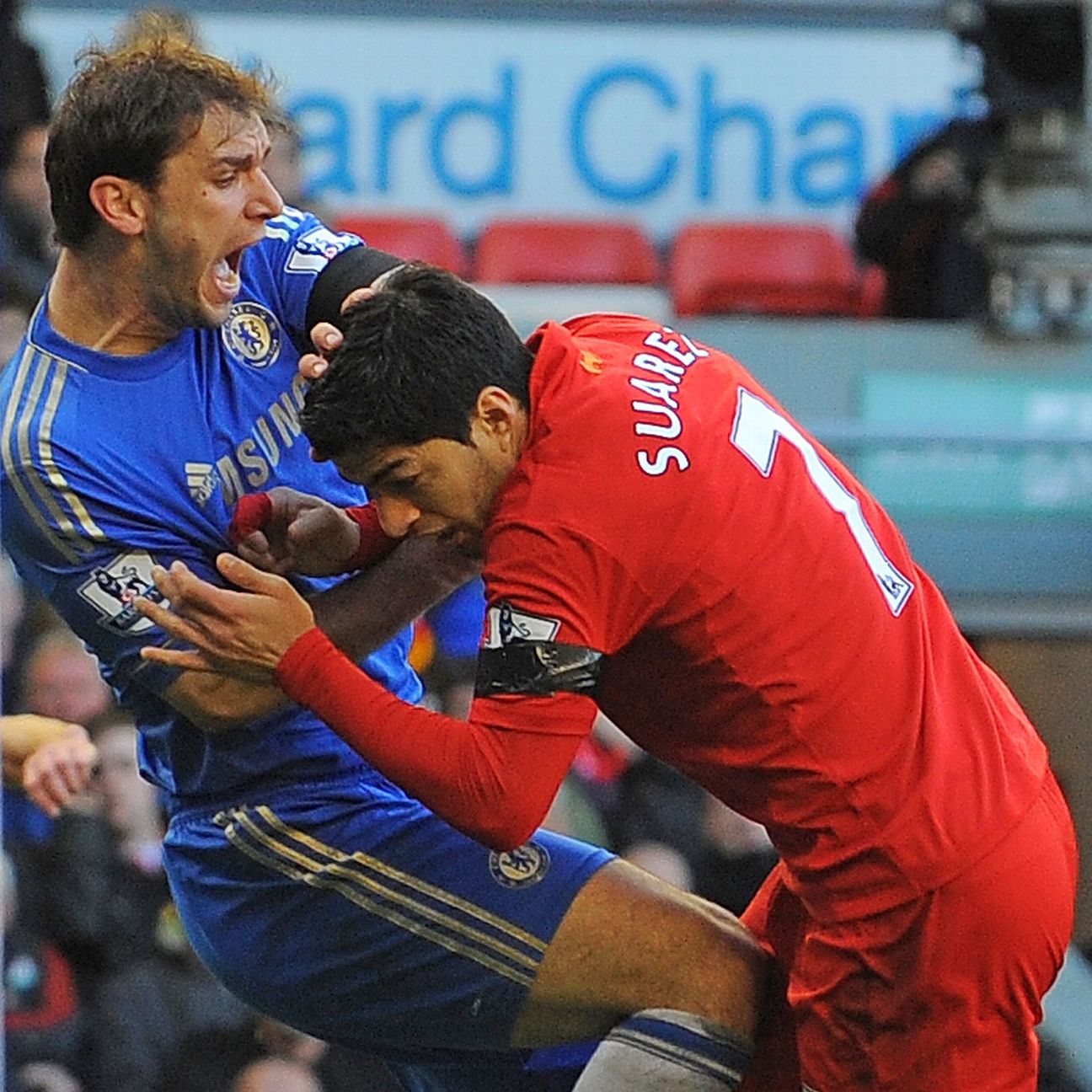 The devilish prince of football's dark arts, Suarez made a career on his marriage of cute skill, ravenous work rate and a willingness to do whatever was necessary to rub absolutely everybody up the wrong way.
He pulled Rafael da Silva's hair, he flipped a sly middle finger at Fulham fans, he deliberately "dived" in front of David Moyes after scoring in a Merseyside derby -- and that's not to mention a wholly more sinister run-in with Patrice Evra.
There was, of course, the time he bit Branislav Ivanovic. Suarez did issue a full and heartfelt apology for gnawing on Ivanovic's arm, but that didn't stop him getting hit with a 10-match ban.
Didn't stop him from re-offending either. Just ask Giorgio Chiellini.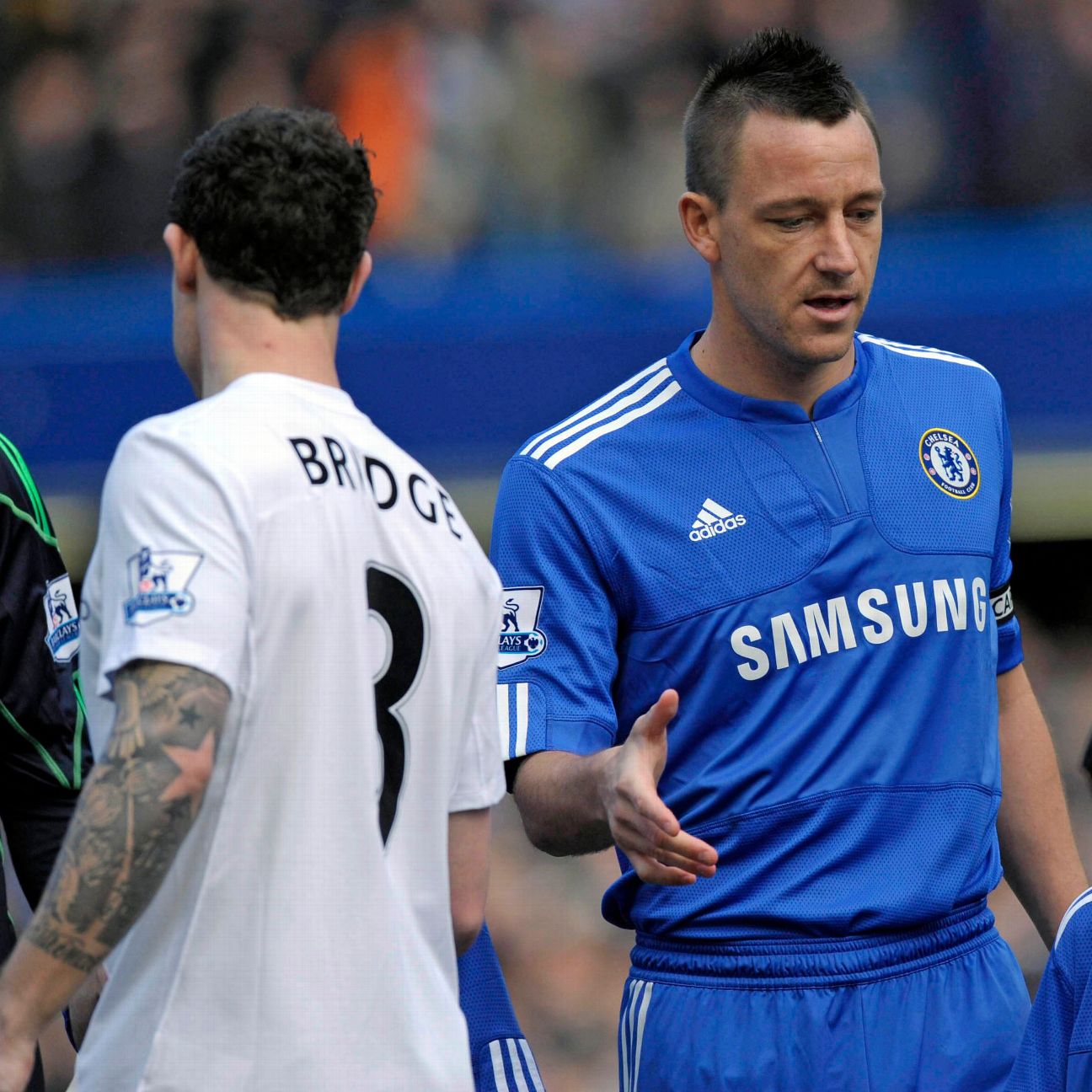 Hardly the most beloved of souls, Terry's reputation truly bottomed out in early 2010 when lurid stories of the Chelsea captain's affair with the girlfriend of former teammate Wayne Bridge broke in the press.
Factions soon formed and tensions mounted between them, ultimately leading to the infamous spurned handshake between the two players when the Blues played Bridge's Man City just a few weeks later.
Ben Thatcher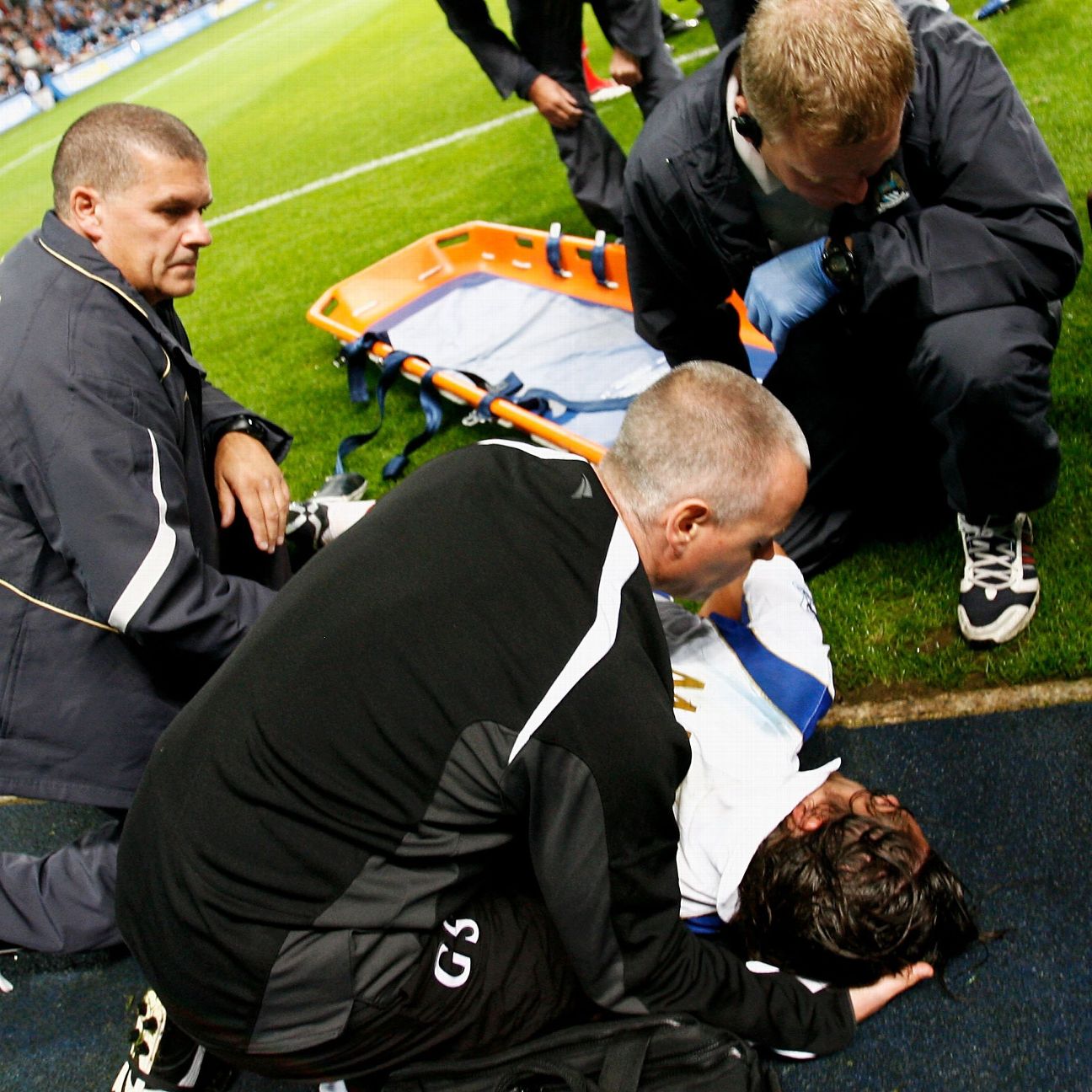 Keane's main rival for the worst tackle in Premier League history for his utterly horrific battering of Portsmouth midfielder Pedro Mendes. We still feel queasy rewatching Thatcher's act of mindless thuggery.