Two football fans from Mexico recently fulfilled their ambition of meeting Wycombe Wanderers striker and FIFA 20 legend Adebayo Akinfenwa...
The Toe Poke Daily is here every day to bring you all the weirdest stories, quirkiest viral content and top trolling that the internet has to offer, all in one place.
Jump to: Player uses contract clause to attend concert | Lineker a record breaker
Frenzel and Francisco Gamez regularly play as Wycombe on FIFA 20 just so they can utilise the unique skillset of the 37-year-old who, with a strength rating of 97, is the strongest player in the game. Naturally, they decided that the next logical step would be to make the 10,000-mile round trip to England to watch the Chairboys live.
After saving up and planning the trip for three months, the brothers set on their long voyage to Adams Park to watch last Saturday's League One clash against Tranmere Rovers.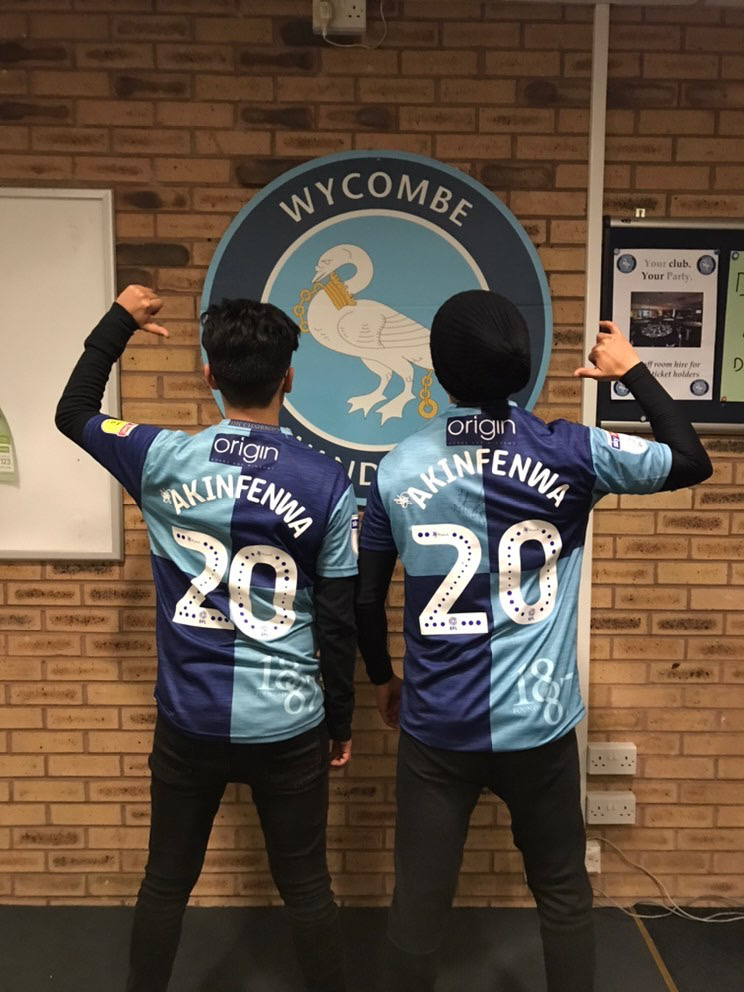 "It was our first time on an international trip," Frenzel told ESPN after being given a VIP tour of the stadium. "We planned the trip because my brother wanted to meet Akinfenwa and the Wycombe team given that he had become a massive fan while playing FIFA.
"He found out about Akinfenwa when a newspaper wrote that he was the biggest player on the planet and that's when he started to follow him."
Francisco and Frencel play as Wycombe on FIFA.

They've flown from Mexico just to see the boys in action! #WorldwideWanderers pic.twitter.com/eicW9QcOTm

— Wycombe Wanderers (@wwfcofficial) February 22, 2020
Frenzel and Francisco were lucky enough to watch Akinfenwa fully activate his trademark "Beast Mode" and score as Wycombe powered to a 3-1 victory, before enjoying a VIP dinner with the squad after the game.
After donning their personalised Akinfenwa replica shirts, the Mexican brothers handed out a few good luck charms from their home country, including a miniature mariachi hat and a luchador wrestling mask in Wycombe's club colours.
"Meeting Akinfenwa was an unforgettable experience, we didn't expect him to be so big and so kind, he's a great guy," Frenzel added. "When he scored it was a dream come true! There was drama at 1-1 and when we scored to make it 2-1, it was perfect.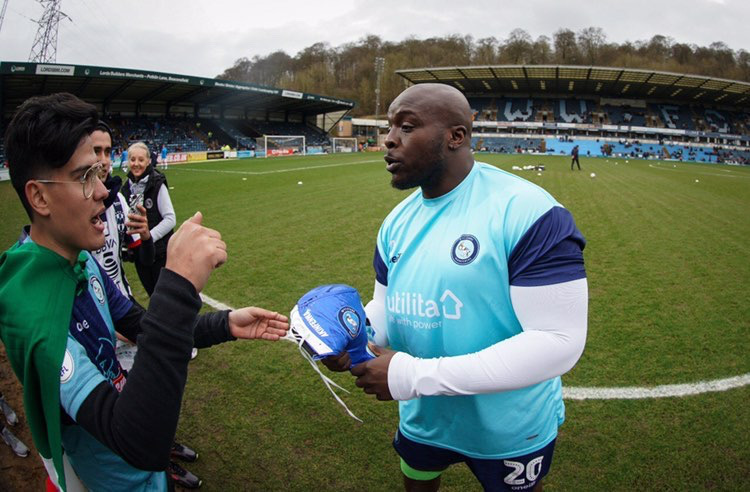 "We didn't expect to receive anything in return for the trip however the people, the city and the squad gave us the best experience of our lives.
"If it's possible, we'll return to watch the team again. It's something closer and more intimate that makes you feel comfortable."
Wycombe are pushing hard for promotion and are fourth in League One, a mere five points off the top of the table.
Should Frenzel and Francisco schedule another trip to Adams Park for next season, there's every chance they might find themselves stepping up a division to do so.
Player uses contract clause to attend concert
Uruguay second division club Villa Espanola has confirmed that its captain, Santiago "Bigote" Lopez, will miss Saturday's training session because of a clause in his contract that allows him to attend a rock concert.
The club posted a photograph on Twitter of their captain smiling and the player's letter notifying the club he will make use of a clause this weekend with the message: "Our captain, Santiago "Bigote" Lopez, will make use of his clause and on Saturday 7 (March) will be present at the concert of Los Fundamentalistas del Aire Acondicionado in Buenos Aires. BIG8TE, always in the heart of the club and the neighbourhood!"
VERTE FELIZ NO ES NADA 👑⚽

Nuestro capitán, Santiago "Bigote" López, hará uso de su cláusula y el sábado 7 dirá presente en el toque de Los Fundamentalistas del Aire Acondicionado en Buenos Aires.

BIG8TE, ¡siempre en el corazón del club y del barrio!#CulturaDeBarrio ❤️💛💜 pic.twitter.com/NKBR3vRnNU

— Villa Española (@VillaEspOficial) March 5, 2020
In the typed letter sent to the club executives, the 36-year-old forward states: "Based on what is established in the contract signed in 2020, which includes the clause that allows me to miss training or a match on the occasion of a concert by Indio Solari, Skay Beilison or Los Fundamentalistas del Aire Acondicionado, notifying the club ahead of time, I am writing to you to ask you to make use of that agreed right."
He then requests "to be absent from training in order to attend the Fundamentalistas concert that will take place in Buenos Aires on March 7."
The Uruguay player, who retired in 2016 only to return to play again for Villa Espanola two years later, signed a contract extension last month and added in his clause the Argentinian rock band he will see in concert on Saturday, Los Fundamentalistas del Aire Acondicionado.
Villa Espanola missed out on gaining promotion to Uruguay's first division after losing a playoff against Rentistas back in December.
Gary Lineker gets a world record
Former Tottenham and England striker Gary Lineker is a well known face in the game, especially now he is the face of BBC show Match of the Day.
Just your average morning becoming a Guinness World Record breaker for taking part in the heaviest plane pull over 100 metres with a mixed team.
All efforts for @sportrelief20 #bapullingtogether 💪🏻 pic.twitter.com/drjmEJDKUE

— Gary Lineker (@GaryLineker) March 6, 2020
But all he achieved on the football pitch might not come close to being a genuine Guiness World Record holder.