Premier League players have returned to group training for the first time in approximately two months after clubs were allowed to reopen their premises this week.
Training was allowed to commence in small groups, with players forced to observe social distancing protocol throughout.
Still, just being back on a football pitch obviously came as a blessed relief to most after being cooped up at home since early March.
- Stream new episodes of ESPN FC Monday-Friday on ESPN+
- Stream every episode of 30 for 30: Soccer Stories on ESPN+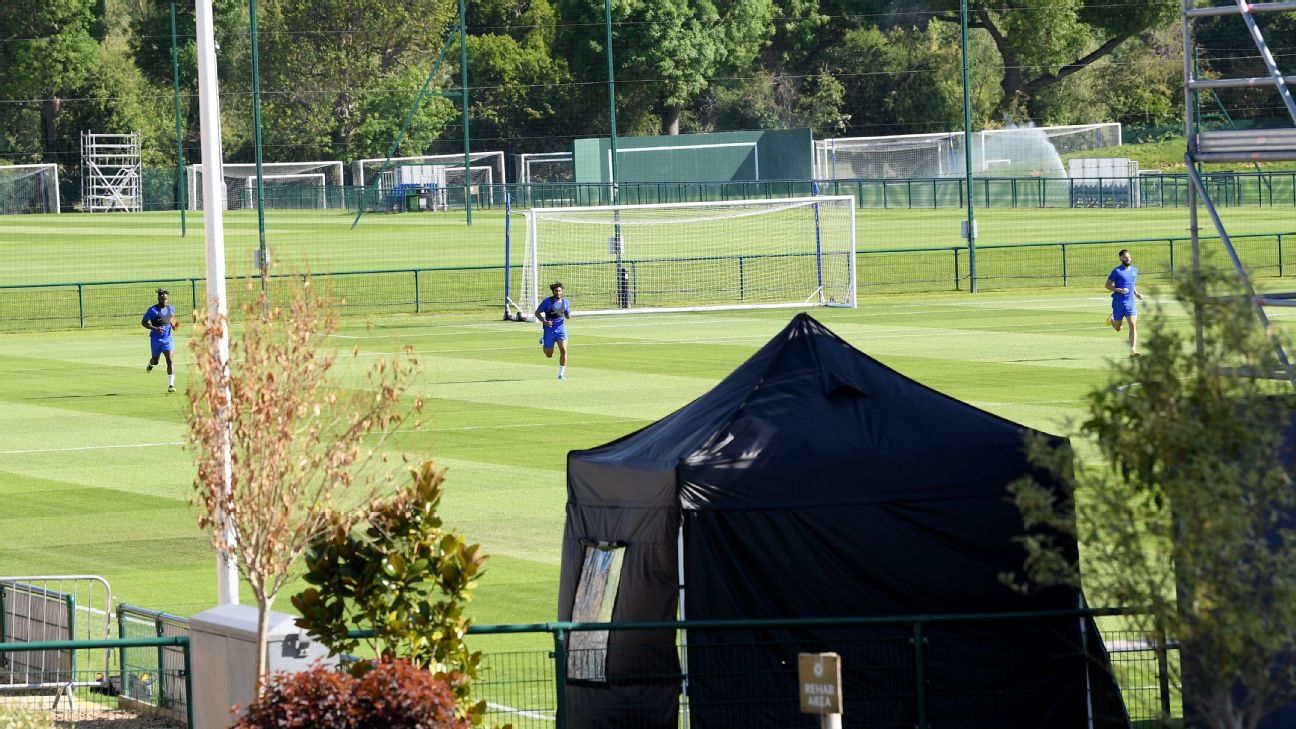 The Blues were among the first to get going, with Michy Batshuayi, Reece James and Olivier Giroud all put through their paces during a suitably distanced warm-up drill.
N'Golo Kanté joins Ashley Young as the latest player to grow out their hair 👀 pic.twitter.com/xBcHXSNEVD

— ESPN FC (@ESPNFC) May 19, 2020
Normally shaved to the scalp, N'Golo Kante also proved that he hasn't ventured out to the barber during lockdown by turning up with a full head of hair. Strong look, N'Golo!
May 19, 2020
Eagles forward Wilfried Zaha turned kitman as he helped to ferry boxes of equipment out to the training pitches.
Morning, Reds 👋

The boss and Pep are back at Melwood 😃 pic.twitter.com/xHvl8LeF9L

— Liverpool FC (at 🏠) (@LFC) May 20, 2020
After two months away, Reds manager Jurgen Klopp strode back into Melwood like a man on a mission.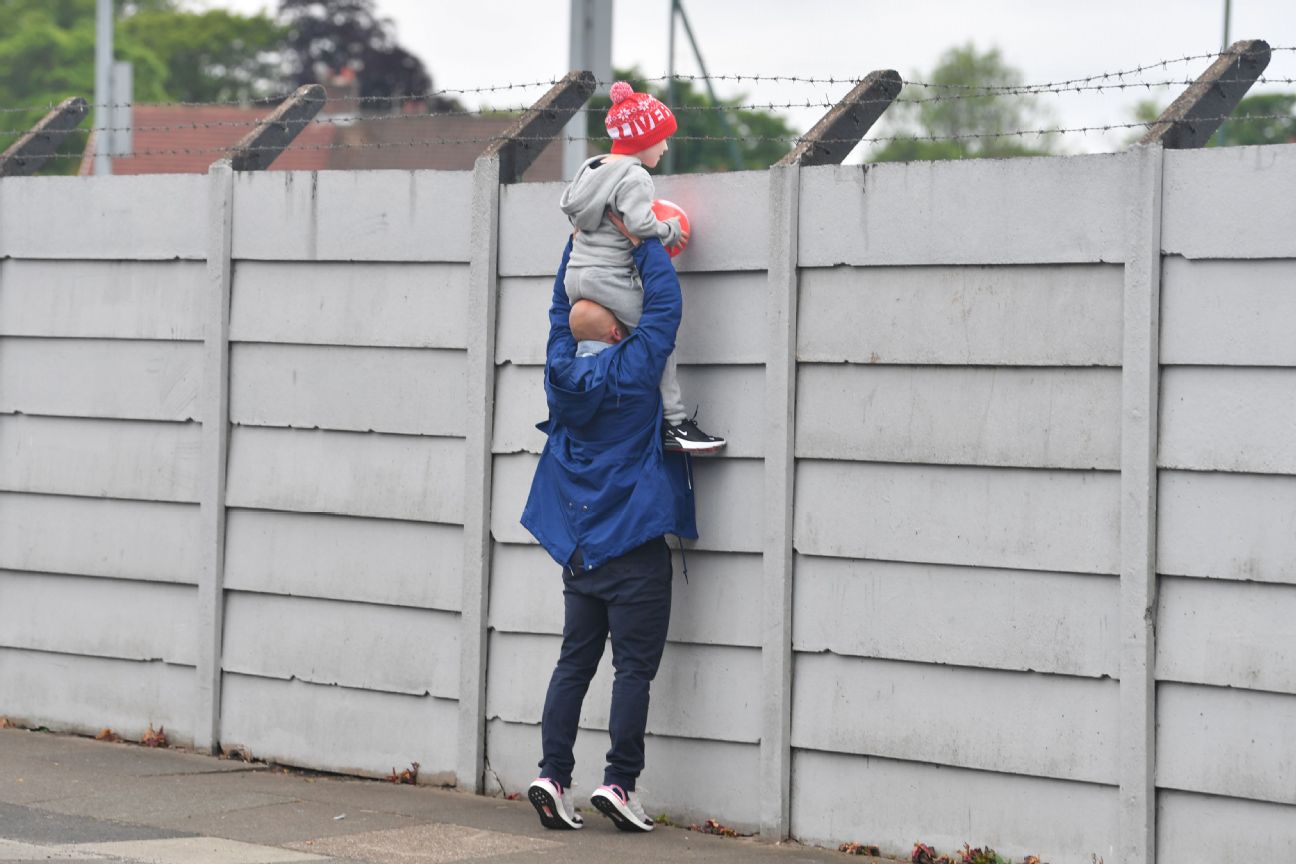 Outside, one young Liverpool fan was being boosted above the wall in an attempt to glimpse their heroes returning to work.
At home dressed in full kit the day before his scheduled return, Newcastle United goalkeeper Martin Dubravka revealed he's been psyching himself up for quite a while now.
After returning to South Korea to complete his national service during lockdown, Son Heung-Min (complete with his military crew cut) looks delighted to find himself back on the Spurs training pitch. Just look at his face!
Dele Alli was also visibly glad to be back at Enfield, grinning widely as he toured the perimeter on his bicycle.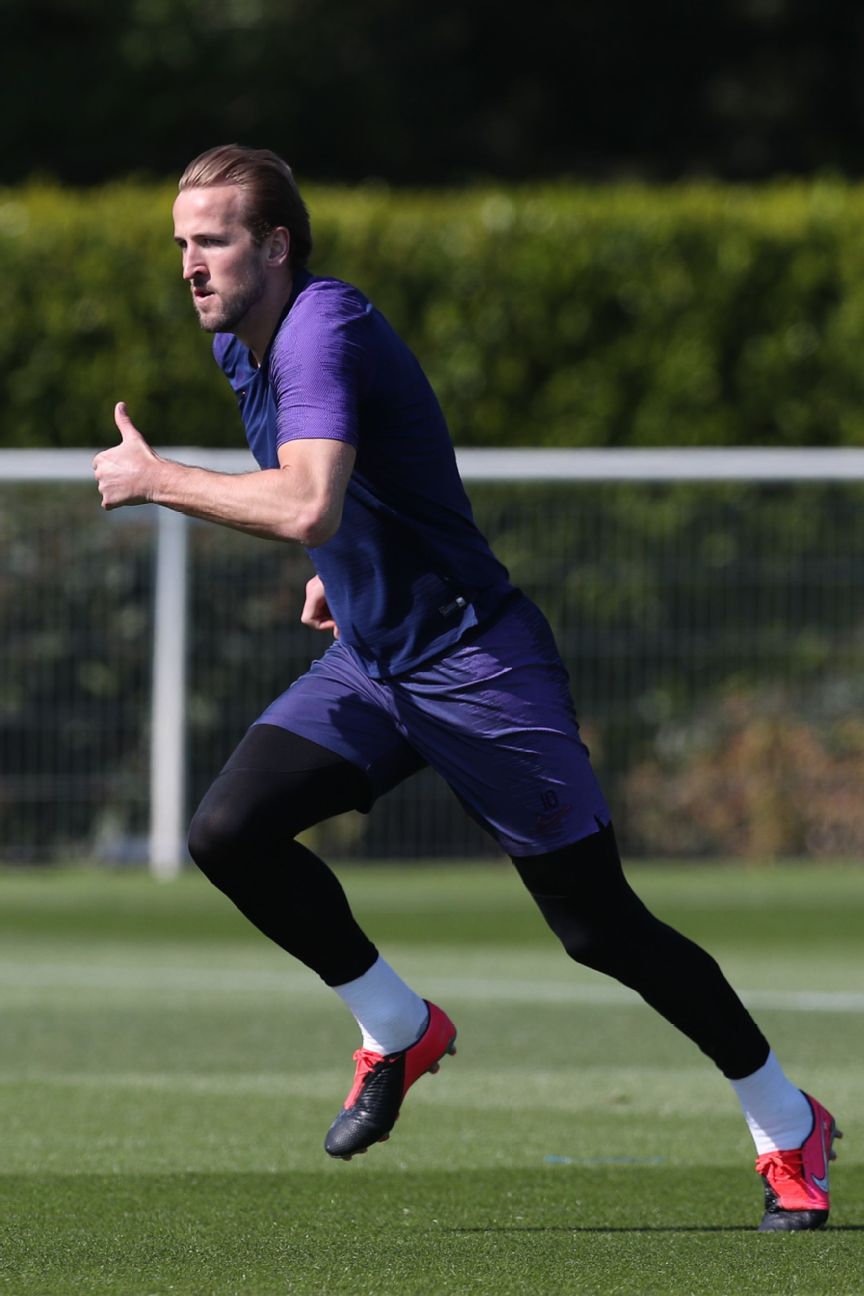 Harry Kane was also let loose as the Spurs striker burned off weeks of pent-up energy -- the England captain has not played since Jan. 1.
---
With almost all football postponed indefinitely because of the coronavirus pandemic, star players have found themselves at a loose end.
With many training grounds off-limits, clubs have sent footballers home, where they're adhering to an isolation period for the next few weeks. How are they passing the time?
ESPN will be keeping a daily eye on what the world's best are up to, as well as how clubs are keeping busy by battling in online competitions against each other.
After going through quarantine, Cristiano Ronaldo finally made his grand return to Juventus as the Serie A side resumed training following a 72-day absence.
The Portugal star also made sure to look the part by allowing his partner, Georgina Rodriguez, to braid his little ponytail.
"I love to pamper my loves. This afternoon I'm practising root braids (this model doesn't keep still)," she wrote on Instagram.
Rodriguez has provided hair styling services for Ronaldo throughout lockdown having previously trimmed his precious tresses last month.
Fun times in the Messi house 🏠😊 pic.twitter.com/TnMLcjcHvd

— OTRO (@OTRO) May 19, 2020
Lionel Messi is also back in training having returned to the Barcelona fold earlier this week.
The Argentina captain has been keeping both his mind and body in check in the meantime by playing with the kids at home, be it a lively game of Uno or a mega fun bounce on the trampoline (which must put Barca's medical team on edge to see).
Somebody was enjoying that trampoline session a little more than everybody else!