For the first time, leading figures in the game have raised the prospect of the 2019-20 season being cancelled because of the coronavirus pandemic. UEFA president Aleksander Ceferin has admitted that this season could be "lost" if it isn't re-started by the end of June, while Tottenham and England striker Harry Kane has said that "there needs to be a point where enough is enough" and "the limit for me is the end of June."
But if we have to start preparing for the prospect of a null and void season ("null and void" means everything is wiped off), all records would be expunged from the history books, leaving 2019-20 as some kind of ghost season.
Such a move would cause disappointment for supporters of Liverpool, who would see their hopes of ending a 30-year wait for the title disappear. It would also lead to a financial nightmare for clubs, associations and broadcasters. But if time runs out to get the outstanding fixtures played and the season is lost, it won't just be Liverpool who will see all of their efforts go to waste. Many other records and achievements would also vanish.
Liverpool sit 25 points clear of the rest at the top of the Premier League. Prior to the shutdown in mid-March, Jurgen Klopp's team were just two wins from claiming the title.
No team would lose more than Liverpool if the season was abandoned. Not only would they see the title evaporate from their grasp, they would also have to accept a series of landmarks and milestones being erased too. This season, Liverpool have equalled Manchester City's record 18-game winning streak in the Premier League and also eclipsed City's mark of 20 straight home wins, taking their tally to 22 with the victory against Bournemouth in March.
If the season is declared null and void, all of the above would be wiped out.
- O'Hanlon: Just give Liverpool the title now
- Thompson: A letter from coronavirus quarantine
- Miller: What we miss about the Premier League
- Stream FC TV on ESPN+ Monday through Friday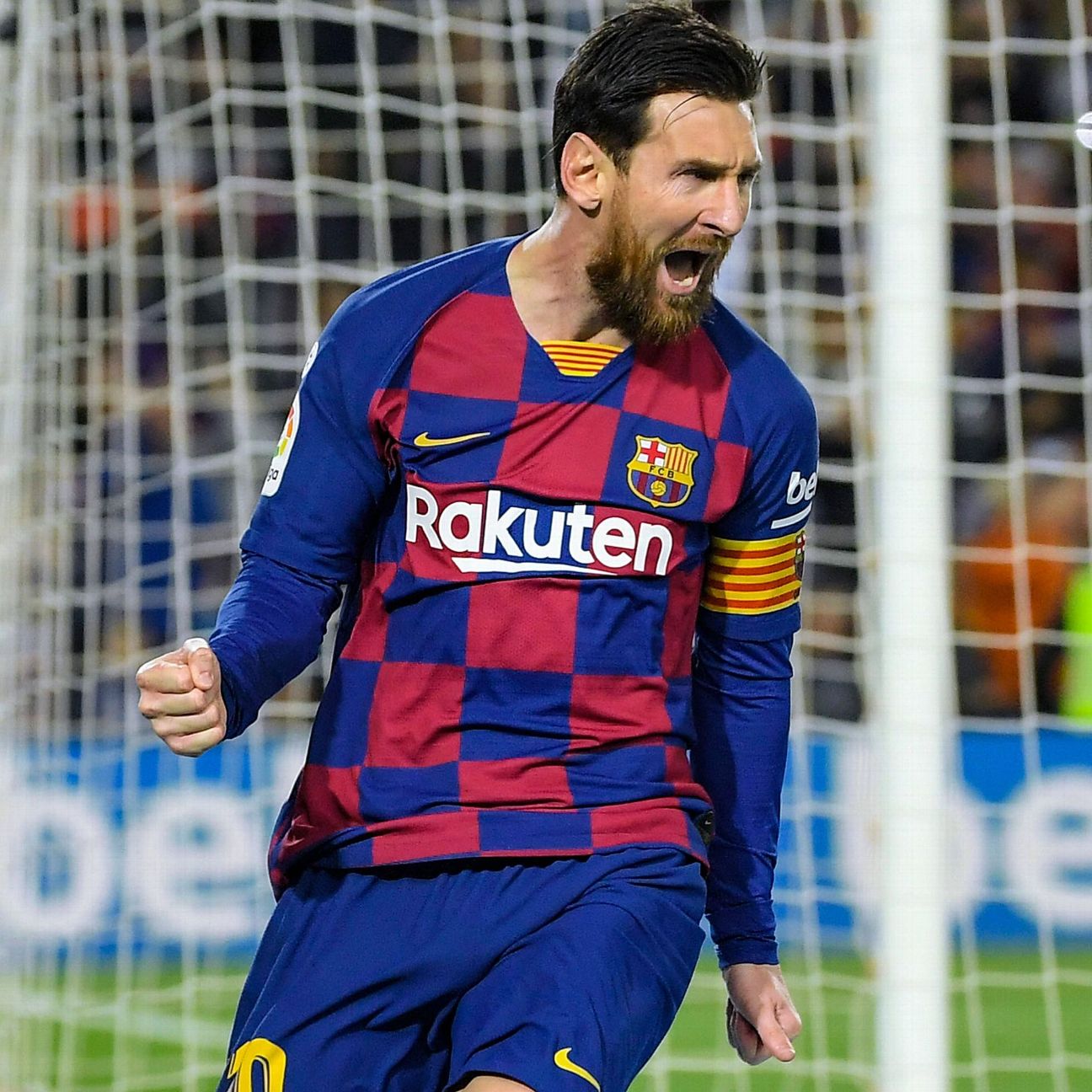 Messi started 2020 just 25 strikes adrift of Pele's all-time record of scoring goals for one club, with the Brazilian legend ending his Santos career with 643.
Messi has scored 24 goals in 2019-20 for Barcelona, with nine coming in 2020 alone, taking him to 627 in the all-time list. But if 2019-20 is lost from the record books, the Argentine would find himself rewinding to 603.
Pele's tally would still be within reach, but with Messi's 33rd birthday approaching in June, could he really bag 41 more goals for Barcelona to claim top spot?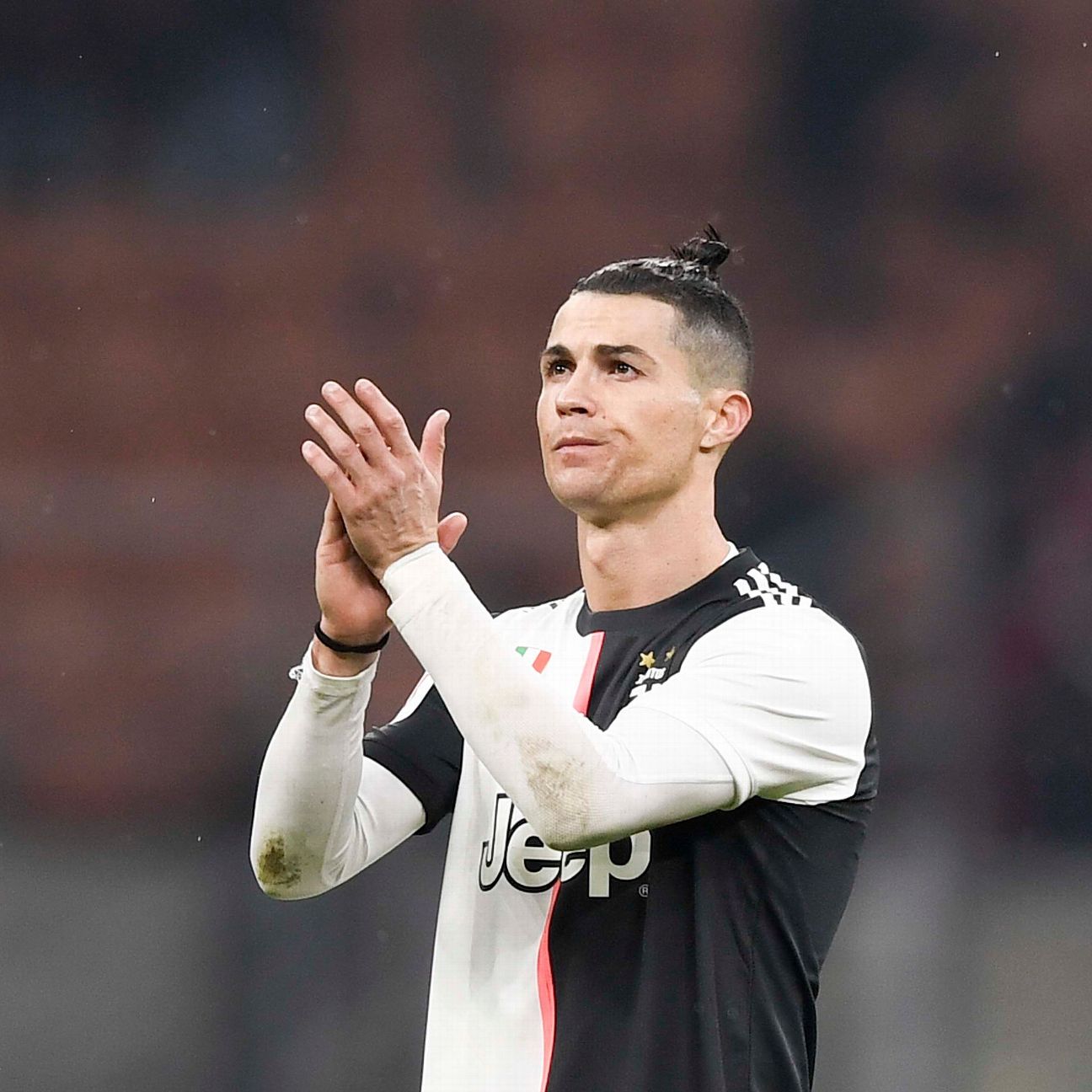 Ronaldo created a number of personal milestones in 2019-20 and they could all be wiped out. He made his 1,000th career appearance on the same day that he scored in an 11th successive game for Juventus, against SPAL, to match a Serie A record accomplished by Gabriel Batistuta and Fabio Quagliarella.
The former Manchester United and Real Madrid forward hit 700 career goals while playing for Portugal against Ukraine in October, but while his international goals would stand (unless they were scored in a game which was abandoned), all 25 of his club goals form Juve this season would be knocked off his overall tally.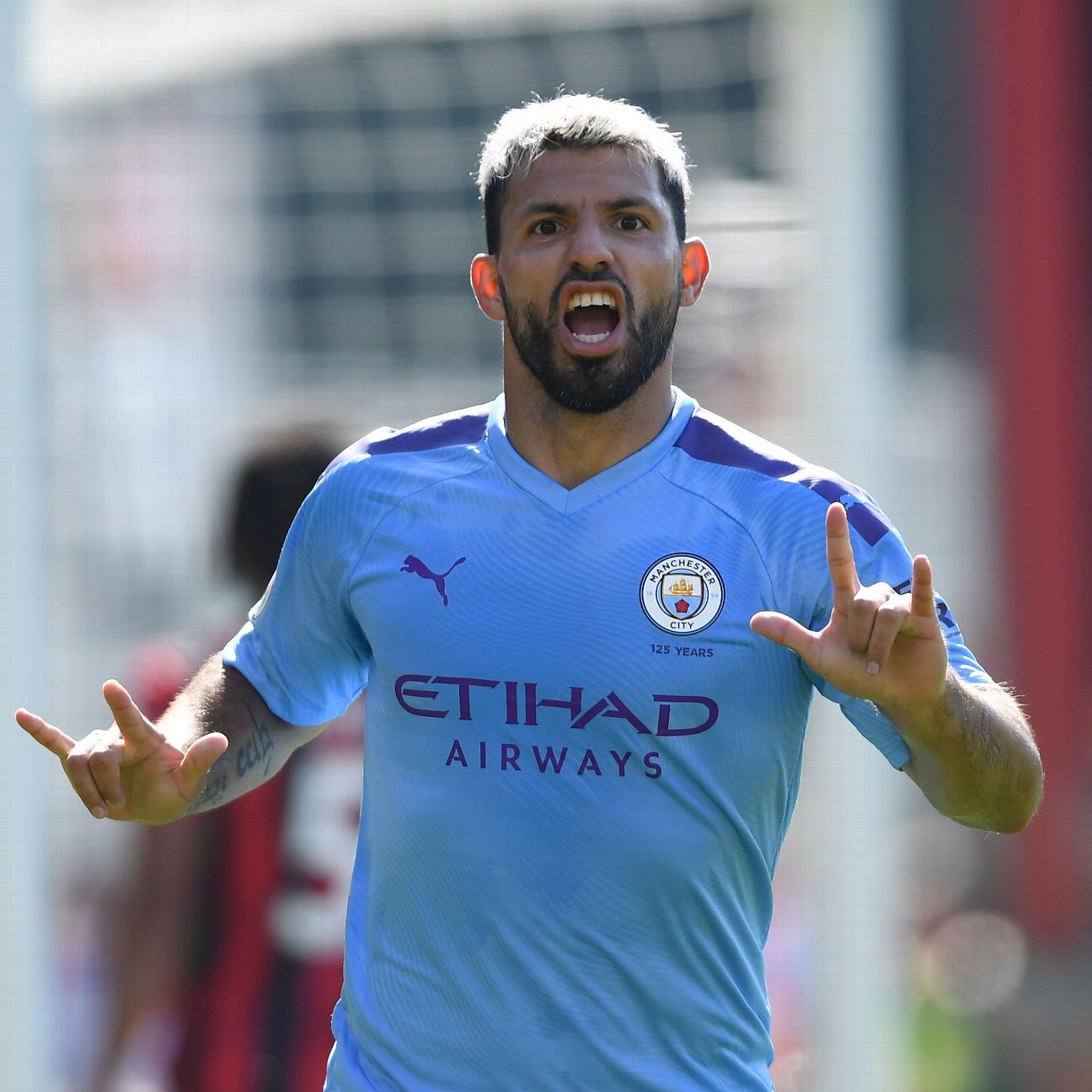 When Aguero scored a hat trick during Manchester City's 6-1 win at Aston Villa in January, the Argentine surpassed Thierry Henry as the all-time leading foreign goal scorer in the Premier League and broke Alan Shearer's record for hat tricks with his 12th.
Former Arsenal forward Henry racked up 175 league goals for the Gunners during his two spells at the club, but Aguero claimed his crown as the most prolific foreigner this season and he sits in fourth position in the all-time list on 180 goals -- seven behind former Manchester United striker Andy Cole.
But if a decision is made to press the reset button on this season, all of Aguero's 16 league goals would be declared null and void too. He would also lose his record-breaking 12th hat trick. This would drop the City striker back to 164 goals, placing him seventh in the all-time list, one goal clear of former Liverpool star Robbie Fowler.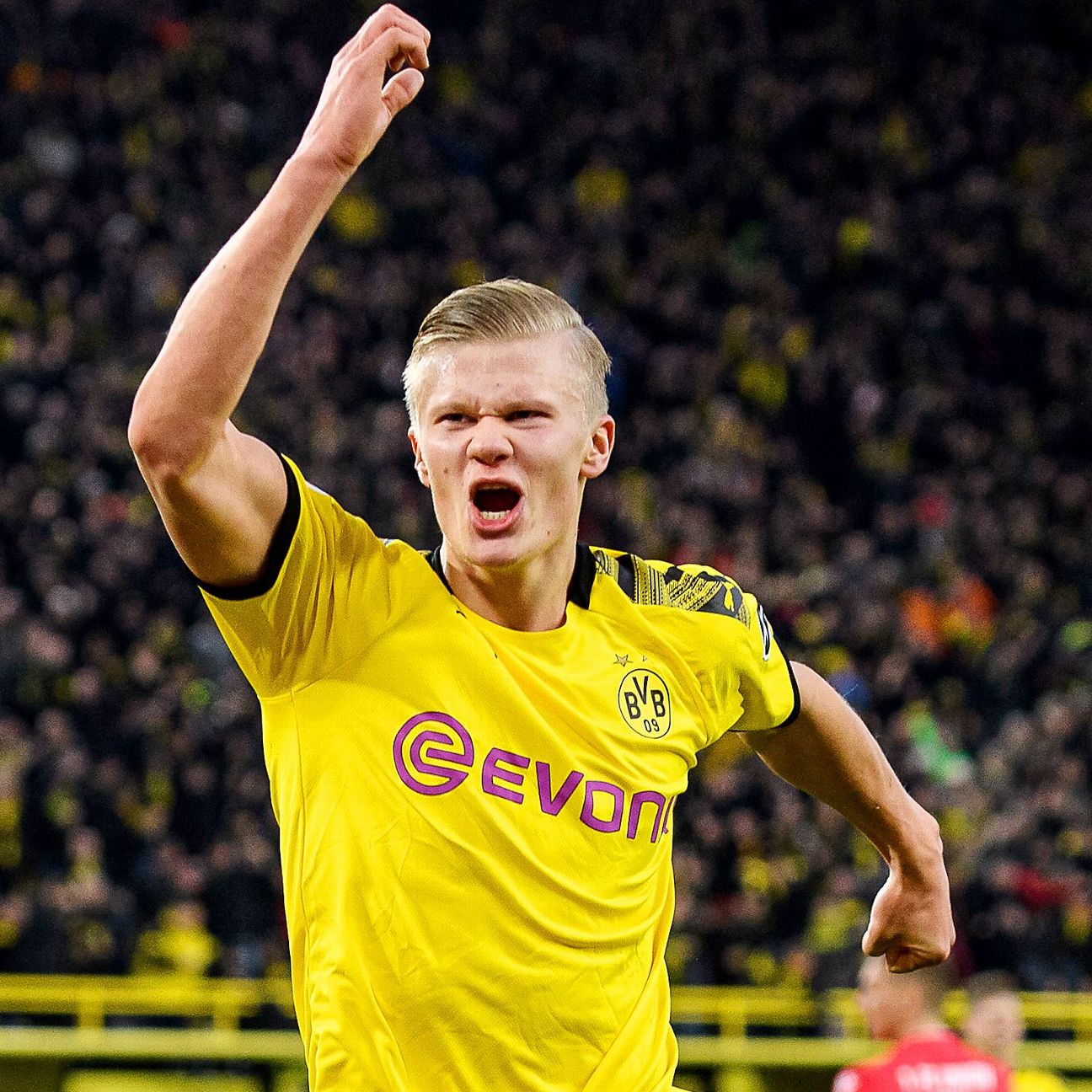 Haaland has been a star of the 2019-20 season, emerging as one of the most exciting talents in the world, initially with FC Salzburg and now with Borussia Dortmund. The 19-year-old emulated Marco van Basten, Faustino Asprilla and Wayne Rooney by scoring a hat trick on his Champions League debut for Salzburg against Genk in September, and he also became the quickest player to score 10 goals in the competition when scoring in Dortmund's 2-1 win against Paris Saint-Germain in February.
The good news for Haaland, though, is that if the 2019-20 campaign is erased, he will have another opportunity to score on his Champions League "debut" next season.
When Manchester United sealed a 9-0 victory against Ipswich Town at Old Trafford in March 1995, it seemed as though Sir Alex Ferguson's team had set a record that would never be beaten. But by matching that scoreline in a 9-0 win at Southampton in October, Leicester City joined United in the record books with the biggest victory in Premier League history.
Jamie Vardy and Ayoze Perez both scored hat tricks for Brendan Rodgers' team at St Mary's that night, but those hat tricks and Leicester's record win would both wiped out.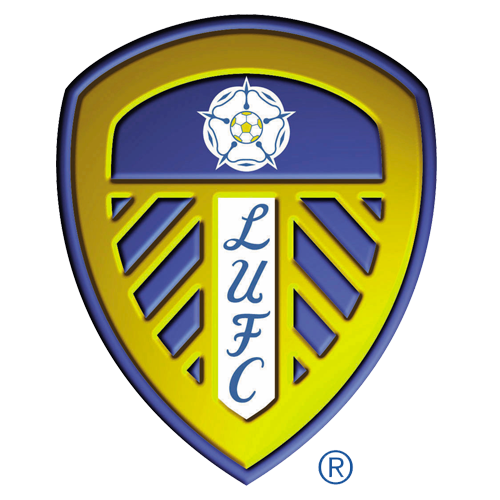 Leeds United are one of the best supported and most historic clubs in England, but a financial meltdown at Elland Road saw them relegated from the Premier League in 2004 and they haven't been back since. They've even dropped as far down as the third tier during their top flight exile, but this really looked to be the year that Leeds finally made it back to where many believe they belong.
Manager Marcelo Bielsa has taken Leeds to the top of the Championship with nine games left to play and they have a seven-point cushion in the promotion spots. With 71 points from 37 games, they are on course to record their best Championship points tally -- the 85 points set when Howard Wilkinson's team won promotion in 1989-90 -- but if the season cannot be finished, Leeds face missing out on promotion again and the 1990 record will remain.