Summer is here and it is time for midseason surges in Major League Soccer. The teams who struggled early on, whether down to offseason changes, injury or simply needing time to gel, have now had plenty of time to get things sorted out. They have to make a run now and have their play match the rapidly improving weather.
The Philadelphia Union are already doing that and are very much looking the part of MLS Cup contender again. Orlando City are showing flashes of that too. But for the teams who still haven't found their footing, it's time to start blaring the sirens because they are running out of time.
- Stream on ESPN+: LaLiga, Bundesliga & more (U.S.)
Who's got it going? And who has to start asking if they wasted 2023? That will take more time to sort out, but we can rank the teams for where they are right now. Let's get to it.
Previous ranking: 1
A lot of the energy at LAFC this season has been directed towards the CONCACAF Champions League, but that is no more after they were out-classed, out-smarted and out-disciplined by Club Leon in the final. It's time to come back to MLS World now and resume normal business.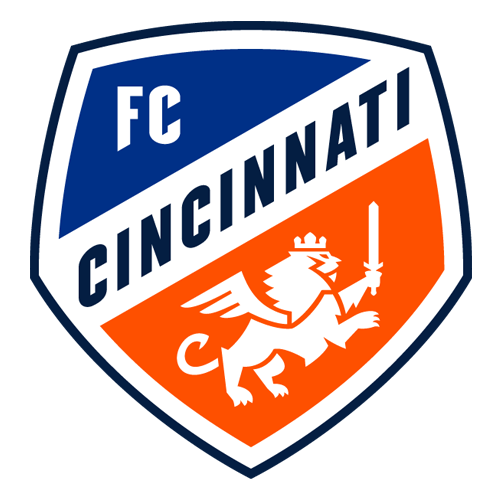 Previous ranking: 2
Two more wins, at NYCFC and home to Chicago, extended Cincy's lead in the Supporters Shield race. Nobody walks into TQL Stadium and takes a point these days, let alone a win. They've won every game they've hosted this season and that will prove especially valuable come playoff time, with Cincy looking increasingly likely to have home-field advantage throughout the postseason.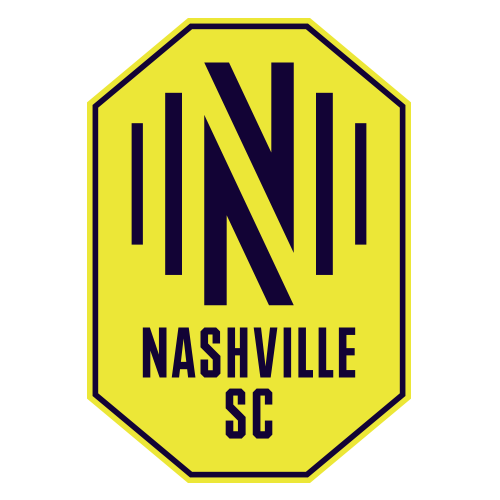 Previous ranking: 3
Hany Mukhtar against a stretched FC Dallas defense in a tied game late. Guess what happened? Nashville won again.
Previous ranking: 6
Wins over Charlotte and Montreal, and look who's taken 22 of 24 points since April 22. This is the powerhouse we expected in preseason.
Previous ranking: 5
Teams have come into matches more prepared for the chaotic St. Louis press, but City have added more danger to their attack in possession and they've been just as good as they were early in the season when they were blitzing teams. Ask Houston, whom City thrashed 3-0 this week.
Previous ranking: 8
The goals were flowing at Lower.com Field this week as the Crew scored seven in wins over Colorado and Charlotte. The Lucas Zelarayán to Chucho Hernández connection is as good as ever.
Simply Stunning. @Lucazelarayan31 ✘ @CuchoHernandez pic.twitter.com/LK544X6aMe

— The Crew (@ColumbusCrew) June 4, 2023
Previous ranking: 7
From a completely bonkers 3-3 draw in Atlanta to a snooze-fest scoreless draw in the Bronx. Talk about whiplash. Will the real Revs please show themselves?
Previous ranking: 4
They're getting unlucky and dealing with a lot of injuries so things look worse than they are, but things still aren't going great in Seattle. The 1-0 loss to San Jose may have been undeserved, but they created nothing at all against Portland in a 0-0 draw.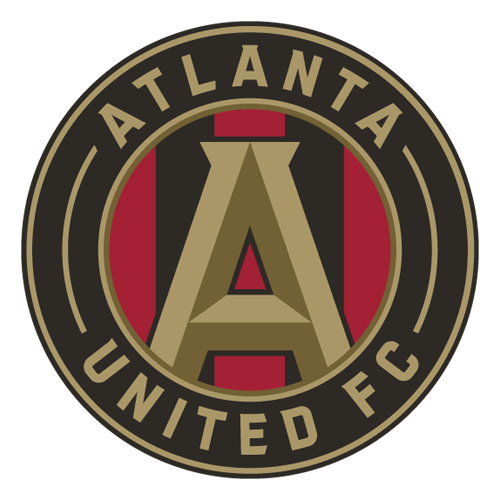 Previous ranking: 9
The Five Stripes are good, until they are very not good, and then when you think they're definitely not good, they get good again. Going 2-0 down against the Revs, coming back to take a 3-2 lead in the 87th minute and then conceding in stoppage time for a draw summed them up pretty well.

Previous ranking: 10
It was a miracle that the Quakes held on to beat the Sounders given the way they played after Jeremy Ebobisse's goal, but this team has had some bad luck this season so it was only right that the soccer gods blessed them this time around. Their inability to create scoring chances after going up a man in Colorado is worrisome, but we already knew they needed to add some punch in the final third this summer.
Previous ranking: 13
The Caps smoked Houston, 6-2, and should have beaten SKC, but had to settle for a draw because they couldn't convert their excellent build-up play into production in the final third, as per usual. Please get this team that one great player to solve this. They can be so good. Pretty, pretty please.
Previous ranking: 14
The Lions extended their unbeaten streak to five with a comprehensive 3-0 win against RBNY and, maybe just as importantly, kept just their second clean sheet since March 4. If that defense is starting to get it together, a run up the table is sure to follow.
Previous ranking: 11
They lost to SKC because they couldn't defend with men behind the ball, then lost to Nashville because they were a mess defending in transition. They've got range, at least.
Previous ranking: 15
The Loons lost in Austin and then drew Toronto, meaning it wasn't the best week of results, but Emanuel Reynoso returned with a substitute appearance over the weekend and immediately reminded us of what the All-Star brings to the table. Minnesota has a much higher ceiling all of a sudden.

Previous ranking: 12
The Dynamo's improvement this season was driven by effort and organization that kept matches from getting away from them. That wasn't the case last week as they let matches get far, far away in a 6-2 loss to Vancouver and 3-0 beating by St. Louis.
Previous ranking: 16
Sometimes a team scores nice goals in a 2-2 draw with Montreal. And sometimes they beat Miami with goals like, well, whatever you want to call this:
A goal is a goal! pic.twitter.com/qr7bZlS7PB

— D.C. United (@dcunited) June 4, 2023

Previous ranking: 17
The Timbers didn't give their fans much to cheer about in an ugly game with the Sounders, but it was enough for a draw and taking four points from Seattle by early June is a big win for Portland.
Previous ranking: 18
After Columbus tore them up midweek, it looked like the Rapids were in trouble when a red card sent them down to 10 men against San Jose, but they defended well and earned a well-deserved draw. One measly point from a two-match week isn't great, but the way they finished it was.
Previous ranking: 19
Draws against Chicago and Minnesota aren't terrible, but one goal total and hardly a barrage of chances isn't going to change the bad mood on Lake Ontario.
Previous ranking: 26
Don't look now, but SKC are only two points out of a playoff spot after beating Dallas and drawing in Vancouver. Midfielder Remi Walter has been excellent and now he's got some healthy players around him.
Previous ranking: 20
Any good vibes from a midweek win over Miami were gone by the weekend. Orlando were already up a goal when Andrés Reyes saw red, two more goals followed, an injury had RBNY finish with 10 men and a wandering, joyless season continued in New Jersey.
Previous ranking: 21
A loss to Cincy and a draw with the Revs isn't going to cut it, especially with both games taking place with at home. If they're going to struggle on the road as much as they have then they can't afford to drop five points in a week in New York.
Previous ranking: 23
The one thing we had come to rely on in Chicago was fun matches, then they went out and put up blanks in a draw with Toronto and loss to Cincy. So much for the fun.
Previous ranking: 22
Losses to Philly and Columbus have Charlotte begging to get some players back from injury ASAP.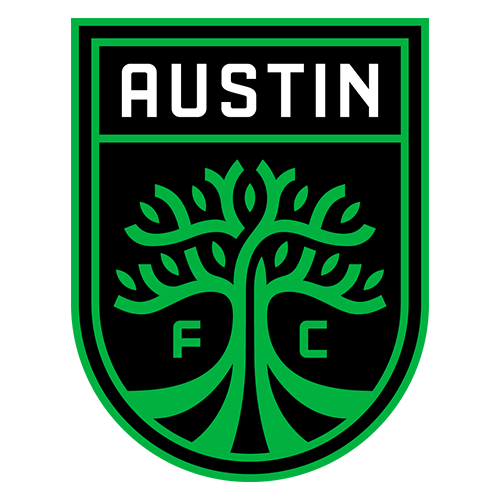 Previous ranking: 24
The Verde followed up a midweek win over Minnesota with a pretty good showing against RSL, but they were not rewarded for their superior play and had to take a hard luck loss. Credit to the fans who brought it even after a long weather delay.
Previous ranking: 25
CFM continued their recent uptick in play with a good draw in D.C., but Philly played them off the pitch on the weekend. With the way the Union have looked lately, that's hardly a warning sign, though. Things are still looking better in Montreal.

Previous ranking: 27
Losing to LA at home was rough, but they stole a point in Austin. Toss in Diego Luna both continuing to play well at the U-20 World Cup and the U.S. going out so he'll be back in Salt Lake shortly, and it wasn't a bad week for RSL.
Previous ranking: 29
Celebrations broke out among Galaxy fans when the club announced that they had parted ways with team president Chris Klein, ended an organized fan boycott demanding a change at the top of the club. A win over Real Salt Lake only kept the party going.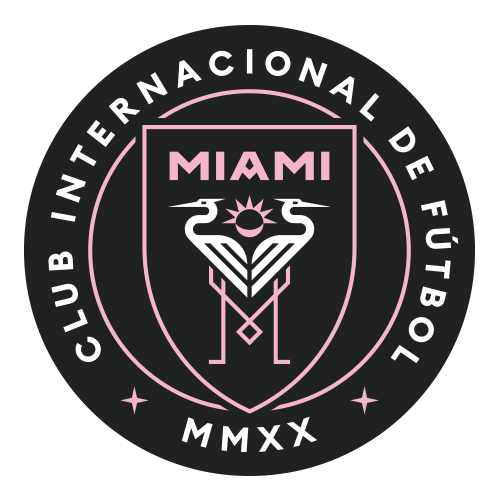 Previous ranking: 28
Phil Neville got the ax after a loss to the Red Bulls, but it didn't help much because they followed it up with a loss to D.C. This whole season has very quickly become all about Lionel Messi watch.