Major League Soccer is back, and Lionel Messi is king. He probably has to play at least one league match before he is given the crown, but who's going to deny him after what he did in the Leagues Cup?
Although it looks marvelous and inevitable throughout Inter Miami's run to their first trophy in club history, it's unbelievable when you consider just how bad the team looked for the entirety of 2023 until the minute he stepped on the pitch.
- Stream on ESPN+: LaLiga, Bundesliga & more (U.S.)
So how good is Miami? How good is any team? It's hard to say after such a strange tournament and the last month of so many teams adding players in the summer transfer window. At this point, it's as much about projection as anything, with the big caveat that there really isn't a lot of time left for managers to take all their new players and build a cohesive team.
The summer was about the directors of football/general managers/whatever a team calls the person in charge of assembling the team, but now it's all about the managers. Well, the managers and Messi, of course, so let's try to sort through all 29 teams now that league play is back on the docket.
Previous ranking: 3
Ohio is yellow after the Crew smoked Cincy, 3-0, and so are the power rankings. Losing Lucas Zelarayán ought to sink a team, but Diego Rossi is a hell of a replacement and Julian Gressel is a massive addition for a team that is now squarely in the upper tier of MLS Cup contenders.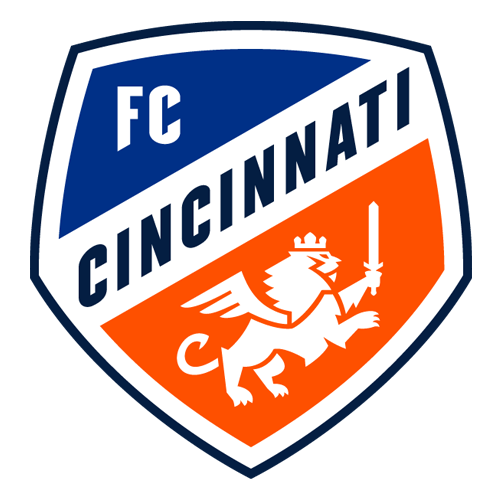 Previous ranking: 1
The Leagues Cup wasn't too bad. Nobody is stressing over a penalty kick loss to Nashville. Getting played off the pitch by Columbus, though? Yeah, that one matters a little bit more.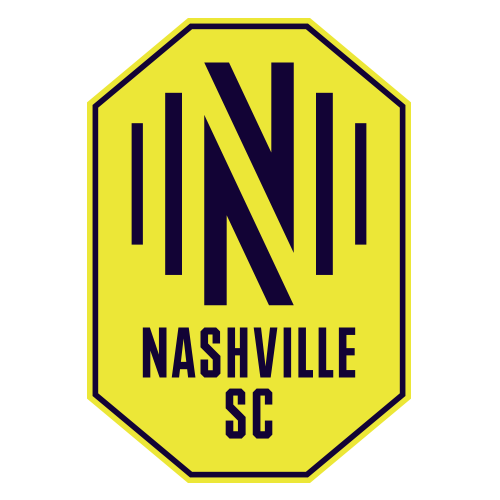 Previous ranking: 4
All that stood between Nashville and its first trophy was penalty kicks. Unfortunately, the Leagues Cup was not to be, but the run to the final was mighty impressive. Nashville got past Cincinnati, Club América and Monterrey, with a thrashing of Minnesota thrown in too. This team has been good for a while but clearly needed a No. 9 to take the next step. Enter Sam Surridge. Now Nashville is a bona fide problem.
Previous ranking: 2
The Union's Leagues Cup run ended with a 4-1 loss to Miami, but the xG was heavily in their favor. They might not have silverware, but they at least have math.
Previous ranking: 6
The Leagues Cup was rough, but they made mincemeat of Austin over the weekend. Getting healthy will be their equivalent of summer signings this season and hopefully will position them for a playoff run.
Previous ranking: 8
The Leagues Cup was a smashing success for LAFC -- until it was an absolute disaster. They didn't just make the quarterfinals; they rolled past everyone in their way. It looked as if that would continue as they crossed the hour mark with a 2-0 lead over Monterrey, but then they conceded three goals in 20 minutes. Their tournament was over, and the questions about whether you really trust this team were back.
Previous ranking: 5
There's an argument to be made to have the Revs much higher. After all, a round-of-16 loss to Queretaro on penalty kicks is nothing to be ashamed of. But with Bruce Arena suspended indefinitely, Brandon Bye out for the season and Djordje Petrović demanding a move to Europe, there's reason to worry their season could fall apart.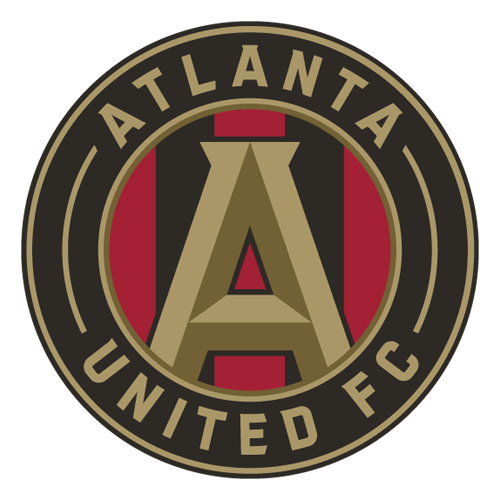 Previous ranking: 9
One thing you can always count on in Atlanta is that United aren't going to sit on their hands. New signings Xande Silva and Tristan Muyumba made an immediate impact as they took a convincing three points out of Seattle, and Saba Lobjanidze is still on the way. We'll see whether Gonzalo Pineda can slap all these new parts together quickly enough to make a run this season, but the puzzle pieces are definitely there now.
Previous ranking: 7
Brian Schmetzer lamented how long he stuck with the same guys last season. He's doing it again this season, though, and it's still not working. The Sounders lost to Atlanta over the weekend and will need a shake-up if they want to actually challenge the top teams in the West.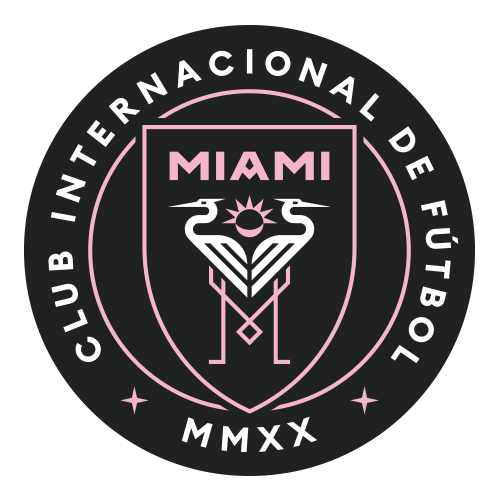 Previous ranking: 29
Lionel Messi is otherworldly, but how about the impact of Tata Martino and Sergio Busquets? OK, now that they've been mentioned, we can go back to Messi.
How many people really thought he could lift the team from the absolute dregs that was 2023 so far to a trophy? Even those of us who thought he was by far the best player ever had to think there was a limit to his powers. Now? Maybe Inter Miami will win MLS Cup. Who knows? Doubt him at your peril.
Messi's magical moments throughout Inter Miami's Leagues Cup run
Relive some of Lionel Messi's best moments during Inter Miami's run to lifting the Leagues Cup trophy.
Previous ranking: 11
It's late August and things still haven't really clicked for the Lions, yet they sit fourth in the East after dispatching Chicago and their best soccer is probably still ahead of them. Watch out.
Previous ranking: 10
Losing Julian Gressel is going to sting, but it's not as if the Caps did nothing to help themselves out. Richie Laryea and Sam Adekugbe should get the job done on the wings. The problem continues to be putting the ball in the net, as was the case in their loss to San Jose, when they created chances but couldn't find the finish.

Previous ranking: 13
One ingredient still missing from RSL is an ability to protect home field. They are merely an adequate home team. If they can start racking up wins in Utah, then they can be a problem.
Previous ranking: 16
Asier Illarramendi is in, Bernard Kamungo is finding his stride, and it looks as if Jesús Ferreira is going to stay for the rest of the season. The attack is ready to make a run, but is the defense?
Previous ranking: 14
If you forgot how good Emanuel Reynoso was, the Leagues Cup was a nice reminder that he is an absolute superstar. Sprinkle in a little Bongokuhle Hlongwane and the Loons had a stew going. A win over NYCFC back in MLS play was then exactly what they needed to kick-start what they hope will be a run right up the table. It's all there for them if they can finally put it all together.

Previous ranking: 12
Is Cade Cowell staying or going? Matthew Hoppe and Ayo Akinola are potentially useful, but it's hard to imagine the Quakes being any sort of threat down the stretch without Cowell too. Taking three points from Vancouver could prove very valuable regardless.

Previous ranking: 15
The problem in Houston is the Dynamo just can't find enough ways to score goa- what's that? They scored five against Portland? Carry on.
Previous ranking: 17
Sporting beat Chivas on the pitch and to the signing of Alan Pulido. Now it's time to start beating some teams in MLS.
Previous ranking: 19
D.C. probably has the highest floor of any team in the fight for the last playoff spots in the East, but United also have some pretty fine margins. Those margins cost them the game at RBNY this weekend.
Previous ranking: 20
Guess who are only three points out of a playoff spot after beating D.C.? It's an optimism John Tolkin's bending free kick deserves.
John Tolkin from the free kick around the wall! ↩️

His first goal of the season takes the lead late. #RBNY pic.twitter.com/3zdeDonM0e

— Major League Soccer (@MLS) August 21, 2023
Previous ranking: 22
The Fire, somehow, remain in a playoff spot, but their loss to Orlando didn't help. Nor did their quiet summer transfer window.
Previous ranking: 28
The Crown made a bunch of summer signings that, on paper, should help their base-level competency, which is exactly what they need. Now to see whether that happens on the pitch.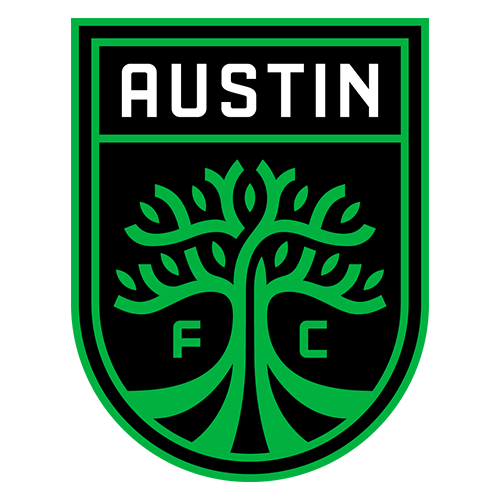 Previous ranking: 23
They traded for Matt Hedges to help out a back line in desperate need of it and promptly gave up six goals to St. Louis.
Previous ranking: 25
Finally, NYCFC have a striker. Adding Monsef Bakrar will help a lot, and bringing back Maxi Morález is a nice touch, even if his age probably puts a cap on how impactful he can be. Neither helped the Pigeons in a loss to Minnesota, but they looked better than the scoreline suggested.

Previous ranking: 18
The Timbers went to Houston and played like a team that had no idea that the post-Leagues Cup break was over.
Previous ranking: 26
CFM could have used a lot of upgrades, but they'll have to make do with just Mahala Opoku, who should be a boost. If nothing else, they'll have two wins over Toronto to take from this season after they walked away victorious on the road to go with the home win from earlier.
Previous ranking: 21
Maya Yoshida should help, and they made a few other signings around the edges, but the loss of Gastón Brugman is a massive loss to a team that couldn't afford even a small loss.
Previous ranking: 24
Rafael Navarro is the type of signing the Rapids have been desperate for, but for a team that finished last in its Leagues Cup group and is last in the West, it's hard to imagine he's anywhere near enough to rescue 2023.
Previous ranking: 27
The high point of their season might have been the break they got after crashing out of the Leagues Cup. Unfortunately, that ended and they resumed MLS play with a loss at home to Montréal.