The fight for the Supporters' Shield may not be much of a fight after all. Why? Because FC Cincinnati looks like a near-lock to win its first MLS trophy, and it will be an entirely deserved piece of silverware. While all the other top contenders started slowly (Philadelphia Union), stumbled in the middle of summer (LAFC), just didn't have that extra bit of juice (St. Louis) or ran into late-season turmoil (New England), the Garys have been terrific from the first kick all the way up to now.
With a 10-point lead and only nine matches to go, it's near impossible to see anyone catching Cincy -- certainly not when it has four matches left at home, where it has dropped a grand total of two points all season. The Shield looks set to spend the next year sitting at TQL Stadium.
MLS Cup, though? That's a far different story.
- Stream on ESPN+: LaLiga, Bundesliga & more (U.S.)
While Cincy will be rewarded for being good for eight months, MLS Cup is all about being excellent (and maybe a little lucky) over just a few weeks. And right now, there are a lot of teams playing marvelous soccer. So who's playing the best?
---
Previous ranking: 1
The Crew eased past lowly Toronto, but more importantly, Diego Rossi looked very good and got himself a goal. Columbus is betting that Rossi can replace Lucas Zelarayan well enough to keep their MLS Cup hopes alive, and the early returns suggest he can do just that.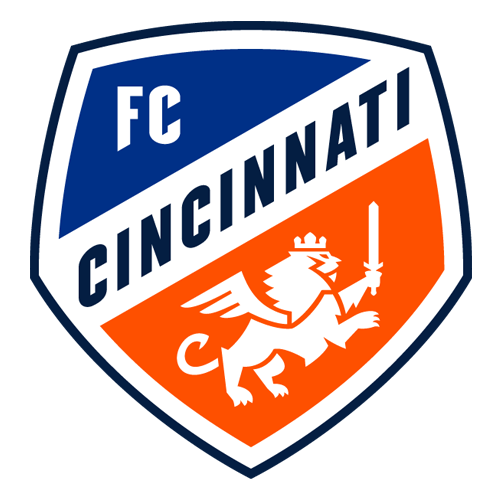 Previous ranking: 2
When you're a very good team playing at home against a bad team, "routine" is maybe the best compliment that can be paid to you. Cincy made its 3-0 win over NYCFC look routine.
Previous ranking: 4
The Union fans were singing "our house, in the middle of D.C." and it's hard to argue they're wrong after another win down I-95. They've now beaten D.C. by a combined score of 9-1 in their last two trips south, outscoring them 25-9 in the capital since 2017.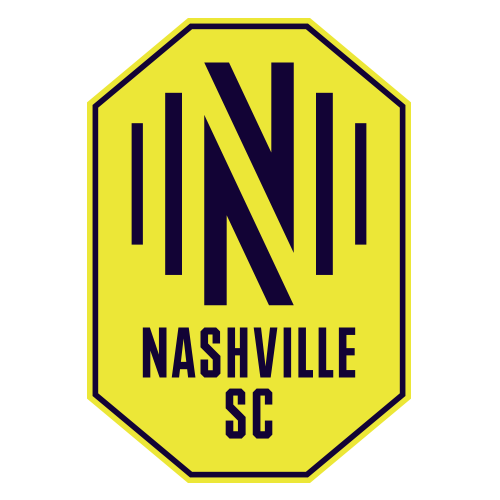 Previous ranking: 3
Nashville was terrible in Atlanta. There's no way around it. The 4-0 scoreline was very representative of the play on the pitch, but this team has played too well this season to get caught up in what was a very bad, no good, awful day.
Previous ranking: 5
City nearly walked out of Orlando with a draw, but VAR decided otherwise, which is maybe the most aggravating way to lose a match. However, its four-point cushion atop the West should help ease the pain.
Previous ranking: 6
Going from LA midweek to Charlotte on the weekend is some unkind scheduling, and it's no wonder the Black and Gold rolled over Colorado at home before struggling in the Crown City, but the loss was harsh. LAFC probably deserved at least a draw.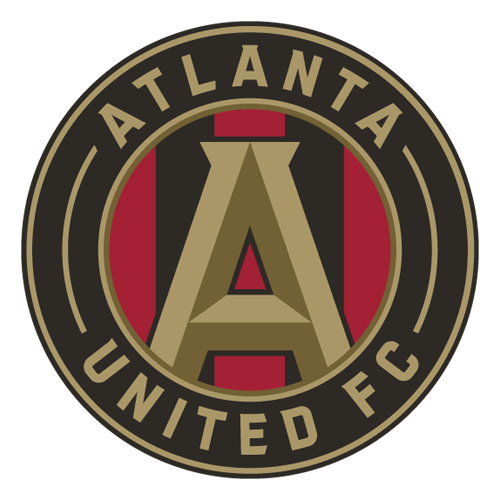 Previous ranking: 8
The Five Stripes look like they're going to keep Thiago Almada and Miles Robinson to go along with a slew of new signings, all of whom have hit the ground running. Atlanta looks like it's going to be very, very good down the stretch. Just ask a very good Nashville team, which got torn apart at Mercedes-Benz Stadium 4-0.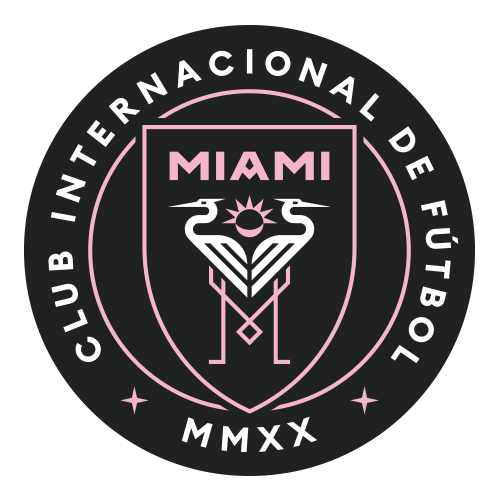 Previous ranking: 10
Inter started with Lionel Messi on the bench against the Red Bulls and by the time he came on, they had themselves a lead. He added to that lead, of course, but showing they could play without him, even away, and hold their own is nothing to scoff at.
Messi scores after splitting the defense with a pass you have to see
Lionel Messi taps in the goal to give Inter Miami a 2-0 lead in his MLS debut.
Previous ranking: 7
Nobody has won in Montréal this season, meaning there's no shame in the Revs losing up north, but the departure of Djordje Petrović to Chelsea and the question of whether Bruce Arena will return is not the most inspiring combination.
Previous ranking: 11
The Lions keep on coming, with Facundo Torres leading the way. They put St. Louis away and, while it was at home, the games at Exploria Stadium are where they've struggled relative to the other top teams' home marks. This was a big step forward in Orlando, and their visit to Cincinnati next weekend is going to be must-watch TV.
Previous ranking: 9
The Sounders got out of Minnesota with a point, which is pretty good, but the attack struggled to create chances again and they could have easily lost. If they can't figure out how to generate more going forward, their postseason won't last very long.
Previous ranking: 12
The Caps control their Cascadia Cup destiny after beating the Timbers in Portland. All they have to do is beat Seattle and they'll be kings of the Pacific Northwest for the first time since 2016.

Previous ranking: 13
Will the loss of Pablo Ruiz be the end of RSL? Their loss to Houston means they've now lost all three matches they've played since he got hurt, across three competitions, and by a combined score of 10-1.
Previous ranking: 15
The Loons benefitted from an own goal in their draw with Seattle, but they deserved to score at least one of their own and take home all three points.
Previous ranking: 14
Coming off a 20-day break and beating your rival Austin? Yeah, that'll do. The question now is whether Jesús Ferreira really did miss the match through illness or whether he is on his way to Europe.

Previous ranking: 17
Beating RSL was a big boost to their playoff hopes. They're up to fifth in the West, but only three points above the line so there's still a lot of work to do.
Previous ranking: 18
SKC absolutely needed a win over the Quakes to keep its playoff hopes alive and got just that with a really impressive performance. The problem now is it needs a lot more wins, and its next four matches are home to St. Louis, at Miami, at Minnesota and home to Nashville. That's a rough road for a team that needs to rack up points, but at least it's going into it in good form.

Previous ranking: 16
The Quakes got wrecked in Kansas City, continuing their road struggles. They've been so good at home that it might be enough to get into the playoffs anyway, but they've got to stay excellent at PayPal Park down the stretch.
Previous ranking: 22
The fans in Charlotte have been phenomenal since day one and have kept it up despite not being given a ton to cheer for so beating the defending champs, LAFC, with a late goal is exactly what those supporters deserve.
Previous ranking: 19
It's not just that D.C. lost to Philly again, it's that it got smoked ... again. It's going to have to turn over the keys to Audi Field to the Union if it doesn't start defending home turf against its I-95 rivals.
Previous ranking: 26
How good is this CFM team? It depends whether it's playing at Stade Saputo, where it is 9-3-0 on the season after taking down New England. If this team could put things together away from home then it could be a real threat.
Previous ranking: 20
If getting beat by Miami wasn't bad enough, the club marketed the match for Lionel Messi, sold his shirt in the club store and had the place rocking with people rooting against the home team. It was an embarrassing night for the Red Bulls all around.
Previous ranking: 27
Tyler Boyd, Riqui Puig and new signing Billy Sharp all scored in a rollicking 3-0 win over the Fire. They're going to need more of that to combat the absence of the injured Gastón Brugman.
Previous ranking: 21
Going down to 10 men before the half-hour mark ended the Fire's chance's against the Galaxy. It was their fifth red card of the season, or one for every five matches played.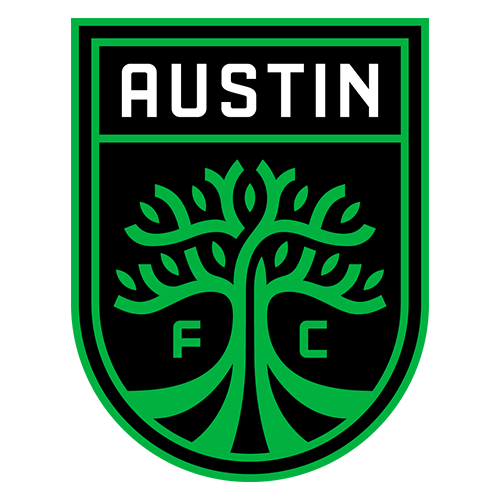 Previous ranking: 23
Austin played even in Dallas for more than 90 minutes, despite playing the last 33 down a man, only to be beaten in the final minute of stoppage time. 2023 has been unreasonably cruel to Josh Wolff's team.
Previous ranking: 24
NYCFC have won just one of its last 17 league matches after falling in Cincy. It's a bad team showing no signs of getting better and that it is only six points out of a playoff spot is an indictment on the format.

Previous ranking: 15
The move for Evander's goal was gorgeous. Unfortunately, the rest of the match wasn't and the Timbers fell behind the Whitecaps in their bid to salvage the season by winning the Cascadia Cup.
Previous ranking: 28
A 4-0 loss to LAFC means the Rapids have now lost their past three matches across all competitions by a combined score of 10-2.
Previous ranking: 29
Once again, the training ground drama (will Lorenzo Insigne play after walking out of practice?) was more entertaining than the team's play during the match (a 2-0 loss in Columbus).