On Monday, Croatia and Japan played to a 1-1 draw across 120 minutes and over those two hours of soccer, the match was just about as even as it can possibly get. Croatia attempted more shots (17 to 14) and controlled more of the ball (58% possession), but as they have been all tournament, the Japanese were much more efficient in turning that limited possession into a collection of quality chances.
Based on expected goals, which estimates the conversion probability of every shot attempted in a match based on massive dataset of historically similar shots, this really was one of the closest games of the tournament: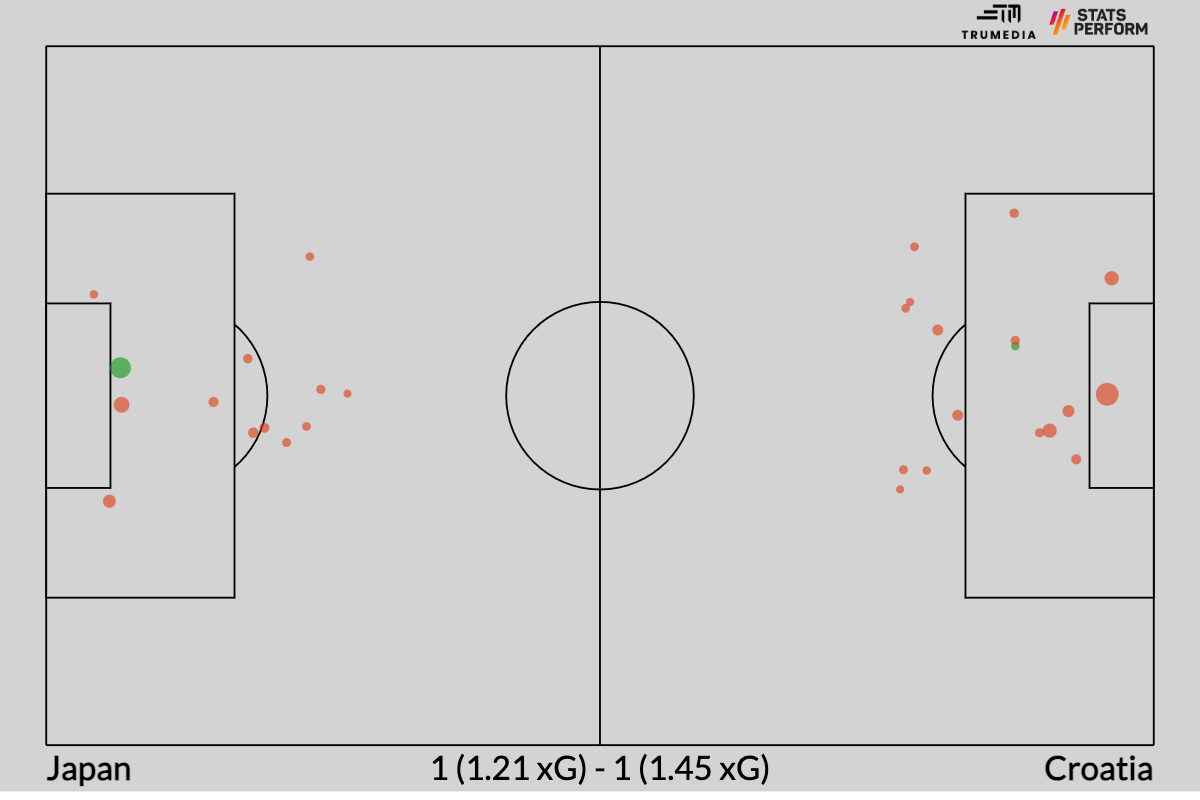 That is... until you got to the shootout. Two teams with seemingly nothing between them entered into what's supposed to be a complete crapshoot tiebreaker -- and the result seemed obvious from the start. Takumi Minamino hit a meek penalty, easily saved by Dominik Livakovic, and then Nikola Vlasic smashed his spot-kick past Shuichi Gonda to put Croatia ahead. The rest of the shootout roughly followed that same pattern and Croatia were eventually through, 4-1.
- World Cup news, features, previews, and more
- Stream FC Daily and Futbol Americas on ESPN+
The result marked Croatia's third straight penalty-shootout win at the World Cup. In fact, Croatia have never lost a World Cup shootout. Is there something special going on here? Or is it just that if you flip a coin enough times, you're bound to see it land on heads or tails a couple of times?
With the quarterfinals kicking off Friday, here's everything you need to know about penalty shootouts -- you know, the thing that could well decide who wins the World Cup.