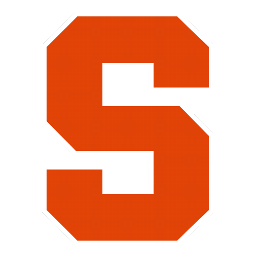 | | 1 | 2 | 3 | 4 | T |
| --- | --- | --- | --- | --- | --- |
| SYR | 17 | 19 | 14 | 14 | 64 |
| VT | 11 | 24 | 17 | 26 | 78 |
Kitley leads No. 13 Virginia Tech women past Syracuse 78-64
Taylor Soule somehow gets the and-1 to fall
Taylor Soule somehow gets the and-1 to fall
---
BLACKSBURG, Va. -- — Elizabeth Kitley had 20 points, 11 rebounds and three blocks, Cayla King scored 19 points with five 3-pointers and No. 13 Virginia Tech beat Syracuse 78-64 on Thursday night.
Kitley missed her first four shots and went scoreless in the first quarter before making all four shots in the second quarter to finish with eight points at the break. She made 4 of 5 shots in the third for nine points and recorded her 13th double-double of the season. King reached 200 career 3-pointers as she hit double figures for the first time since Jan. 1.
Virginia Tech opened the fourth quarter by scoring 14 unanswered points to pull away.
Georgia Amoore added 15 points and Taylor Soule scored 12 for Virginia Tech (18-4, 8-4 ACC). Kayana Traylor, coming off a 25-point performance in a win over Virginia on Sunday, was 0 for 5 from the field and finished with three points.
Dyaisha Fair, averaging 19.8 points per game, had 20 points, six rebound and five assists and Georgia Woolley scored 18 points for Syracuse (14-9, 5-7). Alaina Rice scored 13 points.
Virginia Tech plays at No. 15 North Carolina State on Monday in the Play4Kay game.
------
AP women's college basketball: https://apnews.com/hub/womens-college-basketball and https://apnews.com/hub/ap-top-25-womens-college-basketball-poll and https://twitter.com/AP--Top25