| | 1 | 2 | 3 | 4 | T |
| --- | --- | --- | --- | --- | --- |
| UNC | 14 | 20 | 14 | 19 | 67 |
| SYR | 16 | 16 | 31 | 12 | 75 |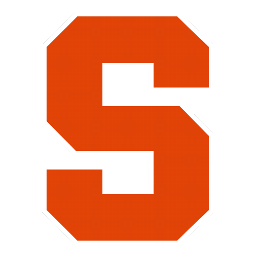 Fair, Woolley spark 2nd half, Syracuse women beat No. 14 UNC
Deja Kelly somehow gets the and-1 to fall
Deja Kelly somehow gets the and-1 to fall
---
SYRACUSE, N.Y. -- — Dyaisha Fair scored 18 of her 23 points in the second half, Georgia Woolley added 20 points and Syracuse used a big third quarter to beat No. 14 North Carolina 75-67 on Thursday night.
Fair and Woolley combined to go 2 of 7 from the field in the first half for just 12 points before taking over in the second half. Syracuse pulled away in the third quarter, scoring 31 points after just 32 in the entire first half. Fair and Woolley combined on 11-of-21 shooting after halftime for 31 points.
Dariauna Lewis had 14 points and 15 rebounds for Syracuse (16-9, 7-7 ACC), which outrebounded North Carolina 43-29 to make up for 21 turnovers.
North Carolina was without two starters for the second straight game in Alyssa Ustby (13.6 points and 8.9 rebounds) and Eva Hodgson (10.2 points) due to injury.
Deja Kelly led North Carolina (17-7, 8-5) with a career-high 32 points. Kennedy Todd-Williams added 14 points.
Syracuse plays at No. 10 Notre Dame on Sunday in the second of three straight games against ranked opponents. North Carolina hosts Boston College on Sunday.
------
AP women's college basketball: https://apnews.com/hub/womens-college-basketball and https://apnews.com/hub/ap-top-25-womens-college-basketball-poll and https://twitter.com/AP--Top25