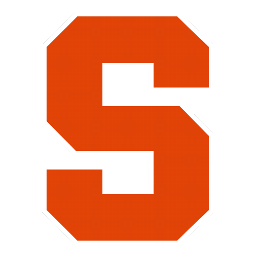 | | 1 | 2 | 3 | 4 | T |
| --- | --- | --- | --- | --- | --- |
| SYR | 18 | 6 | 30 | 10 | 64 |
| ND | 19 | 17 | 16 | 21 | 73 |
No. 10 Notre Dame holds off Syracuse 73-64
Natalija Marshall makes a nice move for the and-1 layup
Natalija Marshall makes a nice move for the layup
---
SOUTH BEND, Ind. -- — Kylee Watson scored 15 points as No. 10 Notre Dame held off upset-minded Syracuse for a 73-64 home victory on Sunday.
Maddy Westbeld added 14 points while Olivia Miles had 13 points, seven rebounds and seven assists for the Irish (20-4, 11-3 ACC).
Sonia Citron's 3-pointer at 7:13 of the fourth quarter put Notre Dame ahead 62-60 and the Irish did not relinquish the lead the rest of the way.
The last advantage for the Orange was at 60-59 on a basket by Georgia Woolley at 7:33 of the fourth quarter.
Dyaisha Fair scored 22 points to lead Syracuse (16-10, 7-8). Woolley added 17 points and Dariauna Lewis 14 to go with 10 rebounds.
Syracuse trailed 36-24 at halftime, but led 54-52 going into the fourth quarter.
Notre Dame gave up just 10 points in the fourth quarter after yielding 30 in the third period.
"I was really pleased with our defensive intensity in the fourth quarter," Irish coach Niele Ivey said. "I'm always preaching in the fourth quarter of finishing out 10 minutes and having that mindset defensively."
The Orange connected on 12-of-17 floor shots during the third period and the Irish made 5-of-14.
"I made a change and put a rookie out there who really understood the assignment and that we need to attack the glass," Syracuse coach Felicia Legette-Jack said of her decision to put freshman Kennedi Perkins on the floor. "We started attacking and playing basketball.
"It was such a gap and we had to fight so far to come back that we lost our footing again."
Notre Dame ended the second quarter on a 15-2 run.
The Irish secured the program's second straight 20-win season and the 17th in the past 20.
NEW LOOK
With Dara Mabrey out for the rest of the season and Lauren Ebo missing several recent games, the Irish have had to adjust.
"With this lineup and new team we have we're still trying to figure each other out and our chemistry," said Ivey. "I'm really proud of how we held our composure and stayed poised within the run (by Syracuse).
"Offensively, they're learning how to play as a unit."
TALL TASK
Legette-Jack addressed the challenge that faced her squad against Notre Dame.
"They're long and you know they probably have five All-Americans," Legette-Jack said. "They have a high IQ for the game."
BIRTHDAY GIRL
Watson, a 6-foot-4 junior forward, celebrated her birthday with an Irish victory.
"She was fantastic from the beginning with her energy, defense, scoring the ball and some huge free throws," Ivey said. "She ignited us today."
BIG PICTURE
Notre Dame: With four games left in the regular season, the Irish are one game behind Duke in the conference. The Blue Devils (22-3, 12-2) beat Miami 50-40 on Sunday.
Syracuse: The Orange slipped to 3-7 in road games.
UP NEXT
Notre Dame: A fourth straight home game is slated for the Irish at 7 p.m. Thursday, Feb. 16 against Louisville.
Syracuse: The Orange visit Florida State at 6 p.m. Thursday, Feb. 16.
------
AP women's college basketball: https://apnews.com/hub/womens-college-basketball and https://apnews.com/hub/ap-top-25-womens-college-basketball-poll and https://twitter.com/AP--Top25