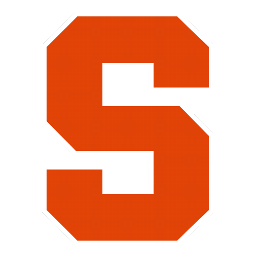 | | 1 | 2 | 3 | 4 | T |
| --- | --- | --- | --- | --- | --- |
| SYR | 17 | 16 | 21 | 11 | 65 |
| FSU | 24 | 16 | 17 | 21 | 78 |
Latson, Howard lift No. 24 Florida State women past Orange
Erin Howard hits the trey vs. Syracuse Orange
Erin Howard hits the trey vs. Syracuse Orange
---
TALLAHASSEE, Fla. -- — Ta'Niya Latson scored 19 points and Erin Howard drilled a critical 3-pointer in the final minute and No. 24 Florida State defeated Syracuse 78-65 on Thursday night to end a two-game losing streak.
Howard's 3 from the right corner with 48.1 seconds to go gave Florida State a 74-65 lead. On the play, a foul was called on Dariauna Lewis of Syracuse as she tried to fight through a screen to get to Howard. The Orange needed to commit a couple fouls to get into the bonus and with 44 seconds left Makayala Timpson made two free throws for a 76-65 lead.
Florida State (21-7, 10-5 Atlantic Coast Conference) ended up closing the game on an 11-0 run.
Timpson scored 17 points and grabbed 14 rebounds with three blocks for the Seminoles. Timpson recorded her 12th double-double of the season, which is tied for the third-most in program history. Howard had 11 points.
Dyaisha Fair had 19 points, her 27th straight double-figure game, for the Orange (16-11, 7-9), Georgia Woolley had 12 points and Dariauna Lewis had her third straight double-double with 10 points and 10 boards. Alainia Rice had a career-high 17 rebounds, nine points, five assists and two blocks.
FSU had a 57-54 lead heading into the fourth quarter before Fair made it a two-point game. Timpson answered with a putback after Saniaa Wilson blocked her initial shot and then Timpson grabbed a defensive rebound that led to a Latson jumper to make it 71-65 with 3:36 to play.
Syracuse missed its last eight shots.
Syracuse hosts Miami on Sunday when Florida State goes to Georgia Tech.
------
AP women's college basketball: https://apnews.com/hub/womens-college-basketball and https://apnews.com/hub/ap-top-25-womens-college-basketball-poll and https://twitter.com/AP--Top25