CHAMPIONSHIP AT ATLANTA GA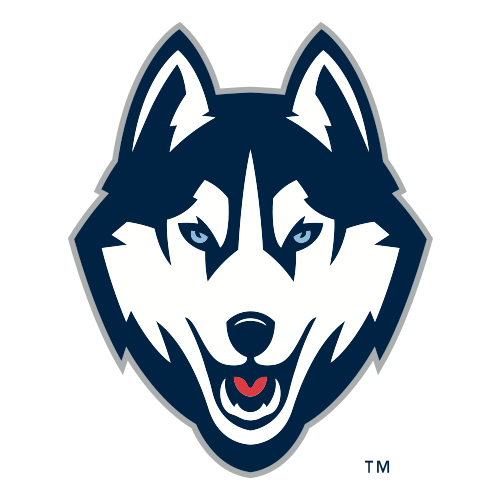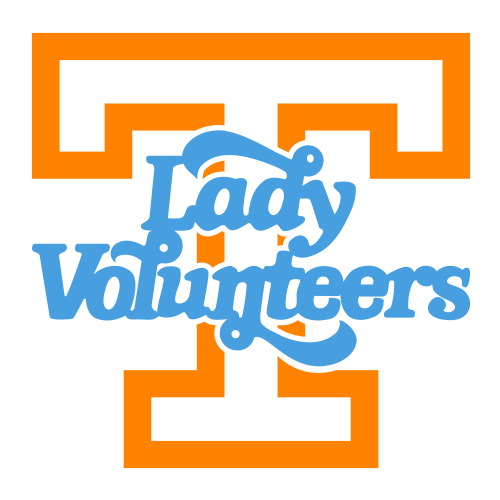 Taurasi's 28 points carry UConn to national title
ATLANTA (AP) -- After winning the national championship last
year, Connecticut lost its four senior starters but still had the
one player it needed -- Diana Taurasi.
Tue., April 8


Tennessee's inside game had carried the Lady Vols up to this point in the NCAA Tournament. But Connecticut won its second consecutive title by taking away Tennessee's inside game. Although the Lady Vols grabbed 40 rebounds to UConn's 22, the Huskies' interior players doubled-down on and outplayed Tennessee's posts, who failed to take advantage of second-chance points and capitalize on all those rebounds.

Shyra Ely (six points, two rebounds) and Tasha Butts (four points, one rebound) never got going, and never penetrated UConn's defense. Kara Lawson played her heart out, but fellow senior Gwen Jackson, who played so well in the semifinals, never truly seemed to be a factor and wasn't able to step up and take over the game when her team needed it. As a result, Tennessee's offense seemed a little stagnate at times.

Ann Strother's performance was incredible, and without her 17 points and clutch 3-pointers, I'm not sure the Huskies would be holding up the championship trophy. Strother forced Tennessee to split its defensive attention between her and Diana Taurasi, who once again handled everything thrown her way. She was sensational, and is the type of player we haven't seen in a long time.

UConn's Maria Conlon scored 11 big points, and she benefited from Tennessee focusing on Strother and Taurasi. We know those two can create their own shots, but Conlon shoots better when she gets an open look. Tonight, she just had to be patient and ready when the ball was reversed to her. She obviously was, draining 3 of 5 3-pointers.

UConn's defense outside the paint was crucial, too. They ran a box on Lawson, limiting her shots and shading her side of the floor. Tennessee also failed to generate many fast-break opportunities.
The fearless junior with the flashy moves proved that UConn
could rebuild and still repeat.
Taurasi ignored a sore back and ankle and carried the Huskies to
a 73-68 victory over Tennessee on Tuesday night for their second
straight national championship.
She always seems to be at her best against Tennessee, and she
scored 28 points this time, displaying the poise and passion that
made her the national player of the year and the Final Four's most
outstanding player.
"She's cut from a different cloth. She's got a lot of Italian
in her, God bless her,'' said UConn coach Geno Auriemma, himself
the son of Italian immigrants.
"I've never been around anyone who is just immune to the
pressures of the moment and just lives in the moment and has such
joy and passion for the game and shows it on every possession.''
The Huskies (37-1) won this third title game between the
nation's two premier programs, and it was mostly because of
Taurasi, who became the leader on a team that started two freshmen
and a sophomore.
She made 8-of-15 shots, including four 3-pointers. She scored on
a floater in the lane, a backdoor cut and even threw in a shot
left-handed as the Huskies capped a season of improbable success
that included a record 70-game winning streak.
"Before the game coach said, `You guys have to rewrite
history,''' Taurasi said. "We just did it together. No superstars,
just blue collar. We just had to do what we were good at, and
that's rebound, play defense and take care of the ball.''
Even with Taurasi's brilliance, Tennessee (33-5) still closed
with a rush after trailing by 13.
With Connecticut trying to eat up the clock, Tennessee ran off
eight straight points to cut the lead to five.
Later, Brittany Jackson pump faked and then made a 3-pointer as
she fell forward, cutting the lead to 70-66 with 1:01 left.
Suddenly, the Lady Vols had life -- even more so when the scoreboard
malfunctioned and showed them leading 66-5. It was quickly
repaired.
"We felt we needed to push the tempo and get some easy
baskets,'' Tennessee's Kara Lawson said. "I definitely looked to
push it a lot harder than we did the first half. I think that
helped us offensively.''
Gwen Jackson's layup drew Tennessee to 71-68 with 21 seconds
left and the Lady Vols fouled freshman Ann Strother. But she made
both free throws and Ashley Battle intercepted Tennessee's inbounds
pass.
The Huskies moved the ball so quickly that Tennessee could not
foul, and fittingly, it ended up in Taurasi's hands. She flung it
into the stands at the buzzer -- just as she did last year in San
Antonio -- and Connecticut began yet another victory celebration.
"She's the most amazing leader you could ask for, and she just
took control,'' Strother said. "She made me feel like I had to
come out and play.''
If any more evidence was needed that Connecticut has supplanted
Tennessee as the nation's top program, this was it.
The title was the fourth overall for the Huskies, who also beat
Tennessee in the 1995 and 2000 championship games and now have
beaten the Lady Vols four straight times.
FINAL ANALYSIS

UConn won its second straight title and third in four years. A look at some of the other stories behind the Huskies' championship run:
Adelson: Even better

Last year was the perfect season. This year was better, writes ESPN Mag's Eric Adelson.


Husky role players deliver

Ann Strother, Maria Conlon and a couple reserves gave Diana Taurasi plenty of help.


Lady Vols have no regrets

Kara Lawson tried to rally her Tennessee teammates, but it wasn't enough.
Connecticut denied Tennessee and coach Pat Summitt a seventh
championship, delivering a further insult to a program Auriemma had
dubbed the "Evil Empire.'' Taurasi and Co. made sure it did not
strike back.
"It was a very intense, tough, hard-fought game,'' Summitt
said. "I thought our team controlled the boards, which I thought
was going to be a key to the game. Unfortunately, we couldn't make
the shots they did.''
Strother finished with 17 points, and the other freshman
starter, Barbara Turner, came up with 10 points on five tough
baskets inside.
Maria Conlon, the spunky 5-foot-9 guard, contributed 11 points,
six assists and four rebounds for the Huskies.
Those efforts brought another title in what should have been a
rebuilding year from last season's 39-0 club.
Instead, the UConn machine just kept grinding out victories to
become the third repeat champion, following Tennessee (1996-98) and
Southern Cal (1983-84).
They finished with six straight victories after their winning
streak was broken by Villanova in the Big East tournament final.
Tennessee, deeper and more experienced, got 18 points from
Lawson, its gritty point guard. Gwen Jackson scored 15 and Brittany
Jackson 13.
But when it ended, Lawson walked slowly to the bench with her
head down, her career over without a national title. She and Gwen
Jackson were the team's only seniors.
"I hurt for them, Summitt said. "I love Gwen and Kara. They're
like my daughters. I know they're going to do great things.''
Connecticut, on the other, might be on a championship roll. The
Huskies have no seniors, so everyone is back next season.
"That's the hard part,'' Turner said. "We've got to keep
winning because everyone expects it. They didn't expect it this
year.''
Ahead by five at halftime, Connecticut began to take control at
the start of the second half, and Taurasi -- naturally -- was the
key.
She started the half with a 3-pointer, Turner scored inside and
Conlon hit a 3. Suddenly the lead was up to 11, and not even the
thousands of orange-clad fans in the Georgia Dome could urge
Tennessee all the way back.
Taurasi converted two three-point plays, one on a
picture-perfect backdoor cut, to help keep Connecticut comfortably
ahead. Her niftiest basket came when she drove the right baseline
and made an off-balance, left-handed shot for a 65-54 lead.
"You've got to give Diana a lot of credit,'' Gwen Jackson said.
"She has been playing that way all year. The key to anyone guard
Diana is you have to bring a big ol' attitude. I think she got a
lot of open looks and she knocked them down the whole game.''
Just what the Huskies needed to win again.