The XFL playoff picture is coming into focus after a wild Week 9.
The Houston Roughnecks and their feared defense showed why they are the top team in the South Division with a victory over the Vegas Vipers, but home-field advantage throughout the XFL postseason goes to the D.C. Defenders.
The Defenders improved to 8-1 with a 28-26 win over the Arlington Renegades, holding on in overtime to secure the North Division title.
The Renegades losing meant the San Antonio Brahmas stayed alive for one more week after they survived an Orlando Guardians rally for a 25-23 win.
Just as the South Division's second spot is up in the air, so is the North Division's. The Seattle Sea Dragons beat the St. Louis Battlehawks 30-12 on Sunday to create a tie for the second spot and set up a Week 10 that could involve multiple tiebreakers being used to determine who makes the playoffs and who is eliminated.
We keep you updated with the latest news, best highlights and most pivotal moments from this week in the XFL.
Every XFL game will be streamed live on ESPN+, and they are available on the ESPN family of networks (ABC, ESPN and FX).
Jump to:
Recaps | Best plays
Tweets | Quotes

This weekend's games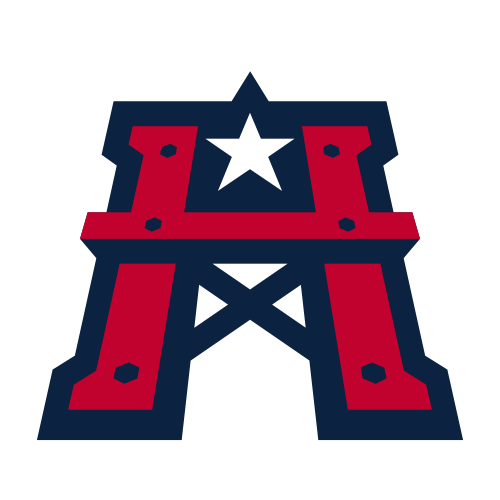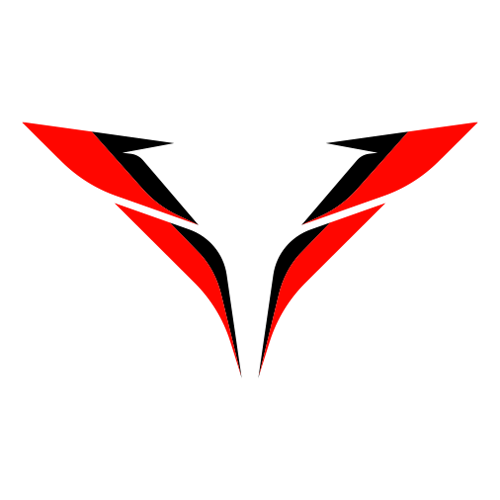 The Roughnecks entered Saturday's game having already clinched home-field advantage in the South Division, but had an uncharacteristically slow start. Houston turned the ball over on its first two possessions and trailed 12-0 midway through the second quarter.
Then the Roughnecks' defense stepped up.
Deandre Johnson knocked the ball out of Vegas quarterback Jalen McClendon's hand, and Tavante Beckett scooped up the fumble and ran 30 yards to the house, flipping into the end zone to spark the Roughnecks to victory.
Houston scores first TD on a scoop-and-score
Deandre Johnson grabs the loose ball and takes it to the house for a Houston touchdown.
Houston's D wasn't done after Johnson's score. Trailing 12-6 midway through the third quarter, Houston's Ajene Harris stripped Vegas wide receiver Martavis Bryant after a short gain and ran 13 yards into the end zone as the Roughnecks took a 13-12 lead they would not relinquish.
Roughnecks pull closer with an Ajene Harris TD
Ajene Harris forces the fumble and flips into the end zone for a Houston touchdown.
On a day when Houston quarterback Brandon Silvers struggled -- 16-for-27, 105 yards, two interceptions -- the rest of the Roughnecks stepped up. Max Borghi and Brycen Alleyne combined for 116 rushing yards and each scored a touchdown, while the defense scored two TDs, sacked McClendon four times and stopped the Vipers' late comeback attempt, forcing two incompletions from the Houston 18-yard line to end the game.
WE DONT LOSE FAITH! WE JUST PUSH FORWARD! ROUGHNECKS W pic.twitter.com/seds5ap4Lv

— Houston Roughnecks (@XFLRoughnecks) April 15, 2023
---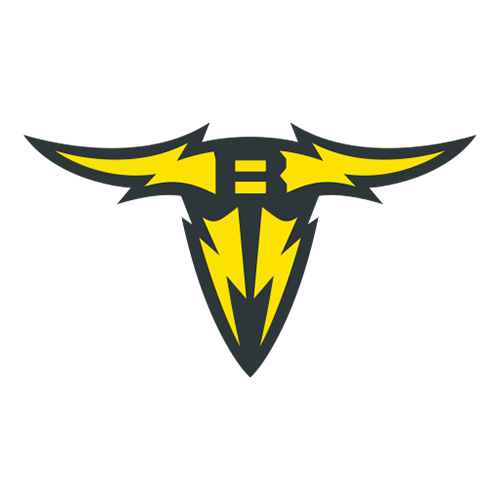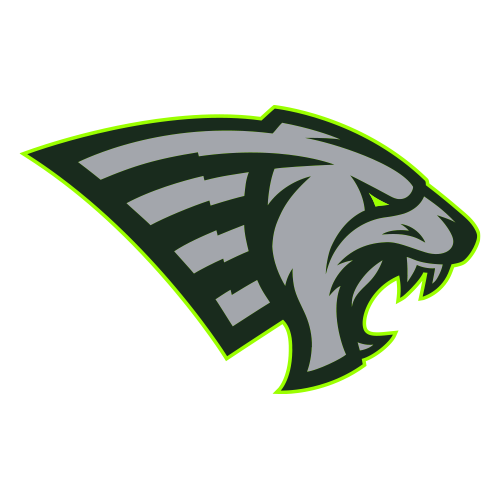 The Brahmas kept their playoff hopes alive Saturday thanks to a strong passing attack and timely defense.
Needing a win to stay alive in the South Division playoff race, quarterback Jack Coan threw for 302 yards and a touchdown while Drew Beasley returned an interception 20 yards for a touchdown as San Antonio held on to beat the Orlando Guardians 25-23.
The Brahmas trailed 14-3 midway through the second quarter, but Coan led San Antonio to three straight scoring drives of over 70 yards.
Nick Holley had four catches for 105 yards, including a 34-yard grab right before halftime to set up Jacques Patrick's 6-yard touchdown run to bring San Antonio within 14-10.
Jacques Patrick runs in 6-yard TD just before halftime for Brahmas
The San Antonio Brahmas score their first touchdown of the game just before halftime against the Orlando Guardians.
Coan then orchestrated a 12-play, 75-yard drive that ended with a 29-yard field goal that cut the deficit to 14-13. After the Brahmas forced a punt on the ensuing drive, Coan threw a 28-yard touchdown to Travis Toivonen that made it 19-14.
Travis Toivonen makes catch and breaks free for a 28-yard Brahmas TD
Travis Toivonen gives the Brahmas their first lead with a 28-yard touchdown catch.
Up 19-17 in the fourth, Drew Beesley tipped a Quinten Dormady screen pass to himself and ran 20 yards for a touchdown to extend the lead. But the Guardians, who brought Deondre Francois back into the game at quarterback, cut the deficit to 25-23 on a 3-yard touchdown to Andrew Jamiel.
San Antonio stopped the two-point attempt, then ran out the clock to hold on for the victory. It wasn't until Sunday afternoon until the Brahmas would realize they would be alive for one more week.
---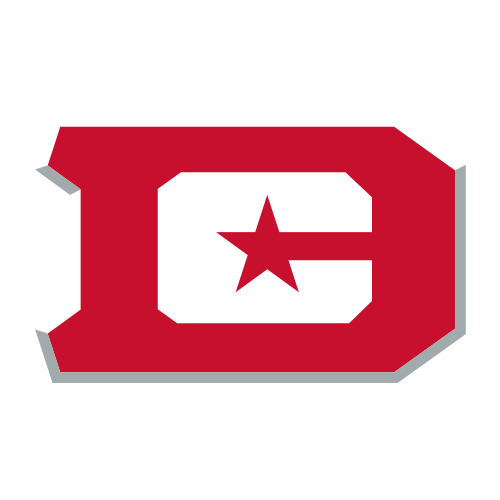 The Defenders withstood a furious Renegades rally to clinch home-field advantage throughout the XFL postseason and hold on for 28-26 overtime win on Sunday.
Jordan Ta'amu's two-point conversion to Josh Hammond broke a 26-26 tie, then the Defenders broke up a Luis Perez pass to seal the victory.
Up 20-9 thanks to two Lucky Jackson touchdown catches, D.C. extended its lead when D.J. Swearinger returned a Luis Perez interception 62 yards to make it a 26-9 ballgame.
Pick-six! Defenders take it to the house for a TD
D.J. Swearinger picks off Luis Perez and takes it to the end zone for a touchdown.
The Defenders were threatening to score again, driving into the red zone, but a Joe Powell interception started Arlington's furious rally. After a penalty negated Powell's pick-six, the Renegades scored on the first of De'Veon Smith's two rushing touchdowns to get within 11.
The Renegades then picked off D'Eriq King at the Arlington 25, then drove 67 yards downfield for another Smith touchdown with 1:20 to go.
Jahcour Pearson goes 68 yards for a Sea Dragons TD
Ben DiNucci connects with Jahcour Pearson for a 68-yard touchdown as the Sea Dragons lead 20-9.
On the ensuing fourth-and-15, Perez threw a 25-yard completion to Sal Cannella to extend possession. They won a challenge that otherwise would have led to a turnover on downs, then kicked a game-tying 27-yard field goal with 5 seconds to go to set up overtime.
With the loss, the Renegades need to either beat the Houston Roughnecks next Sunday (3 p.m. ET, ESPN/ESPN+) or hope that the Brahmas lose to the Defenders on Saturday (3 p.m. ET, ESPN/ESPN+) in order to clinch a playoff spot.
---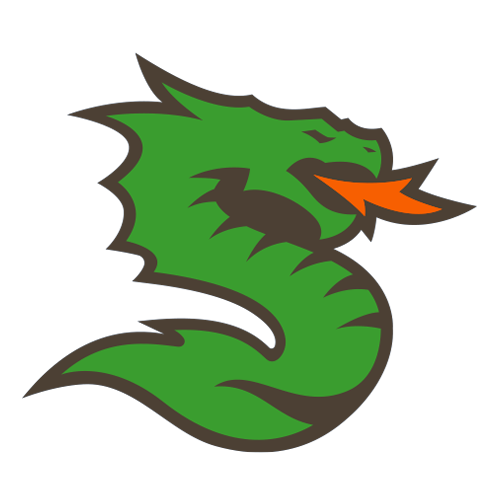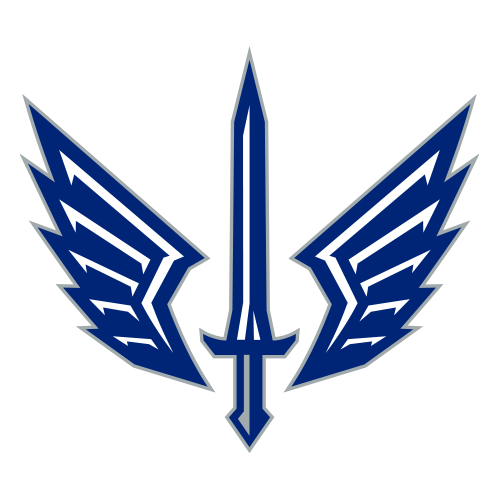 Ben DiNucci threw two touchdowns and added another on the ground as the Sea Dragons stayed alive in the North Division playoff race with a 27-12 win over the St. Louis Battlehawks.
DiNucci, the league's leading passer, completed 20 of 30 passes for 242 yards and ran for 38 yards on seven attempts for Seattle, which needs to beat the Vipers on Sunday (7 p.m. ET, ESPN2/ESPN+) and the Battlehawks to lose to the Guardians next Saturday (noon ET, ESPN/ESPN+) to make the playoffs.
DiNucci threw a 2-yard touchdown pass to Jordan Veasy in the second quarter and a 68-yard catch-and-run to Jahcour Pearson that made it 20-9 midway through the third. But his most impressive play came in the fourth quarter with his legs, as he scrambled 8 yards up the middle and lowered his shoulder as he crossed the goal line.
Ben DiNucci takes it in for the TOUCHDOWN 27-12 🐉 #XFL2023 | #BreatheFire pic.twitter.com/v5mV6hC41c

— Seattle Sea Dragons (@XFLSeaDragons) April 16, 2023
AJ McCarron threw for 186 yards, a touchdown and two interceptions for the Battlehawks, who fell to 6-3. His 42-yard touchdown to Darrius Shepherd gave St. Louis a 9-8 lead midway through the second quarter, but the Battlehawks punted or turned the ball over on seven of their final eight drives of the game.

Best plays
Punter shows off his arm
Orlando pulled out all the stops for this fake punt, where Mac Brown showed off he also has a cannon for an arm with a 69-yard completion to ... who else but KD Cannon (pun intended)?
MAC BROWN WITH A FAKE PUNT FOR A HUGE 69-YARD GAIN 😳@XFL2023 | @XFLGuardians pic.twitter.com/BjTfsfjMT0

— SportsCenter (@SportsCenter) April 16, 2023
Air Alleyne
Alleyne leapt from the 3-yard line over two defenders to score this incredible Roughnecks touchdown. He wasn't done, either, celebrating with a backflip.
Brycen Alleyne's TD extends Houston's lead
Brycen Alleyne leaps into the end zone for a 14-yard Houston touchdown.
Stayin' alive
For the fourth time this season, a team converted a fourth-and-15 make-it-take-it attempt. This was the first attempt for the Renegades, and it came at a perfect time.
THE @XFLRENEGADES HAVE A CHANCE TO WIN OR TIE THE GAME AFTER CONVERTING A 4TH AND 15‼️

They were down 9-26 in the 3rd Quarter. pic.twitter.com/ENAkH899jA

— NFL on ESPN (@ESPNNFL) April 16, 2023
Jahcour's jukes
Jahcour Pearson caught this pass at the Seattle 46-yard line. He then broke multiple tackles, wove in and out of traffic and ran down the right side to score a 68-yard touchdown.

Top tweets
Should we call Beesley's interception the tip-six? Not only was it one of the most pivotal plays in the XFL this week, but it also captured the attention of The Rock.
One ☝🏾 for the D-line boys!! #TipPick6
Beesley 🏈
Crazy exciting game!!@XFLBrahmas congrats on the big home win and staying alive!! @XFL2023 https://t.co/Nvt2LEsCgU

— Dwayne Johnson (@TheRock) April 16, 2023
DiNucci silenced the crowd after his 68-yard touchdown to Pearson, and the Sea Dragons made sure they were loud in preventing St. Louis from celebrating a playoff berth Sunday.
St. Louis why you so quiet👂#XFL2023 | #BreatheFire pic.twitter.com/uV4Ydyah6s

— Seattle Sea Dragons (@XFLSeaDragons) April 16, 2023

Quotes
"Look at the score!" Caliph Brice wants to make sure everyone knew about the Roughnecks win.
Safe to say we have some happy players on the field!!

HOUSTON LETS RUN IT BACK 🏟️🔥#XFL | #roughnecknation pic.twitter.com/KqDp0sCKvu

— Houston Roughnecks (@XFLRoughnecks) April 15, 2023
The Brahmas were quietly -- perhaps not so quietly -- rooting for the Defenders to beat the Renegades to keep their playoff hopes alive. And with the Defenders' overtime victory, San Antonio's playoff dreams remain for one more week.
Secretly rooting for the @XFLDefenders right now 😅

After all we're all one BIG happy #XFL family #XFL2023 | #HornsForward

— San Antonio Brahmas (@XFLBrahmas) April 16, 2023