EASTERN CONFERENCE FINALS - GAME 4
CLE Wins series 4-0
| | 1 | 2 | 3 | 4 | T |
| --- | --- | --- | --- | --- | --- |
| ATL | 20 | 22 | 18 | 28 | 88 |
| CLE | 32 | 27 | 26 | 33 | 118 |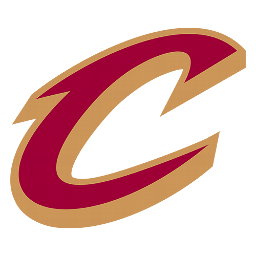 Kyrie Irving's return sparks rout of Hawks; Cavs earn 2nd-ever Finals spot
CLEVELAND -- LeBron James knew what he left behind when he bolted to Miami five years ago.
He broke hearts at home, where generations of Cleveland fans only know championships through stories told by their fathers, yellowed newspaper clippings or grainy black-and-white film.
James had to go back.
"I'm a guy who believes in unfinished business," he said.
With four more wins, he can end a half-century of sports misery.
James scored 23 points, Kyrie Irving provided a boost after missing two games and Cleveland reserved a spot in the NBA Finals with a 118-88 victory over the Atlanta Hawks on Tuesday night to win the Eastern Conference title.
By sweeping the top-seeded Hawks, the Cavs, who overcame adversity from the season's start, earned their second trip to the finals, where they will face either Golden State or Houston starting June 4.
It will be the fifth straight visit to the league's showcase event for the inimitable James, who returned to Cleveland after four years in Miami to try and end this city's championship drought dating to 1964. If he can, James will have a title that would put him in a class by himself. Other players have won more championships, but none has ever done it for his ring-starved home region.
When he announced his return last summer, James talked about ending a championship dry spell that has linked generations. He has a chance to turn Cleveland, a city that has taken its fair share of knocks over the years, into a title town.
"I understood what these people were going through, the people here," he said. "Not only in Cleveland but Northeast Ohio and all over the world who love and bleed wine and gold. To be at this point tonight, it's very emotional."
Jeff Teague scored 17 and Paul Millsap 16 for Atlanta, which won a team-record 60 games during the regular season and made the conference finals for the first time since 1970. But the Hawks were no match for the Cavaliers and had no answer for James, who nearly averaged a triple-double in the four games.
J.R. Smith added 18 points and Tristan Thompson had 16 points and 11 rebounds for the Cavs, who were handed new caps and T-shirts following the win and were joined by family members on the floor to celebrate.
Sitting at the podium with James, Smith, who had been vanquished to the Knicks bench before being traded in January, adjusted the brim on his "Finals" cap and took a selfie.
It was a tough way for the Hawks to end a remarkable season. They survived a tumultuous offseason, and their young roster jelled in January when they became the first franchise to go 17-0 in a calendar month. They went on to win 19 straight, improved their record by 22 wins over last season and beat Brooklyn and Washington in the first two rounds.
But an injury to starting forward Thabo Sefolosha in April was followed by DeMarre Carroll injuring his knee in the series opener, before Kyle Korver's season ended in Game 2 with an ankle injury.
Those all hurt, but it was James who inflicted the most pain.
James carried the Cavs to their first finals appearance eight years ago, when they were swept by San Antonio. It was assumed the Cavs would get back again, but James left in 2010 to join the Heat, a move that dropped the Cavaliers from relevance and into the draft lottery four straight years. But those days are over -- Cleveland and King James reign supreme in the East.
The Cavs got through the last two rounds without forward Kevin Love, who sustained a season-ending shoulder injury. His arrival last summer, joining James and Irving to form a big three, made Cleveland the team to beat in the East.
It didn't go exactly as planned under first-year coach David Blatt, who left his family in Israel to take the Cavs' job.
"We're in Cleveland," Blatt cracked. "Nothing is easy here."
The Cavs lost center Anderson Varejao to a season-ending Achilles injury in December and were 19-20 before trading for Smith, Iman Shumpert and Timofey Mozgov, a trio that transformed Cleveland.
Irving, who missed Cleveland's previous two games with tendinitis in his left knee, scored 16 and the All-Star point guard looked better than he has in weeks.
Unlike Game 3, when he missed his first 10 shots, James started much better and scored 15 in the first half as the Cavs opened a 17-point halftime lead. They spent the fourth quarter playing their reserves and getting ready for a party and some time off before the finals.
This was Cleveland's night from the start.
Following pregame introductions, James slapped hands with members of Gilbert's family and then with his boss. The two mended their broken relationship last summer, paving the way for James to re-sign with the Cavs and try to deliver the title he couldn't during his first stint.
James had a bounce in his step and it wasn't long before he delivered one of his patented windmill dunks, prompting the Hawks to call a timeout while James ran the length of the baseline screaming at Cleveland fans to "Get up!"
Moments later, Irving showed he could get up after being knocked down.
He drove to the basket for a layup and was fouled hard. Irving, though, quickly popped to his feet and James, who was on the bench at the time, walked several feet onto the floor to salute his teammate.
The Cavs know they'll need a healthy Irving to take the next step -- the one to the top.
HARD TO WATCH
Like anyone who saw it on TV, James said watching the nasty fall taken by Golden State's Stephen Curry during Game 4 in Houston was difficult. "It was pretty horrific," he said. "I thought he lucked out by getting his hand out of there. Because if he would have landed with all his weight onto his arm, he could have broke his wrist or arm. And, I've been there before." James broke his wrist on a similar tumble in high school. "I know exactly what he was going through at that point and time," he said.
TIP-INS
Cavaliers: James is now 8-0 in the playoffs against Atlanta. ... James isn't the only Cleveland player heading to his fifth straight finals. So is swingman James Jones, who played four seasons with James in Miami. ... Cleveland is 26-2 at home since Jan. 19.