The Miami Marlins may be looking to gain some leverage in an attempt to deal Giancarlo Stanton.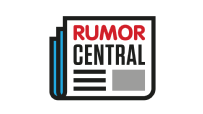 Clark Spencer of the Miami Herald reports the Marlins informed Stanton in October that they would look to trade off other top players to reduce payroll if he would not waive his no-trade rights and accept a deal elsewhere.
The 28-year-old Stanton holds a full no-trade clause in his contract, which will pay him $295 million over the next 10 years with an opt-out after the 2020 season.
Spencer adds the Marlins did not make an ultimatum to Stanton, who does not wish to be part of a rebuild, but it was a way to inform the National League's Most Valuable Player that they have options.
If the Marlins went that route, outfielders Christian Yelich, who will make $7 million next season, and Marcell Ozuna, who could pull in over $10 million via arbitration, would attract plenty of attention. Infielders Dee Gordon, Martin Prado and Justin Bour and pitcher Edinson Volquez, among others, also could be shopped for financial relief.
The Cardinals and Giants are prominent suitors for Stanton, says ESPN's Jerry Crasnick, while the Dodgers may be the preferred landing spot for the Southern California native.
-- Doug Mittler