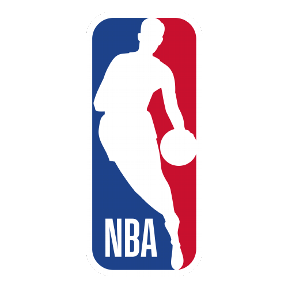 NBA Awards Show
Could KD, Kyrie save 'Gotham City,' sign with Knicks or Nets?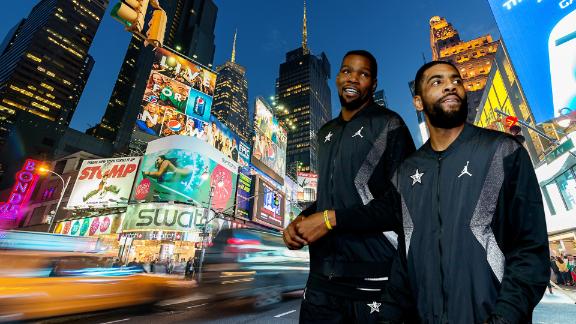 Jalen: Magic's instincts to step down benefited Lakers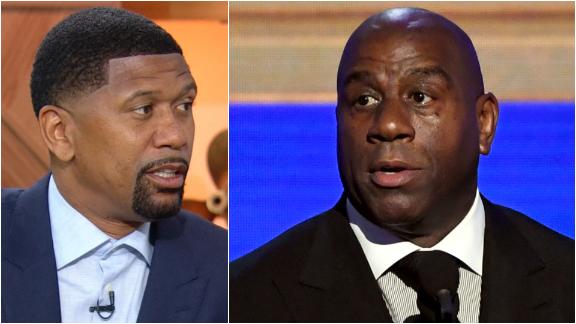 Jeanie Buss says Magic's exit caught her 'off guard'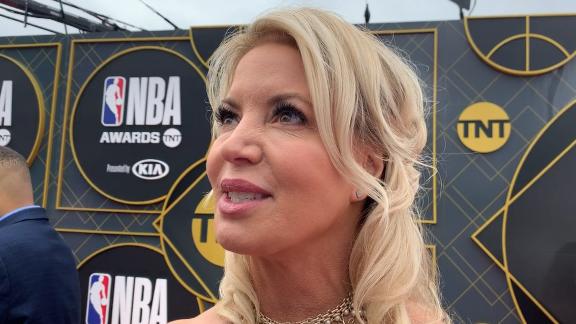 Giannis thanks family for MVP win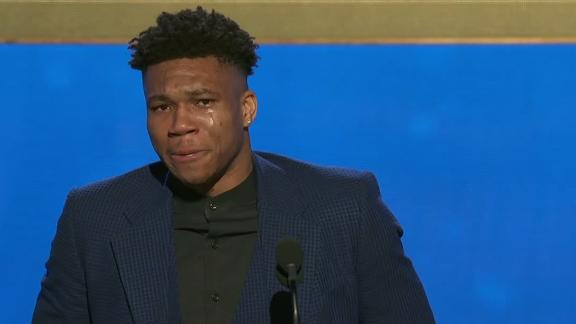 Doncic takes home Rookie of the Year
Luka Doncic wins Rookie of the Year, becoming the second Maverick in NBA history joining Jason Kidd in the 94-95 season.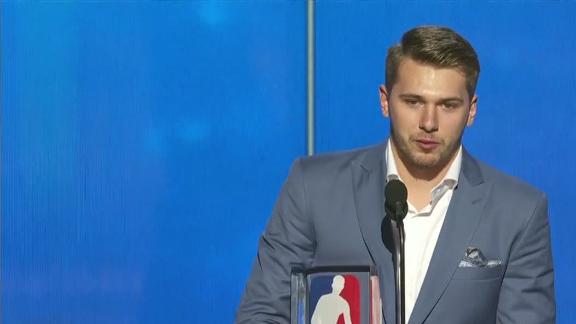 Budenholzer gets emotional talking about his family
Mike Budenholzer wins coach of the year and sheds a few tears when talking about his children.
Gobert shouts out teammates after DPOY win
Rudy Gobert credits his teammates for taking home the defensive player of the year award saying he can't do it without him.
Siakam wins Most Improved Player
Toronto Raptors forward Pascal Siakam shouts out his teammates and kids from Africa after taking home the Most Improved Player award.
Williams can never have enough Sixth Man Awards
Lou Williams takes home the award for best Sixth Man in the NBA, and addresses the crowd to say winning the honor three times isn't enough.
Fantasy basketball
What happened to the Knicks' free agency hopes?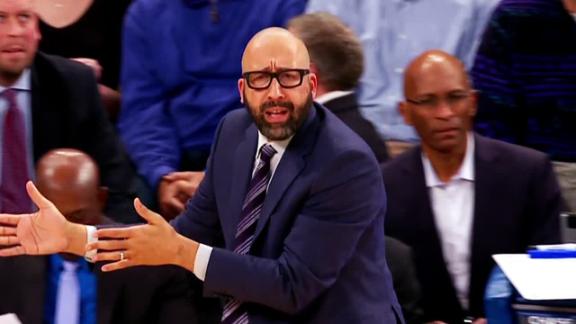 What can the Knicks do with their cap space?
Bobby Marks details some options for the Knicks with their available cap space.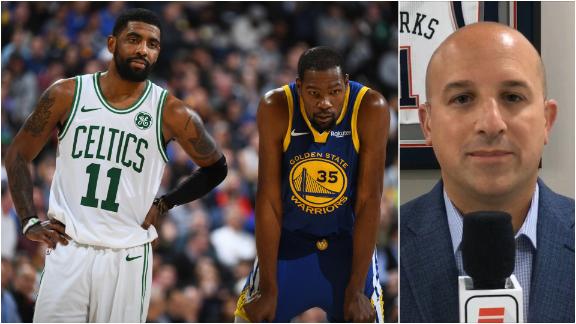 Customize ESPN
From the hardwood to the desktop, get additional NBA coverage from the association on NBA.COM
Andrew D. Bernstein/Getty Images

Stay up to date with the latest deals, rumors and rumblings.
Sarah Stier/Getty Images

Our NBA experts answer the big questions about draft night.
Sam Forencich/USA BAsketball

Who will follow in Zion Williamson's footsteps as the 2020 No. 1 pick?
ESPN Fan Shop
Powered By