Best of WWE's Money in the Bank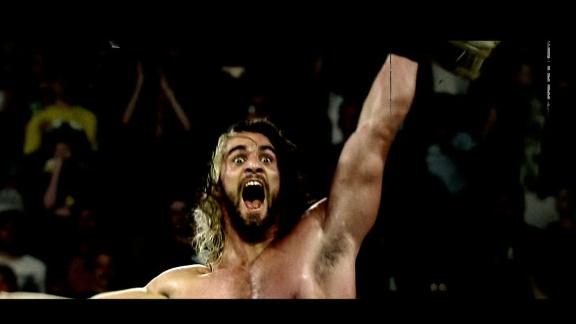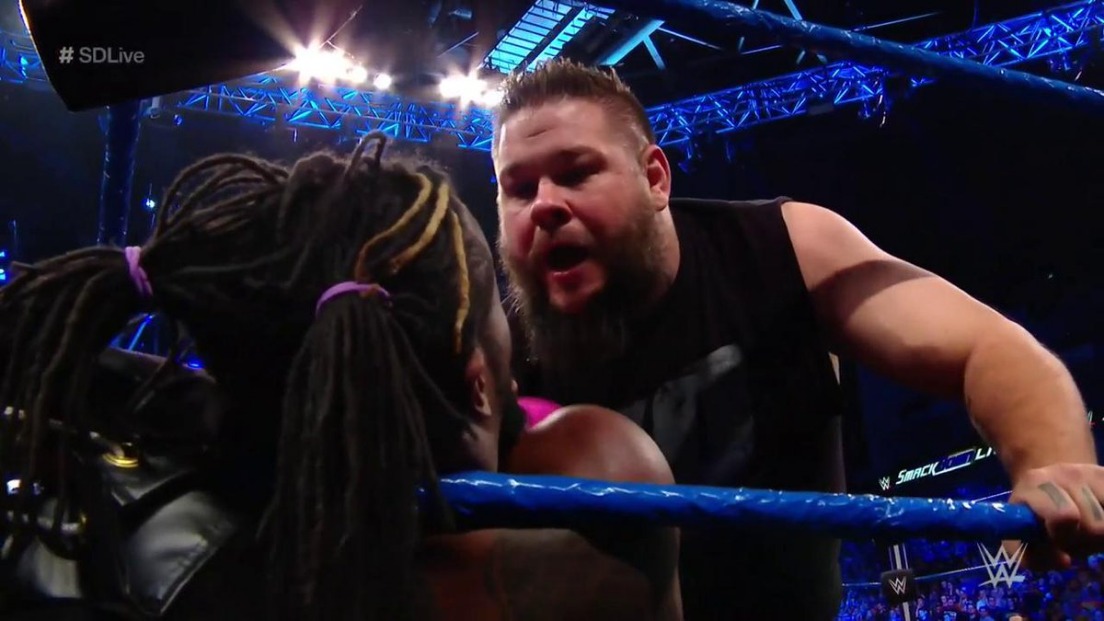 The Kofi Kingston-Kevin Owens showdown at Money in the Bank might be overshadowed by the two ladder matches and Becky Lynch's attempt to retain her two titles, but the WWE championship battle has a good chance to steal the show. After a heated promo by Kofi, he and KO came to blows as SmackDown Live came to a close, a confrontation that eventually involved Raw's Sami Zayn, who rushed the ring to help his longtime best friend (and enemy), before Xavier Woods came to the aid of his partner. It's hard to imagine Kofi losing his title given his momentum, but win or lose, it's gonna be good.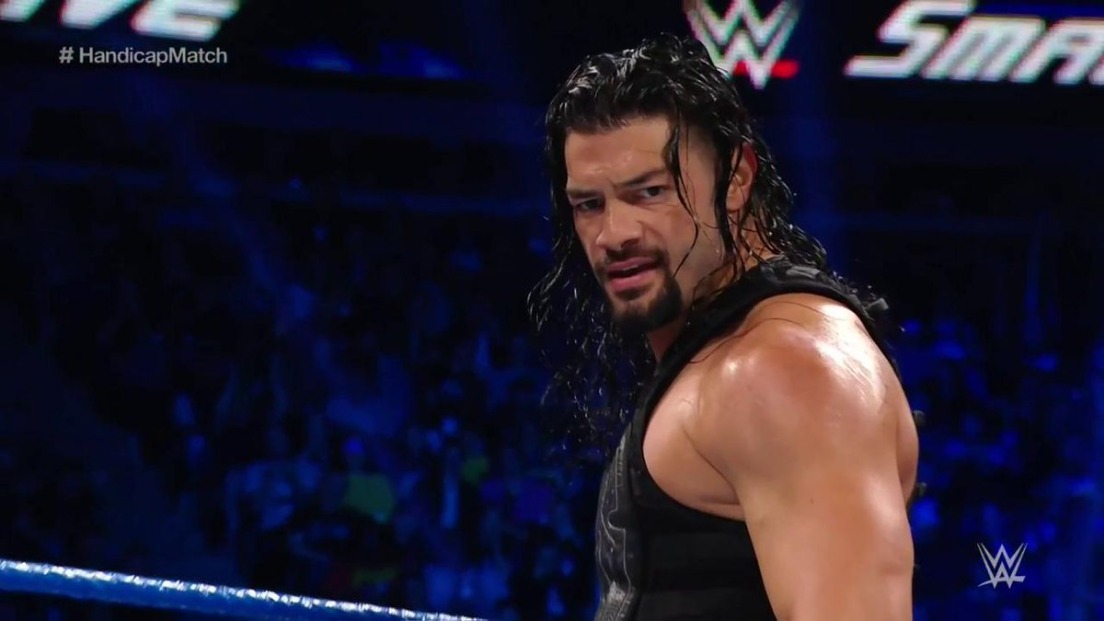 For the second straight week, Roman Reigns took center stage on both Raw and SmackDown, and once again he failed to leave the ring as a clean winner. On Monday, teaming with The Miz, he won via a disqualification, and Tuesday in a handicap match, Reigns paired up with The Usos, but were beaten by Daniel Bryan, Rowan, Elias and Shane McMahon, who ended the match with a coast-to-coast on Jey Uso. But fear not Roman fans -- the odds of him falling to Elias come MITB are as good as Becky Lynch getting swept in her two title defenses.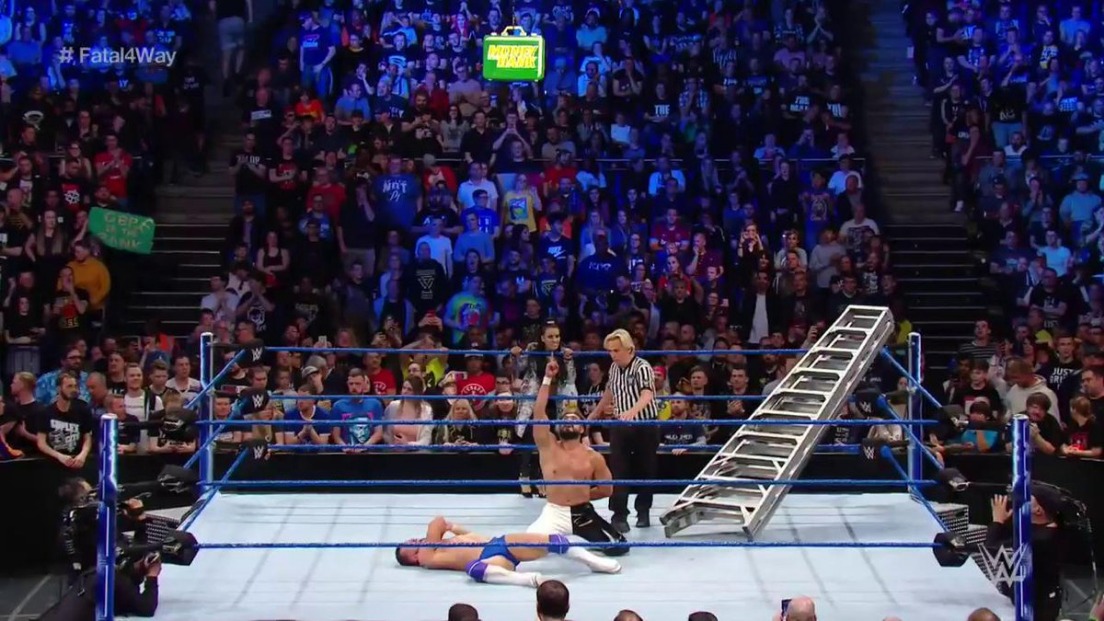 It wasn't the most unique go-home show, but the SmackDown Money in the Bank participants put on a solid showing Tuesday, with Andrade pinning Finn Balor to win a Fatal 4-way match, which also included Randy Orton and Ali. But it was Ricochet, invoking the wild-card rule, who got the last laugh, coming down to the ring and knocking Andrade off a ladder. On the women's side, a pre-taped segment highlighted the longstanding Charlotte Flair and Becky Lynch rivalry, with Lacey Evans weighing in with a promo of her own, reminding everyone not to forget her.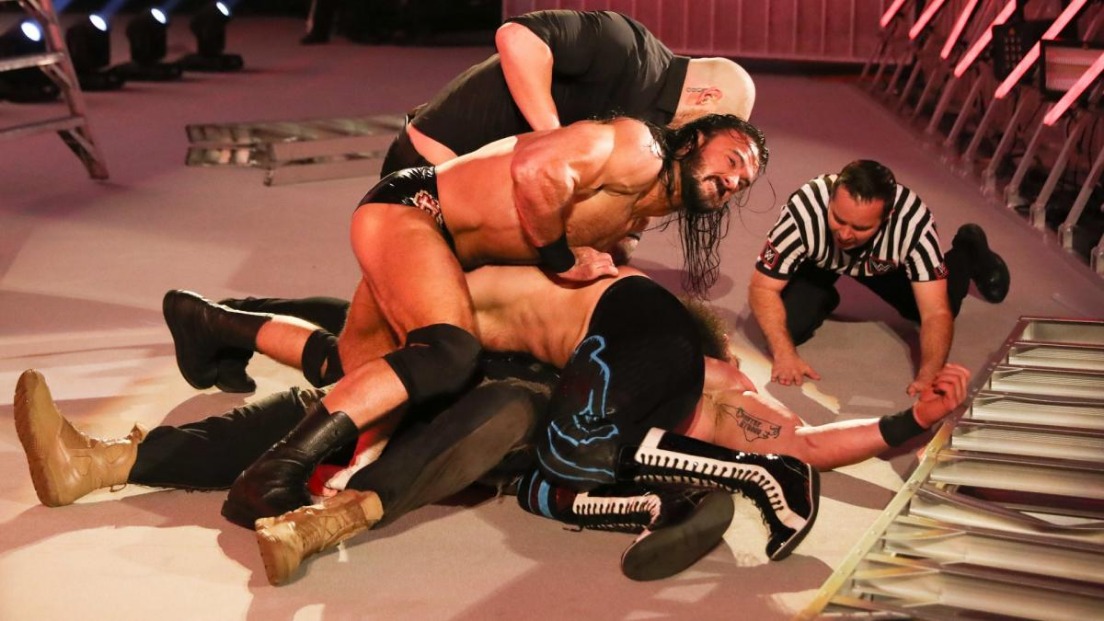 While Raw retained a lot of the less favorable elements that have weighed them down of late, including coherence of narrative from week to week and drastic last-minute changes, there were a lot of fun moments Monday night in London as well. The most dramatic moment of the night was the only significant change to the Money in the Bank card, as Sami Zayn defeated Braun Strowman in an entertaining Falls Count Anywhere match to claim Strowman's spot in Sunday's men's ladder match. If Strowman wasn't going to win the briefcase again this year, giving the spot to Zayn and having Baron Corbin and Drew McIntyre involved in Monday's match seems a pretty smart idea. The pair throwing Zayn out to slaughter post-match tracks with their characters, and Strowman can get involved in the action on Sunday without any expectation of him having to win the match.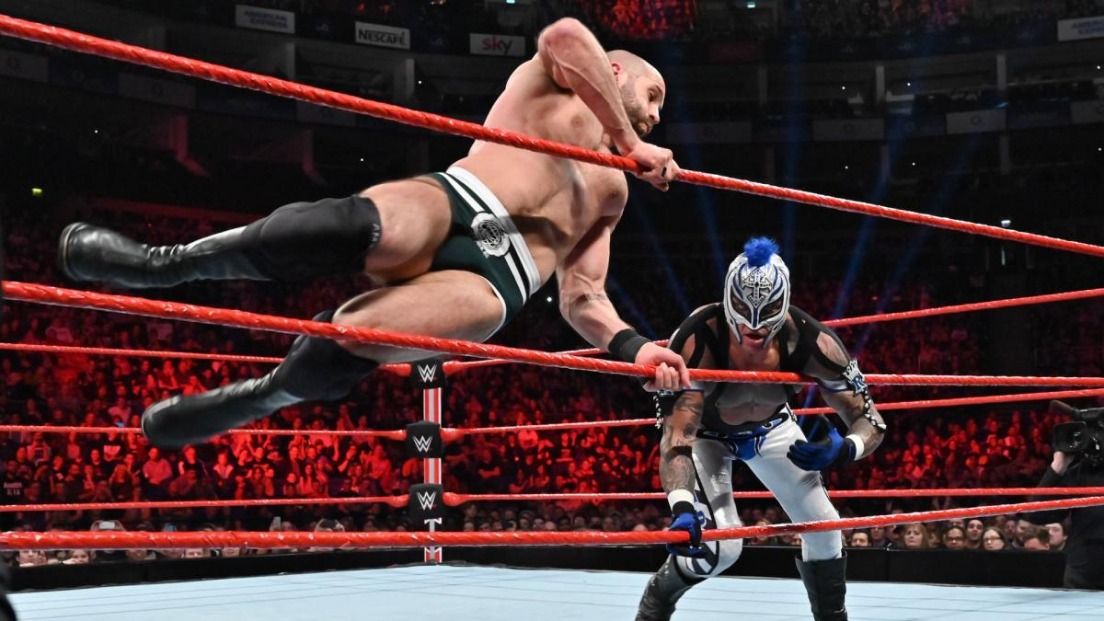 Monday Night Raw offered a couple of standout matches in London -- none more so than the cobbled together contest between Cesaro and Rey Mysterio. A backstage confrontation and a pull-apart offered a reason for them to fight, and then they predictably went out there and stole the show in the ring (with Mysterio ultimately coming out on top). The women's Fatal 4-Way match, in which Nikki Cross filled in for Alexa Bliss and defeated Naomi, Natalya and Dana Brooke, also overachieved in a strong outing (in the only women's match of the night). The tag team match that featured Roman Reigns and The Miz vs. Bobby Lashley and Elias was solid, but a bit too long, and ended predictably when Shane McMahon got involved. Baron Corbin and Ricochet had a short, but entertaining contest with a well-executed finishing sequence feeding into an End of Days, and Mojo Rawley vs. Apollo Crews was randomly dropped into the show without much build for Rawley's new persona.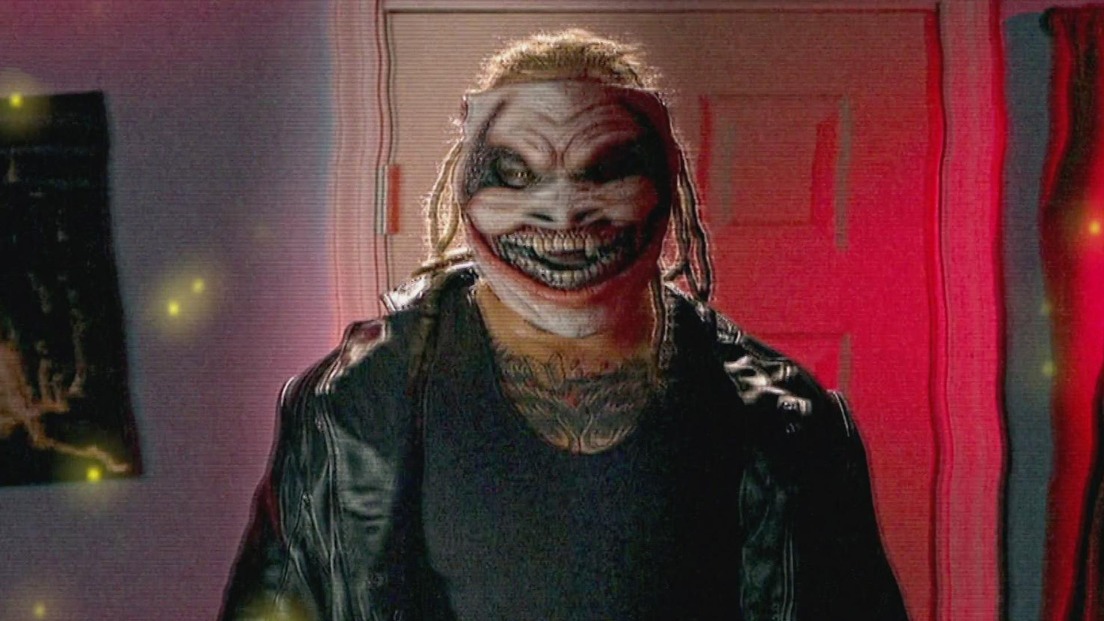 After weeks of Firefly Funhouse being one of the major highlights on Raw, it appears we may have reached the endgame of Bray Wyatt's return strategy to the WWE. The first few moments of the twisted kids show eventually melted away to show Wyatt wearing a demonic-looking clown mask, which is likely to be his new in-ring attire. Whether or not he'll play towards dual personalities moving forward, or simply lean towards this new vision, remains to be seen. Rounding out Raw, Becky Lynch fell victim to a double-team attack from Lacey Evans and Charlotte Flair during her dual contract signing -- a moment that perhaps showed there's more potential in a pairing between the two than what either currently has with Lynch. Ahead of their Universal championship match, AJ Styles and Seth Rollins both made their lone appearances of the night in backstage interviews.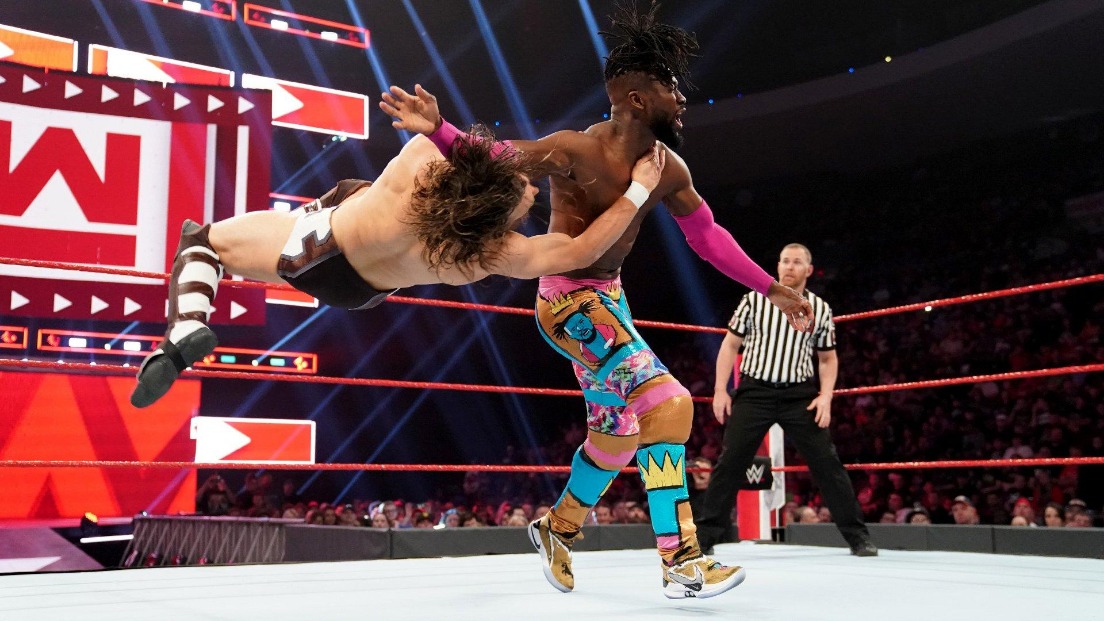 On the surface, it seems odd that two Raw performers were partially responsible for the main event on SmackDown Live, and yes, the lack of continuity in the new wild-card edict is hard to deny, but Sami Zayn and AJ Styles are two of the most dynamic stars in the WWE and gave Kofi Kingston a legitimate scare in a tireless triple-threat match. Zayn caught Kingston with three Blue Thunder Bombs, thanks in large part to interference by Kevin Owens, but the champ finally nailed Zayn with a Trouble in Paradise for the win. While the outcome was what we expected, the performance by Zayn, both in the ring and earlier on the mic, was a reminder that he's worthy of being in the main event and worthy of holding a title at some point soon.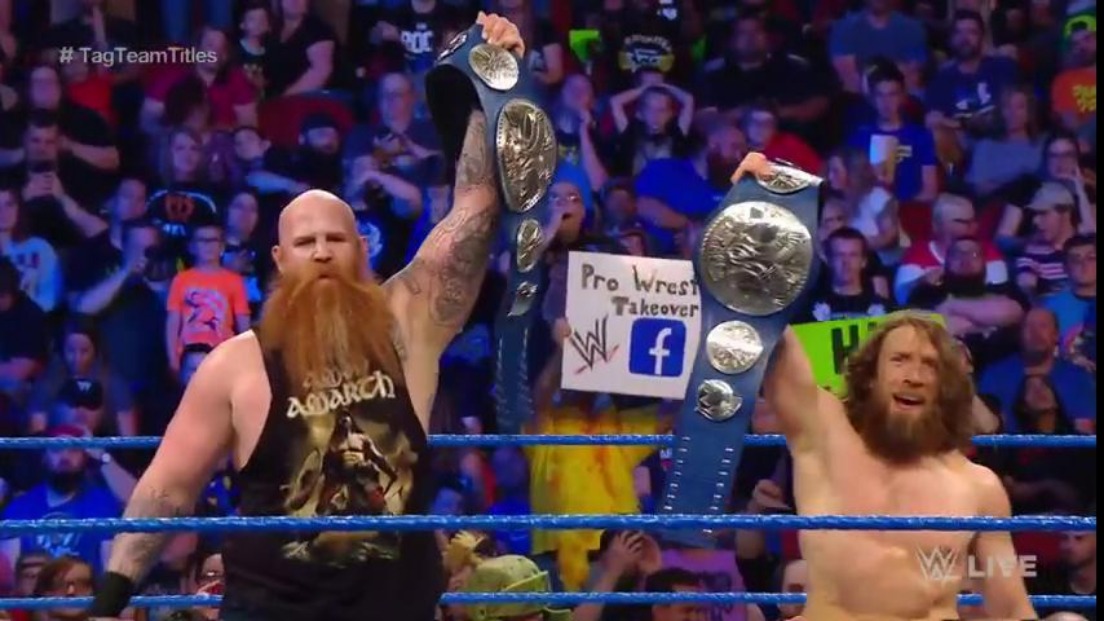 Meet your new SmackDown tag-team champions, Daniel Bryan and Rowan, who beat The Usos (who took advantage of the newly implemented wild card rule to appear on the blue brand) in a highly entertaining match to win the belts that were vacated a week ago by the Hardy Boyz. Originally, Shane McMahon was going to hand over the titles to Bryan and Rowan without a fight, but The Usos intervened, demanding a match. While McMahon acquiesced, the heels nonetheless prevailed, handing Bryan another slice of hardware in only his second match since dropping the WWE championship at WrestleMania. Say what you want about the lack of time Bryan and Rowan have officially spent together in the ring, but the reality is these two give some prominence to the SmackDown tag-team titles.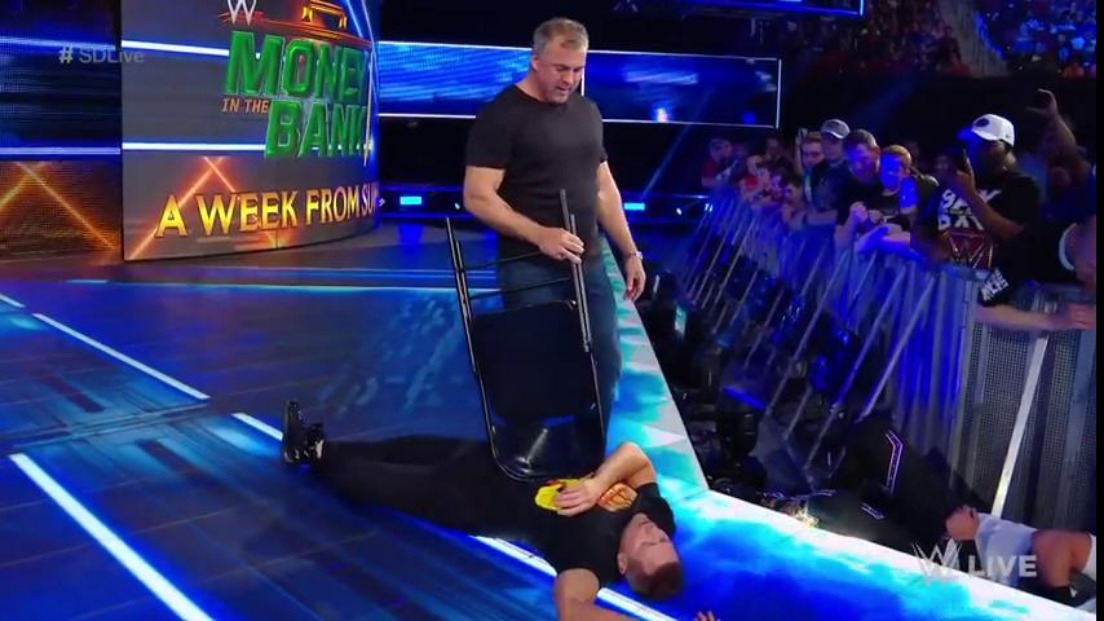 While there were no major ramifications, the build to Money in the Bank took center stage Tuesday on SmackDown Live, as a couple of the men's ladder participants, Ali and Andrade, went at it before Randy Orton interfered and landed incredible RKOs on each. On the women's side, Mandy Rose (and partner Sonya Deville) scored a quick pin fall over Ember Moon and Carmella. Finally, for the second straight night, The Miz attacked Shane McMahon, but McMahon had the last laugh as the B-Team came to his aid, pummeling Miz before Shane O'Mac struck his upcoming MITB foe with a steel chair.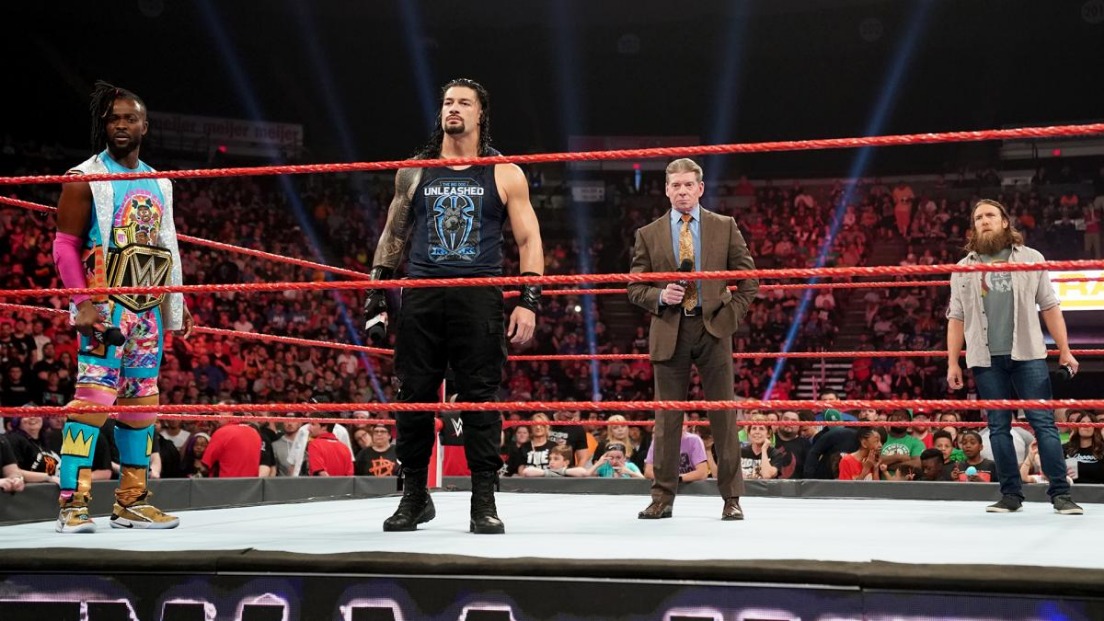 WWE did its best to pull itself out of a creative spiral Monday night on Raw, but the result did not seem to land as intended. With Roman Reigns already scheduled to appear on the show, SmackDown superstars Daniel Bryan and Kofi Kingston also showed up during the opening segment of the show. Vince McMahon then introduced a "wild card" rule, which would allow up to four superstars from either Raw or SmackDown to appear on the other show in a given week -- a move seemingly tailor-made to accommodate both the USA Network and FOX when the WWE's new TV contracts kick in. The timing could've been better though; after a Superstar Shakeup that lasted for weeks on end with little rhyme or reason, Monday's show proved this new "rule" is likely to further muddy the creative waters. If the goal was to make Mr. McMahon (the character) look like he's losing his grip on the WWE, however, it was mission accomplished.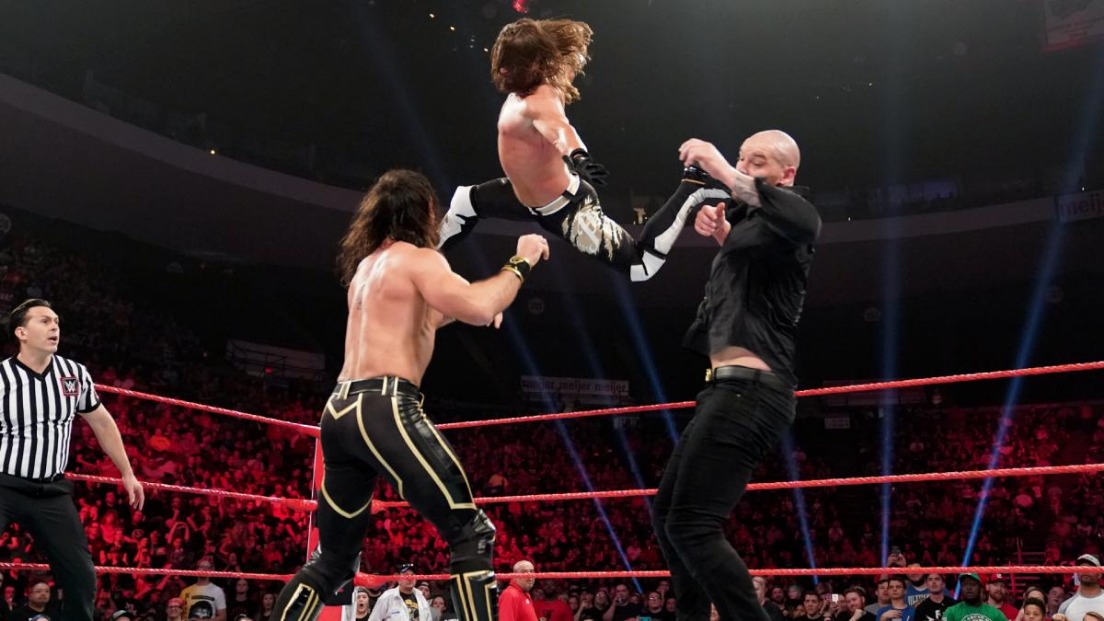 After the opening segment further mixed things up, Raw fell into an all-too-familiar pattern. AJ Styles and Seth Rollins, weeks out from their Universal championship match at Money in the Bank, were forced to team with each other against Bobby Lashley and Baron Corbin. After a solid match, Styles "accidentally" hit a phenomenal forearm on Rollins, who was then pinned by Corbin. Monday's main event was more satisfying, as Kofi Kingston successfully retained the WWE championship against Daniel Bryan, but the majority of the rest of the night's matches were... less so. Roman Reigns defeated Drew McIntyre by DQ after their best match to date, when Shane McMahon and Elias attacked Reigns. The Viking Raiders pinned the Raw tag team champions Zack Ryder and Curt Hawkins, while Ricochet successfully defended his MITB ladder match spot against Robert Roode. The Lucha House Party and Lacey Evans each beat enhancement talents; Evans had yet another fisticuffs with Becky Lynch after the match.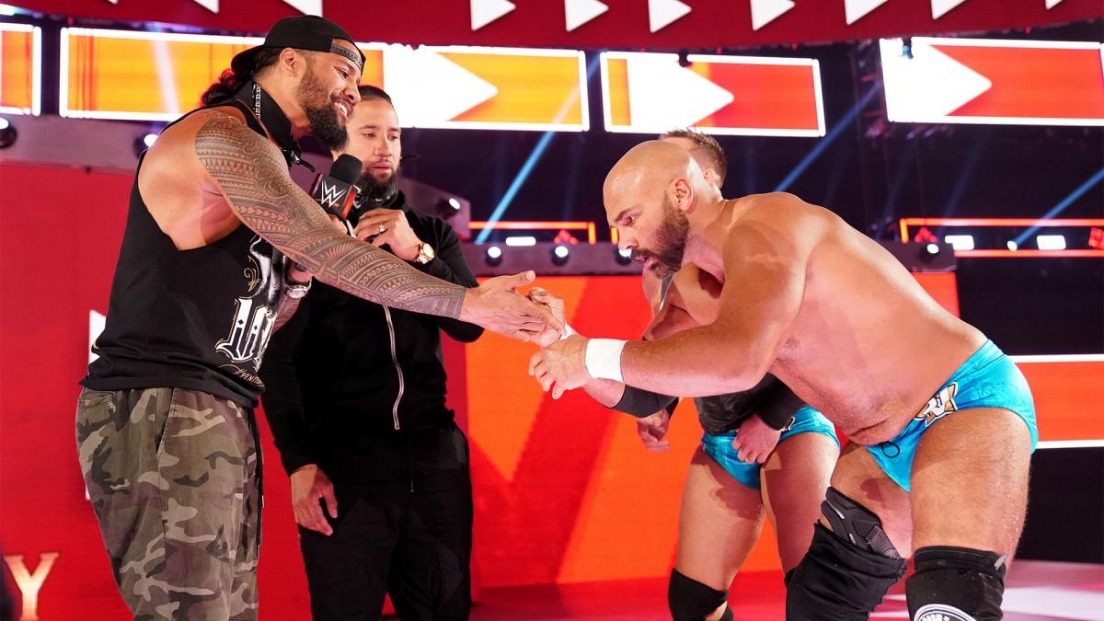 In this week's edition of "how badly can the WWE embarrass Dash Wilder and Scott Dawson", The Revival fell victim to The Usos' IcyHot knockoff brand prank and ran around the ring and ringside trying to numb the burning sensation in their wrestling trunks -- scuttling a match against Gallows & Anderson in the process. After the back-shaving escapades of weeks past, the once proud former Raw and NXT tag team champions have become the court jesters of Monday nights. In another familiar-feeling moment (on several fronts), Braun Strowman chased Sami Zayn around and threw him in a dumpster, which was then emptied into a garbage truck. On the plus side, Bray Wyatt enjoyed another step further out into madness with another edition of "Firefly Funhouse". Two other moments to note: Charly Caruso chasing Shane McMahon down to get an interview while Miz was hunting Shane around backstage with a chair, and Lars Sullivan attacking No Way Jose and his entire conga line.
Kofi after winning WWE Title: 'I was overcome with emotion'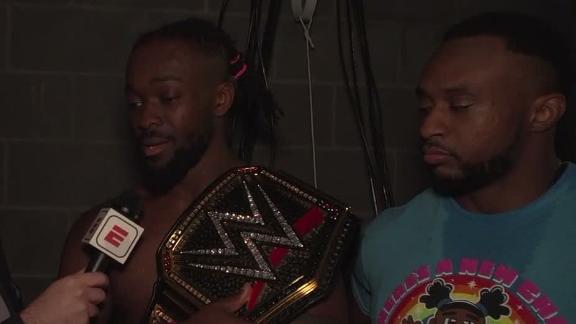 Rollins wants 'to headline Wrestlemania next year'
After defeating Brock Lesnar, Seth Rollins says next year he wants to headline Wrestlemania.
Hawkins: It's 'pretty special' to win title in hometown
Curt Hawkins and Zack Ryder reflect on the feeling of winning the Raw tag team titles at WrestleMania 35.
How WrestleMania became a mainstream cultural phenomenon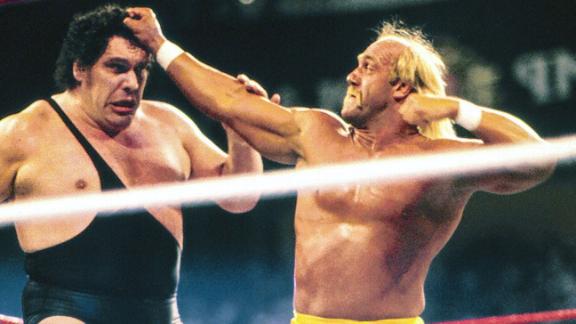 Kofi Kingston: Xavier Woods and Big E are my brothers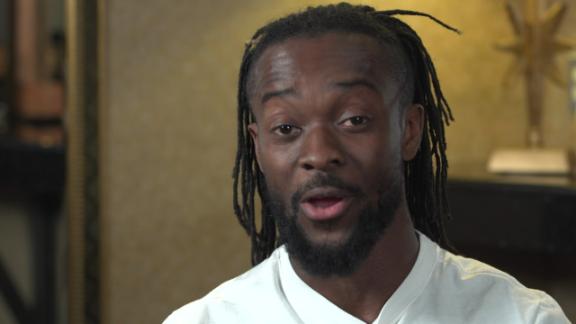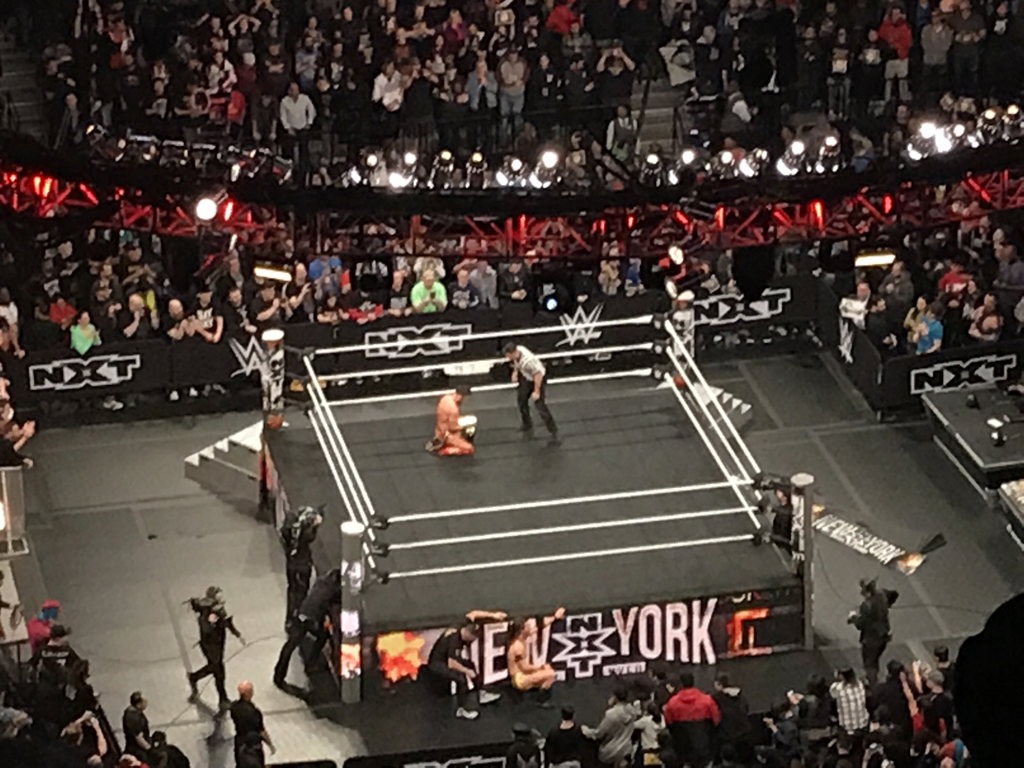 Johnny Gargano defeated Adam Cole to win the NXT championship in thrilling main event featuring many near finishes.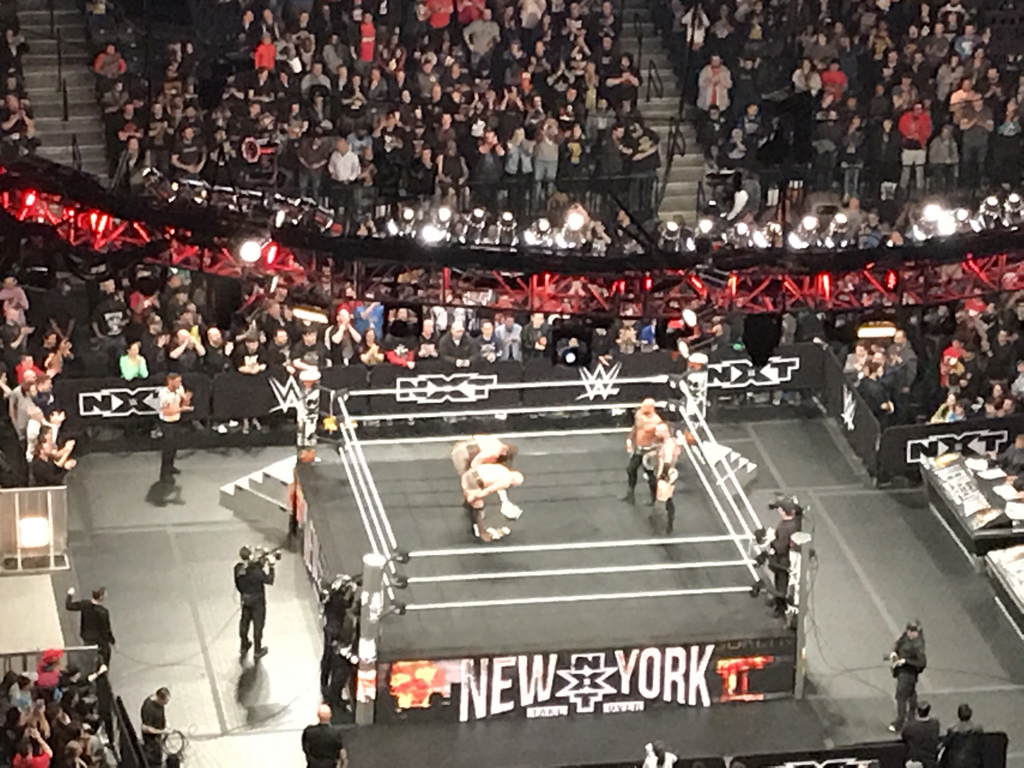 The War Raiders successfully defended the NXT tag team titles in the opening match of TakeOver. After the match, the four men shared a moment before the War Raiders left the ring and let the Brooklyn crowd cheer for Ricochet and Aleister Black who most likely had their final NXT match tonight.
WWE

Profile pages for every active member of the WWE roster

WWE

Trace the lineage and history of every active title in the WWE

WWE

All of the current champions in WWE and the most significant contenders for each title.
Customize ESPN