Mahomes tears up Bengals' defense with four TDs
Hunt's ridiculous hurdle sets up TD
Kareem Hunt is relentless on a 21-yard run by completely jumping over a defender and on the next play scores a TD on a pass from Patrick Mahomes.
Hunt says hurdling a defender was 'good and scary'
Kareem Hunt explains how his amazing hurdle in the first quarter set the tone for the Chiefs and provides his thoughts on Patrick Mahomes.
Mahomes leads Chiefs to another dominant victory
Patrick Mahomes throws for 358 yards, four touchdowns and an interception as the Chiefs crush the Bengals 45-10.
Dalton thinks Green was slowed down by double-teams
Andy Dalton was able to connect with A.J. Green early, but he thinks he was limited in the 2nd half because of double-teams.
Reid appreciates his 200th win in the NFL
Andy Reid expresses his emotions on getting his 200th win, including playoffs, in the NFL and says "everybody is involved" in this milestone.
Mahomes says his dad doesn't know he wore his Mets jersey
Patrick Mahomes explains how cool it is to wear his dad's Mets jersey and explains how special it is to play at Arrowhead Stadium in primetime.
Mahomes tosses 4th TD after fumbled snap
Patrick Mahomes fumbles the snap, but recovers quickly and tosses a touchdown to Tyreek Hill.
Parker picks off Dalton for TD
Andy Dalton throws a pass up the middle and it gets intercepted by Ron Parker, who returns it 33 yards for a touchdown.
Hopkins burns Ramsey for awesome 1-handed snag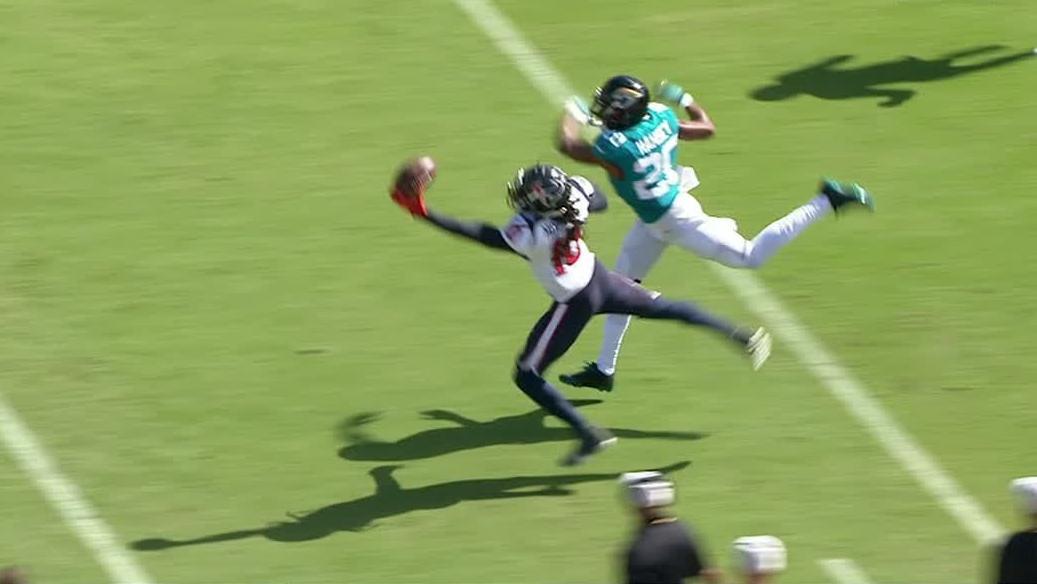 Brees throws 500th career TD pass
Drew Brees throws a touchdown pass to Benjamin Watson in the second quarter, the 500th of his career.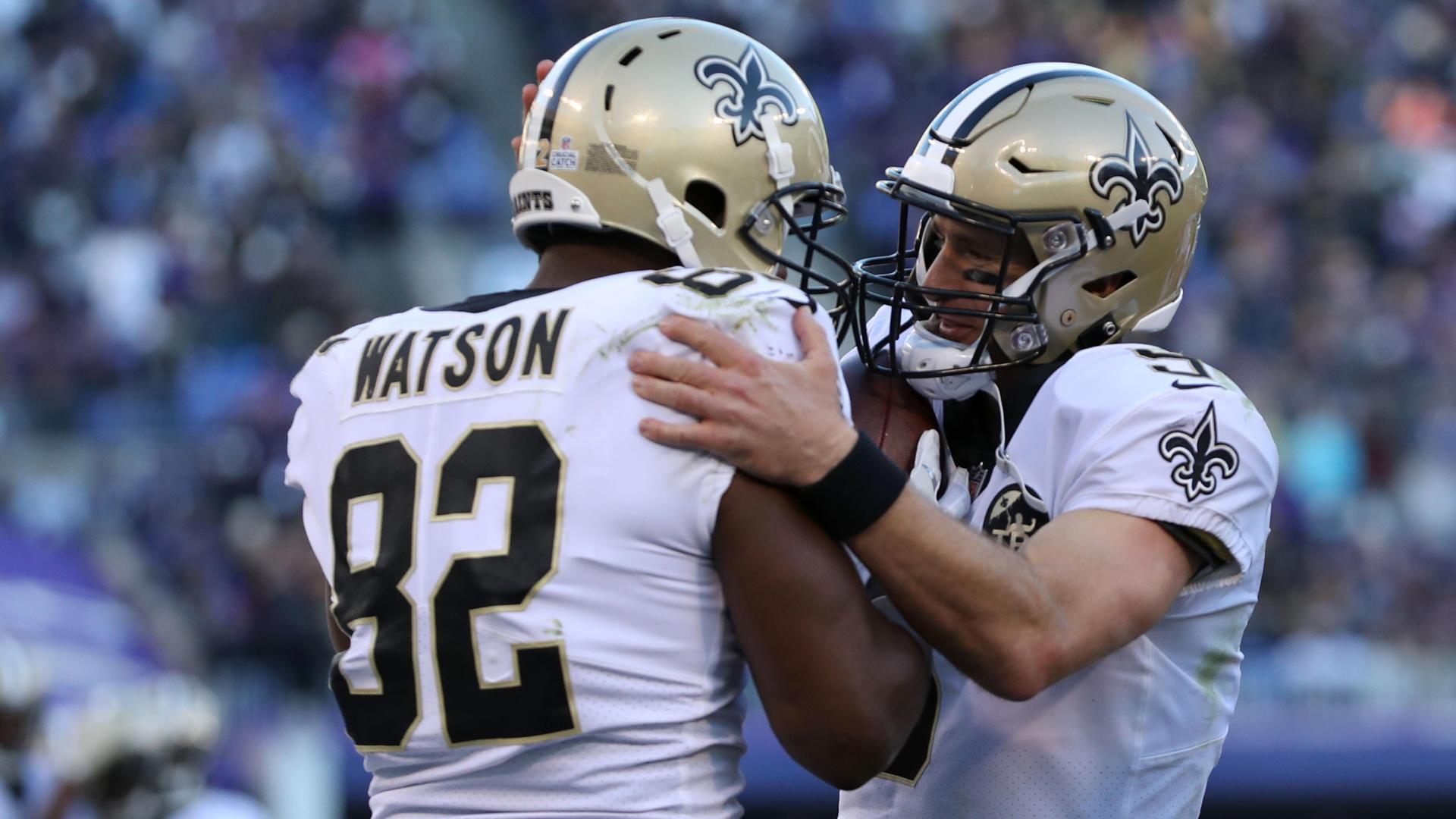 Gurley notches 3 TDs in Rams' win
Todd Gurley II runs in two goal-line touchdowns and scores on a Jared Goff screen pass, carrying the Rams to a 39-10 win over the 49ers.
Lamar Jackson gets first career NFL TD
With four seconds left in the second quarter, Lamar Jackson rushes into the end zone to score the first touchdown of his NFL career.
Catanzaro drills 59-yard game-winning FG for Bucs
After missing his last attempt at the end of regulation, Chandler Catanzaro nails a 59-yard field goal in overtime to give the Bucs a 26-23 win over the Browns.
Cousins drops a dime to Robinson for Vikings TD
Kirk Cousins finds Aldrick Robinson in the end zone for another Vikings touchdown in the fourth quarter.
Panthers complete comeback with Olsen's TD
Trailing 17-0 in the fourth quarter, Cam Newton and the Panthers come all the way back capped off by Greg Olsen's 1-yard touchdown.
Johnson rips of 71-yard run for Lions
Kerryon Johnson breaks through and takes off for a 71-yard run to set up a field goal for Detroit.
Dolphins' Drake sprints past defenders for 54-yard TD
Kenyan Drake flies past Detroit defenders and scores on a 54-yard run.

It's not too late to play!
Iveta Karpathyova

The Saints QB is now the all-time passing yards leader in NFL history. We track his path to 71,968 yards.
Photo by Larry Radloff/Icon Sportswire

With 21 roughing the passer penalties through 31 games, the league is on an unprecedented pace for the season. Players seem unclear on what's next.
Joel Kimmel

Bill Belichick was a sophomore at Wesleyan when a dangerous practice tactic left the future Patriots coach injured and fuming.
Customize ESPN